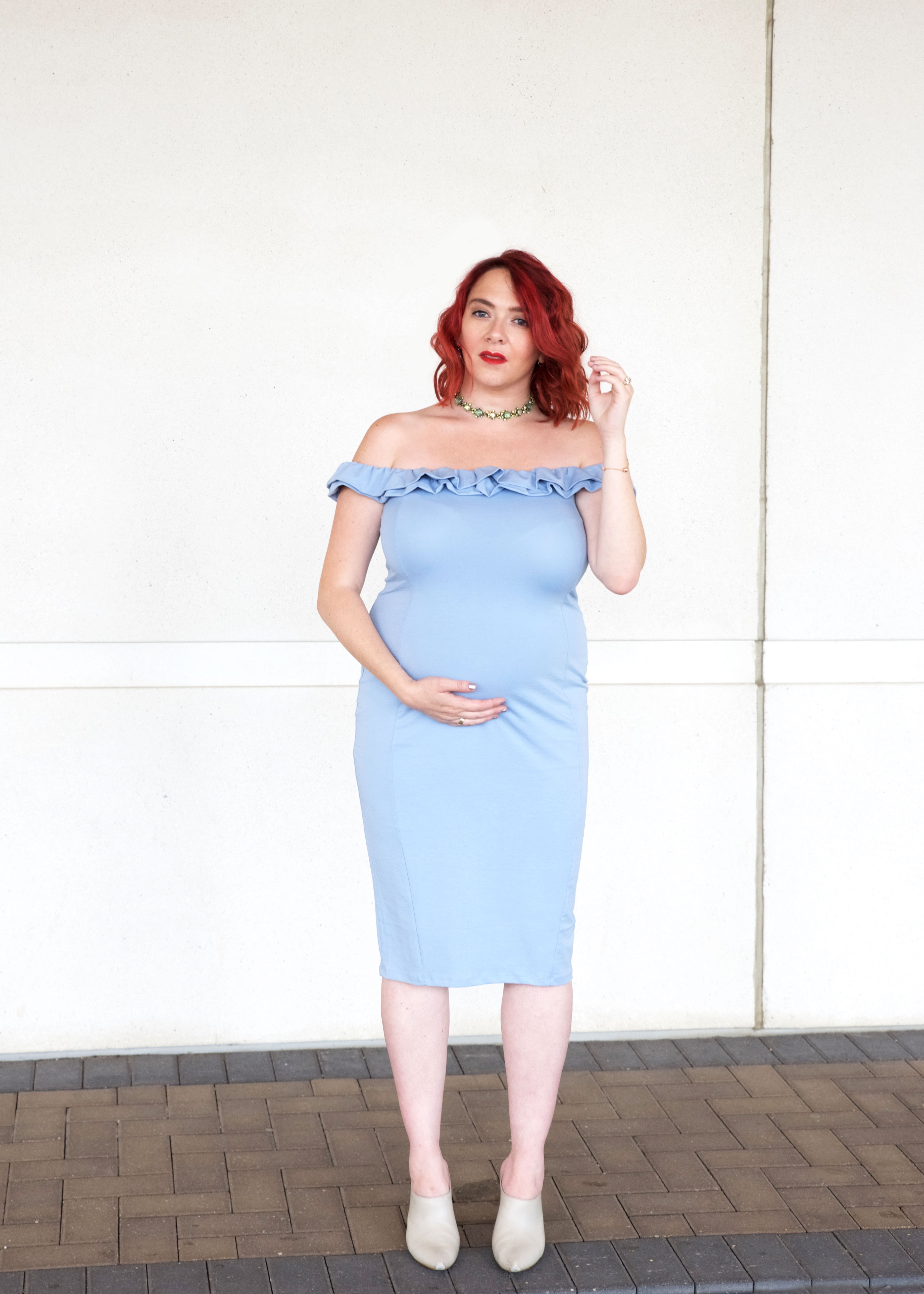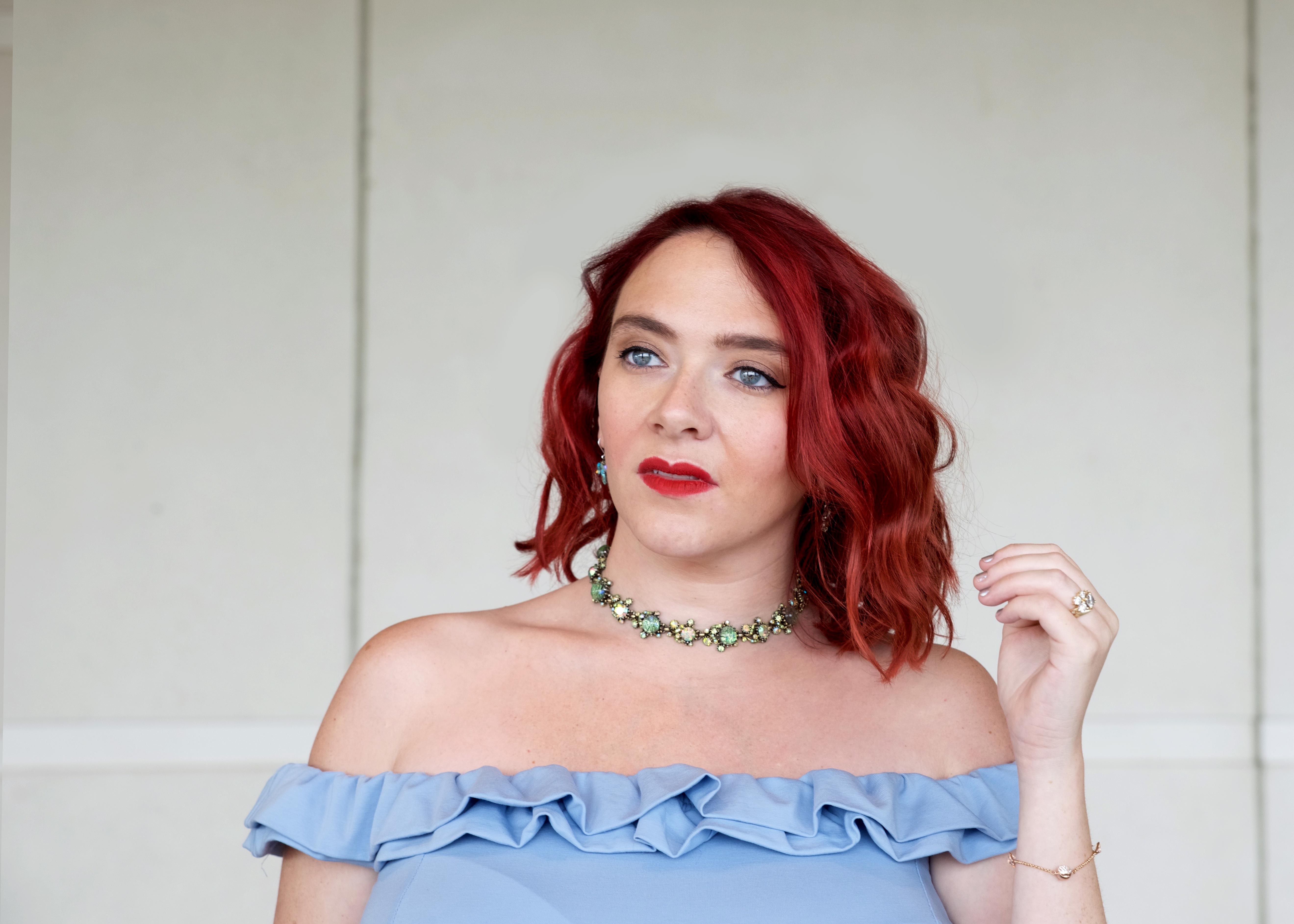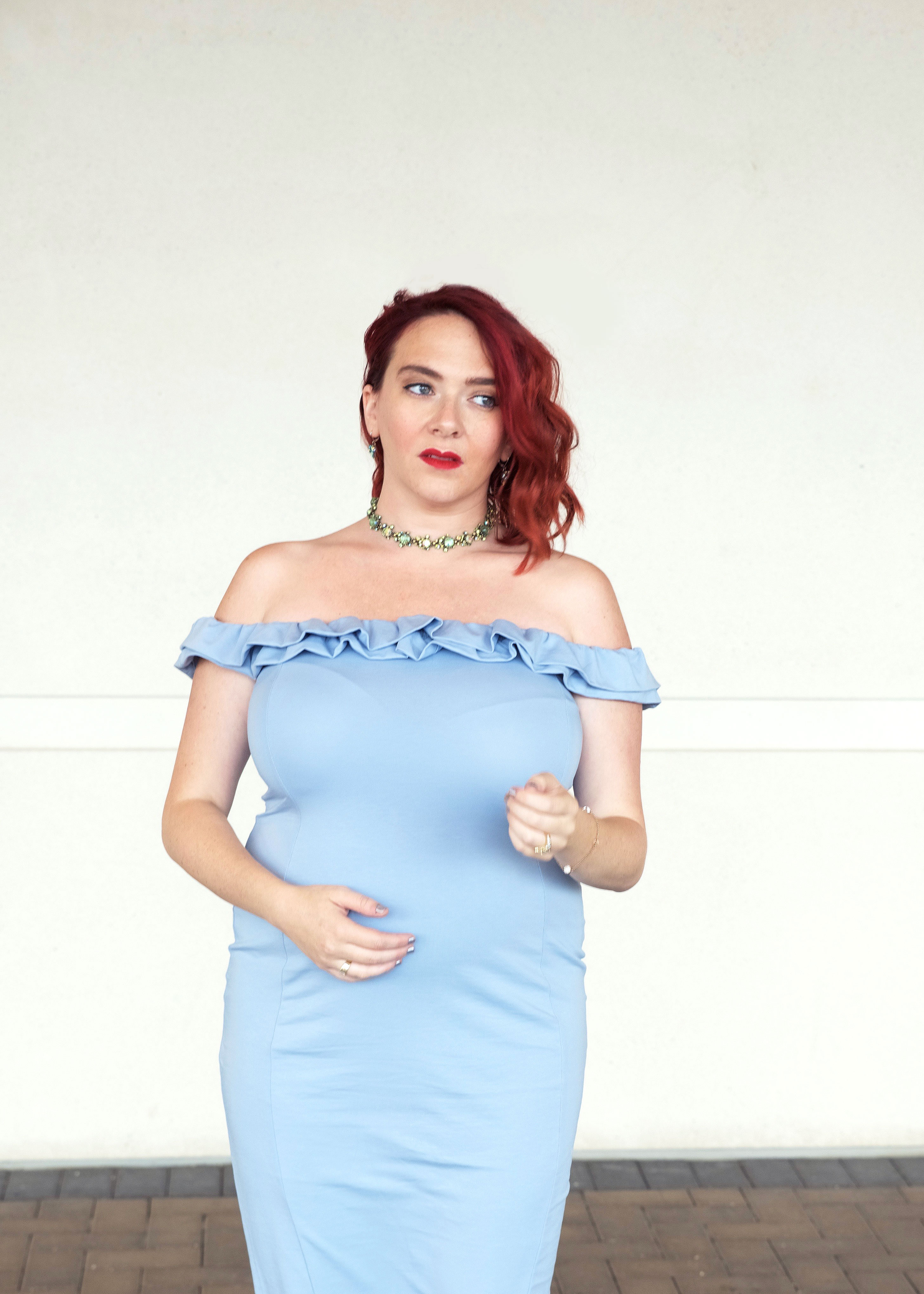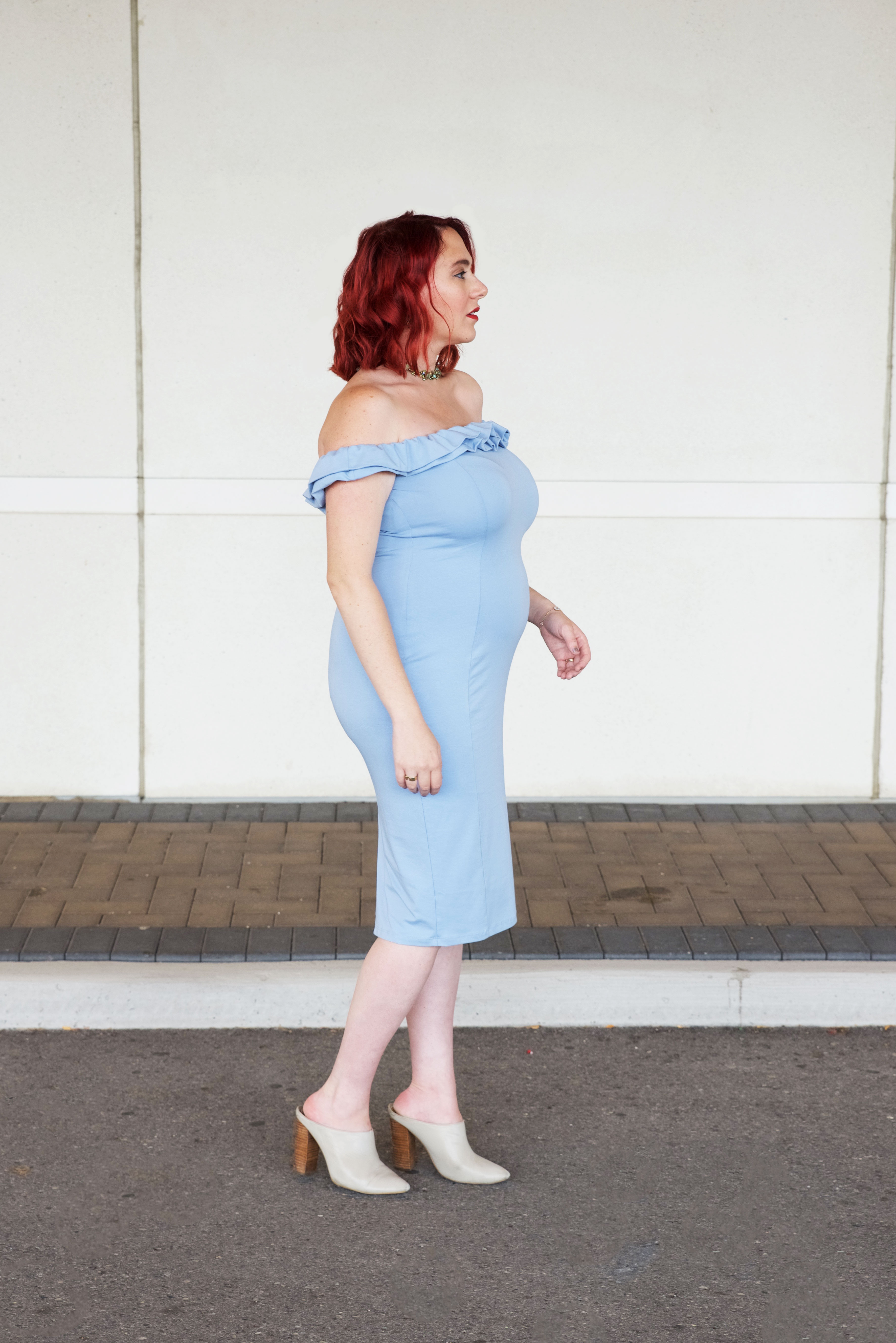 One of the unexpected fashion struggles I've recently been faced with, while growing this little nugget in my stomach, was planning for a formal event. Typically I shop early and plan ahead when attending a wedding, gala or something that requires a new gown. But when you are unsure of how big you'll be at the time of the event, it creates an extra level of difficulty and stress.
For my cousin's wedding a few weeks back, I began my search online, looking for local stores that would carry something formal and fun and that would fit a me at 25 weeks. I kept finding myself on ASOS browsing their huge selection of dresses. Having only shopped on their site once before, and not too pleased with the sizes (or duties) of the items I had purchased,  I found myself hesitant to order, but I finally came around a few days later when I felt that there weren't other affordable options that would really work. I picked out a handful of dresses with two in mind for this event. Two would provide me choice, given the inability to try it on, or knowledge of how big my bump would be at the time of the event. When the order arrived, this off-the-shoulder blue dress was the clear winner, as the other option could fit a bump double the size and a bust half the size.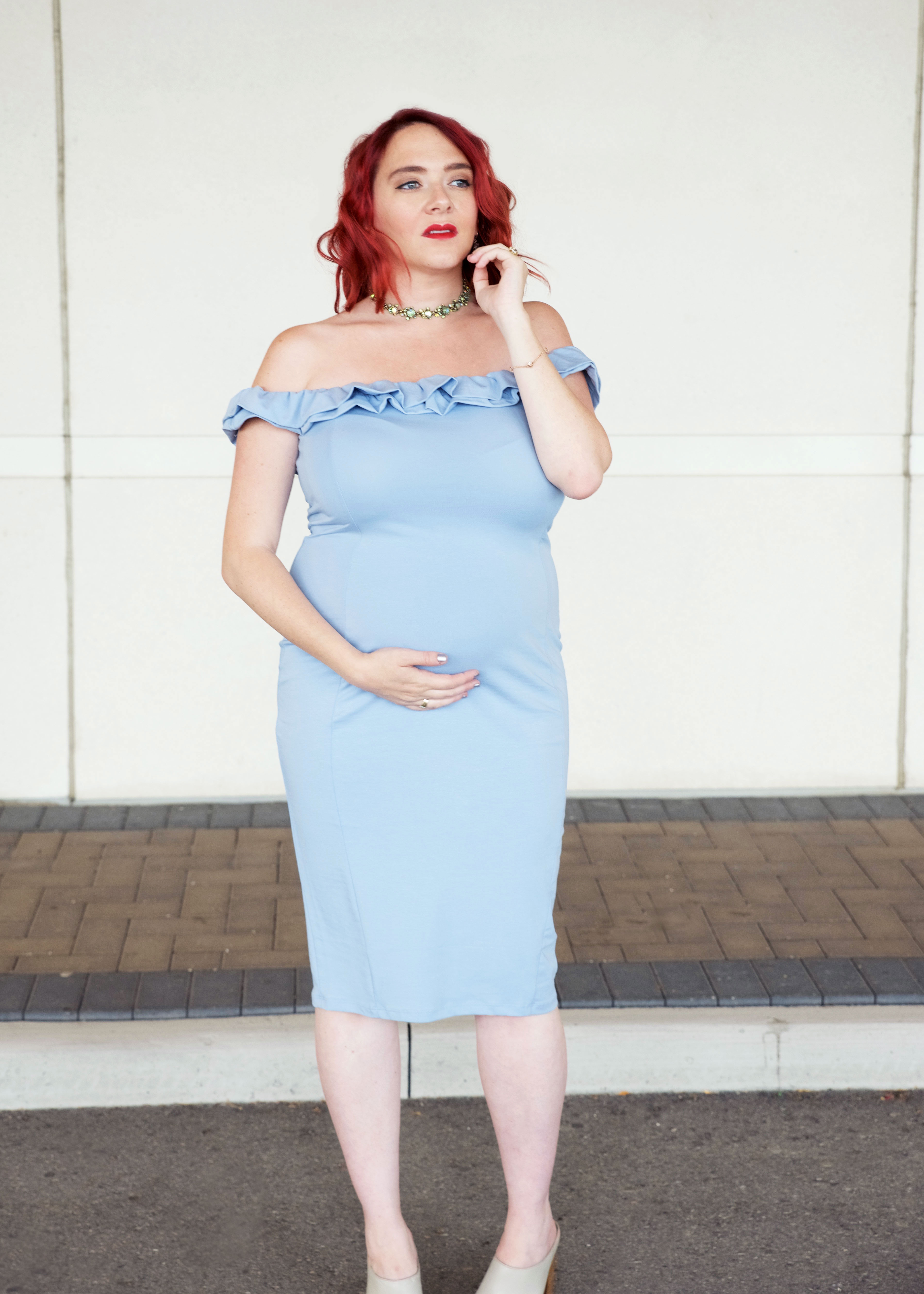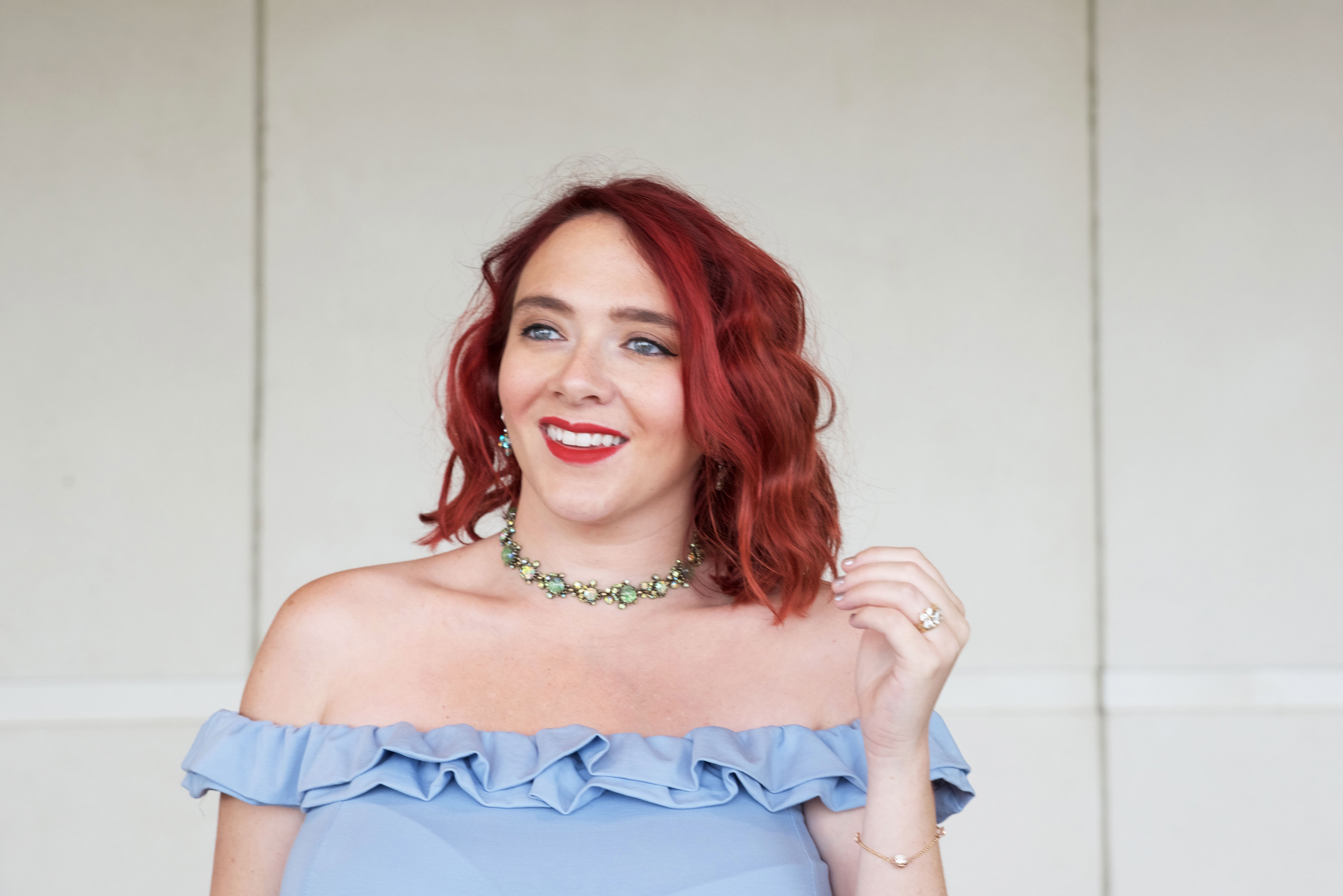 I do love this dress and it had caught my eye on their site super early during my pregnancy, when I was researching flattering silhouettes. The body-con shape leaves nothing to the imagination and shows the world your beautiful growing bump.
The struggle is definitely real shopping online, especially on sites that you don't often shop on. But the task is even harder when your body is going through daily changes. I still hope I can find an occasion to wear the other dress as it's stunning, or at least fit into it to properly to share with you on the blog.
Dress: ASOS Maternity, Shoes: 424 Fifth, Bracelet: Swarovski, Necklace & Earrings: Vintage