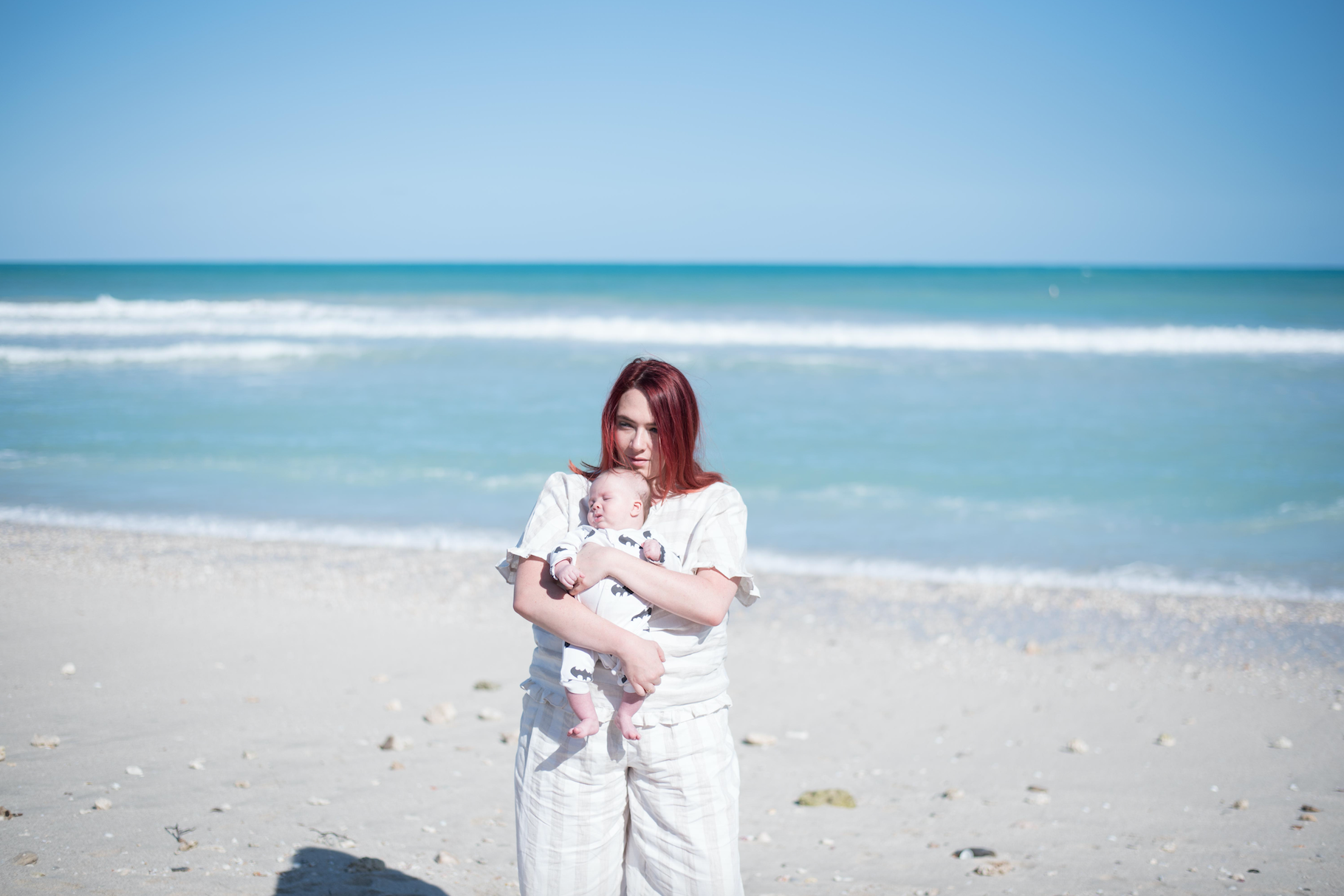 At South Beach. Sterling wearing H&M. Barbara wearing Who What Wear from Target.

Ever since I was little, I've been visiting Miami to enjoy the sun, sand and shopping. It's always felt like a second home for me. This year would be a very different trip for me, instead of visiting my grandparents, I'd be visiting my parents and instead of bringing a friend or Trevor, I'd be bringing my 7 week old son.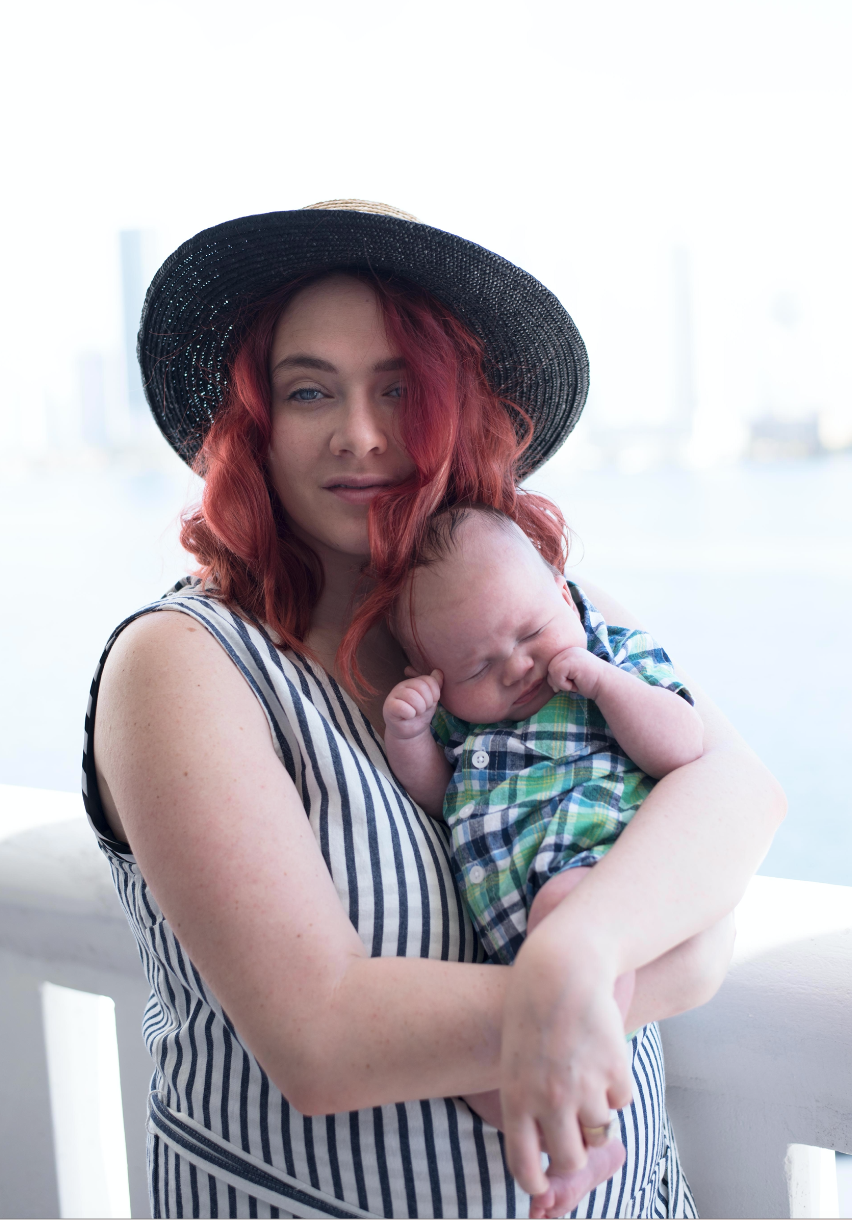 On the balcony. Sterling wearing Carter's. Barbara wearing Universal Thread from Target. 
The thought of traveling with a newborn was stressful, but once I got his papers together (passport and letter for Trevor stating I could travel with him – which is 100% needed when crossing the border) I got excited to show and experience my favourite place with him. Miami for many is an amazing party city, but for me it's always been a place for relaxation and rejuvenation. This year with Sterling on hand, I planned to take it even slower for our 10 day trip.
The Flights
I did a lot of research for best practices when flying with an infant. The best tips I learned was to feed upon take off and landing, as the swallowing process helps with the pressure changes. If feeding wasn't possible then pacifiers could help to avoid popped ears.
I also decided that because I was travelling alone it would be best to wear him using my Solly Wrap and by the time we took off, he was sleeping. My infant wrap (which I love) was actually amazing for both the travel days and on the longer days exploring the city.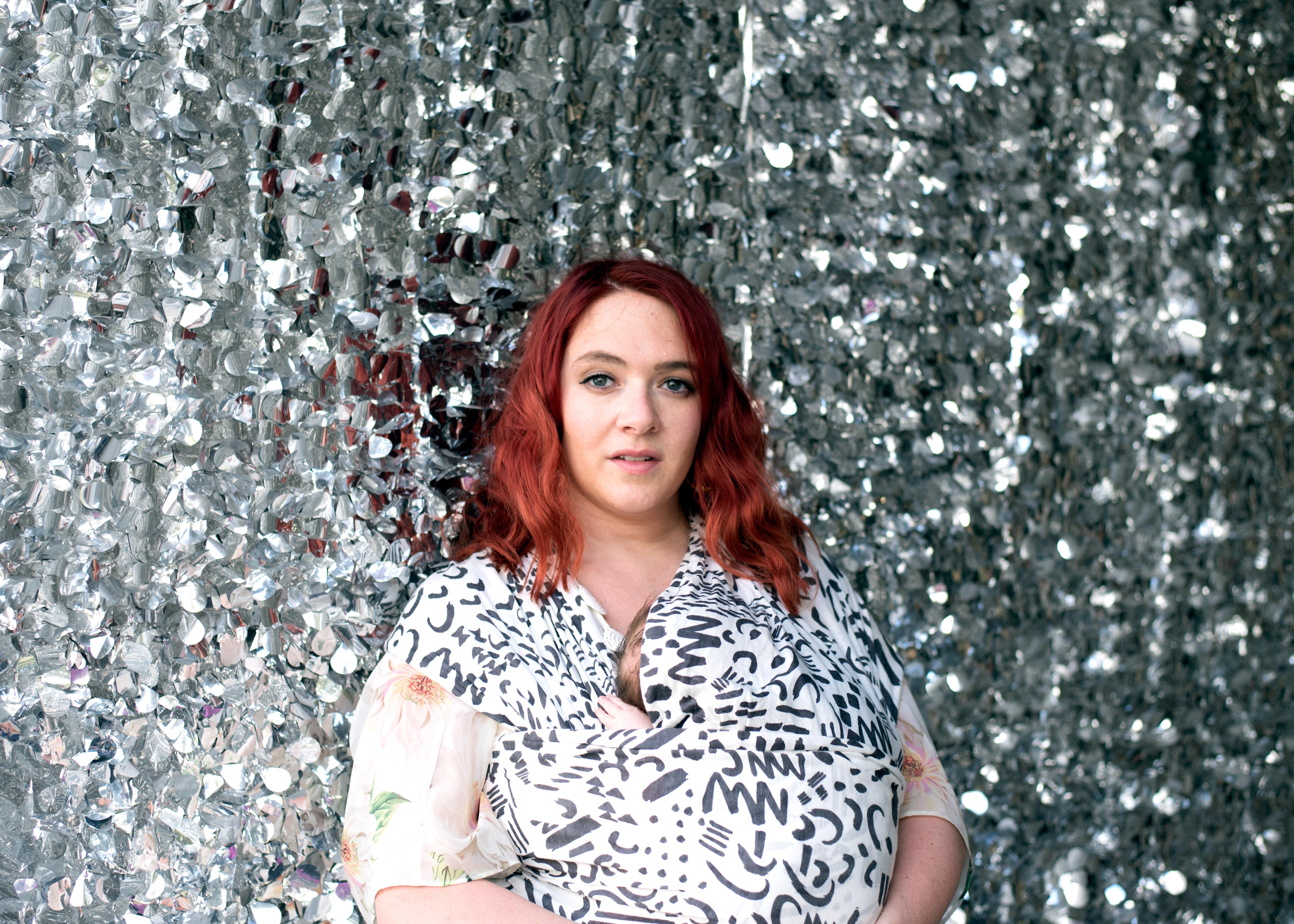 At The Miami Design District. Sterling in Solly Baby. Barbara wearing Farm Rio from Anthropologie
The Meals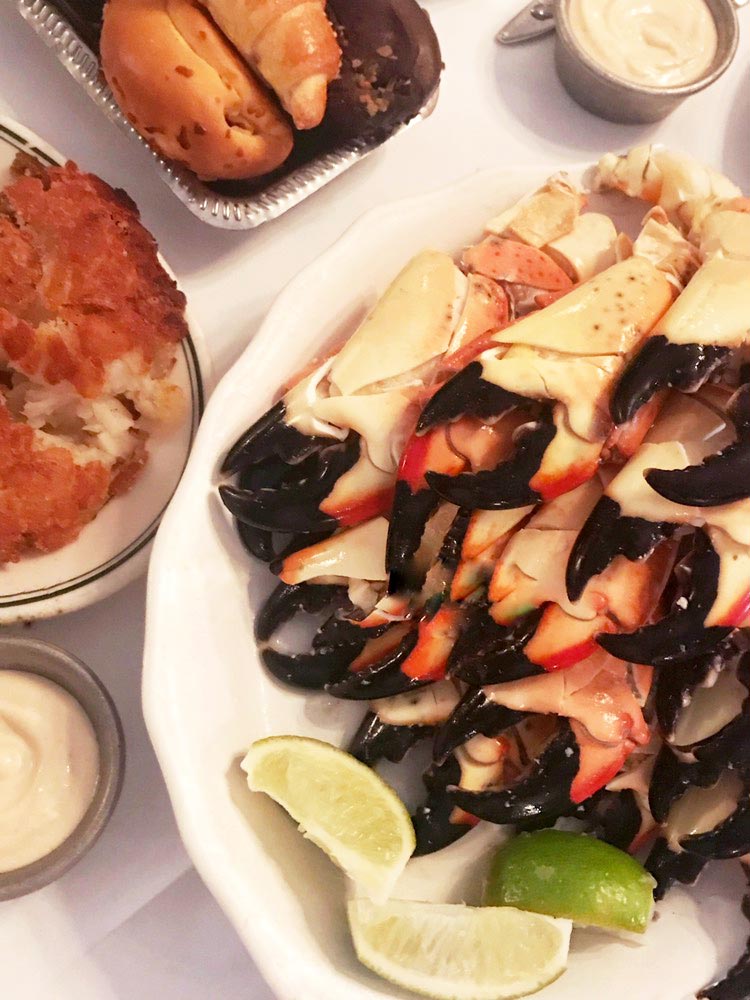 We visited some of my favourite restaurants that I've been dining at each year, like Mo's Bagels & Deli – which is like the most classic Jewish deli with unbelievable smoked salmon (they call it nova) and amazing black and white cookies, The Original Pancake House – which has the best chocolate chip pancakes, and Joe's Stone Crab, the go-to spot in Miami for stone crab.
The Days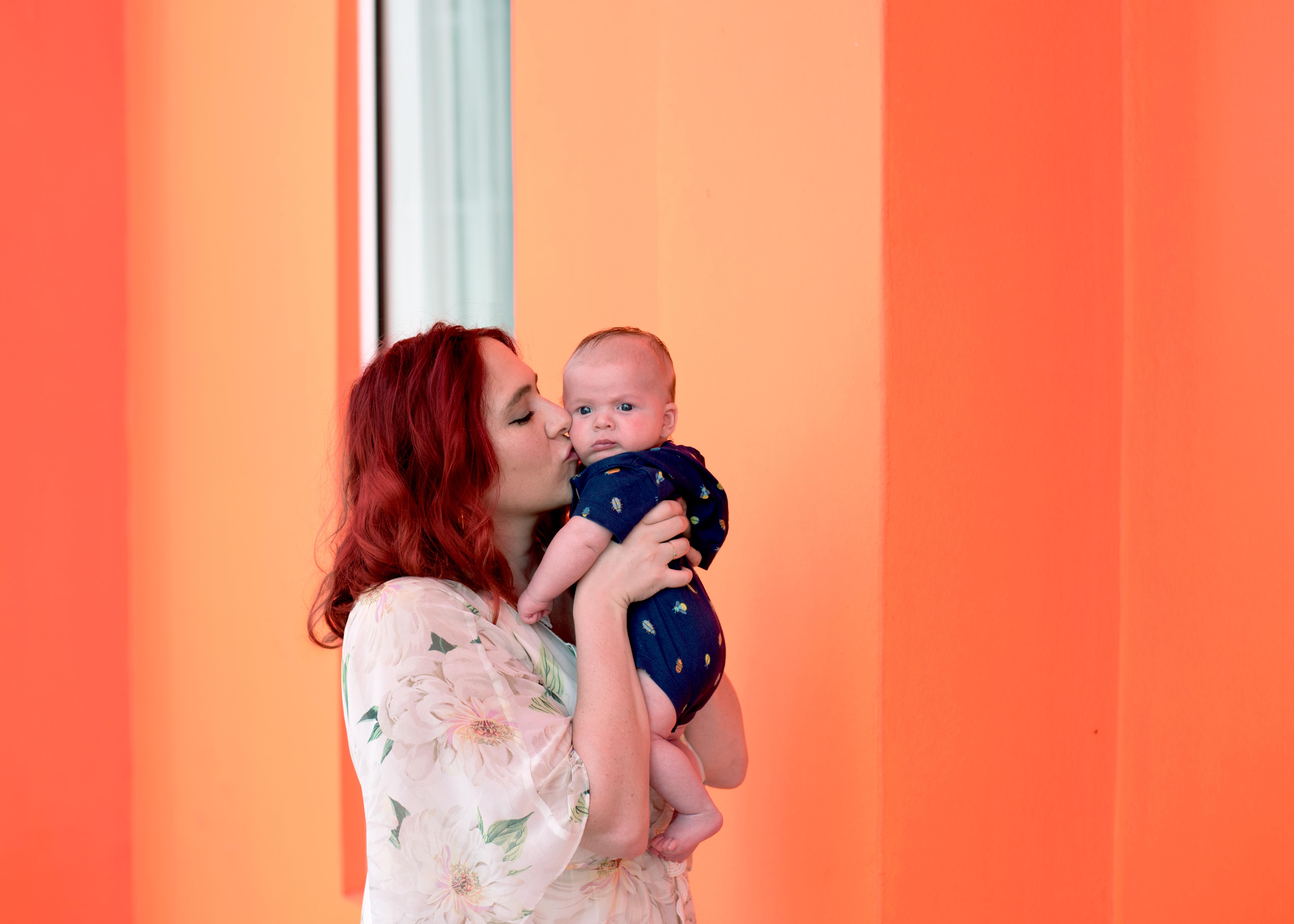 At The Miami Design District. Sterling wearing Carter's. Barbara wearing Farm Rio from Anthropologie
We visited our usual spots like the Aventura Mall and Lincoln Road, two amazing destinations for shopping, with the latter having amazing restaurants and a great late night atmosphere.  We also explored the breathtaking Miami Design District and the inspiring Wynwood Walls, a community covered in stunning graffiti and street art filled with culture, cafes and galleries.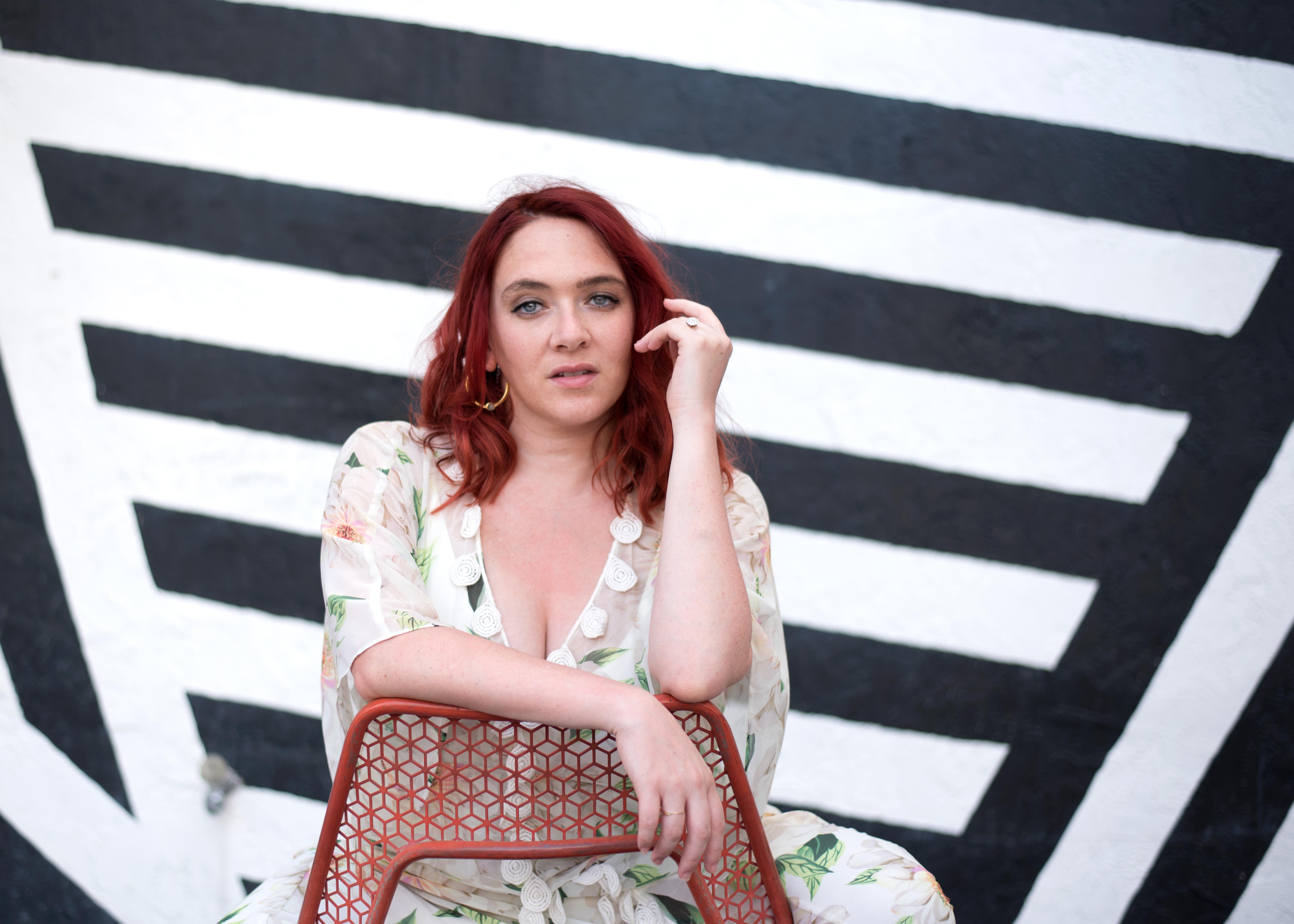 At Wynwood Walls. Barbara wearing Farm Rio from Anthropologie
Though most of our days were spent relaxing by the pool and taking in the beautiful weather.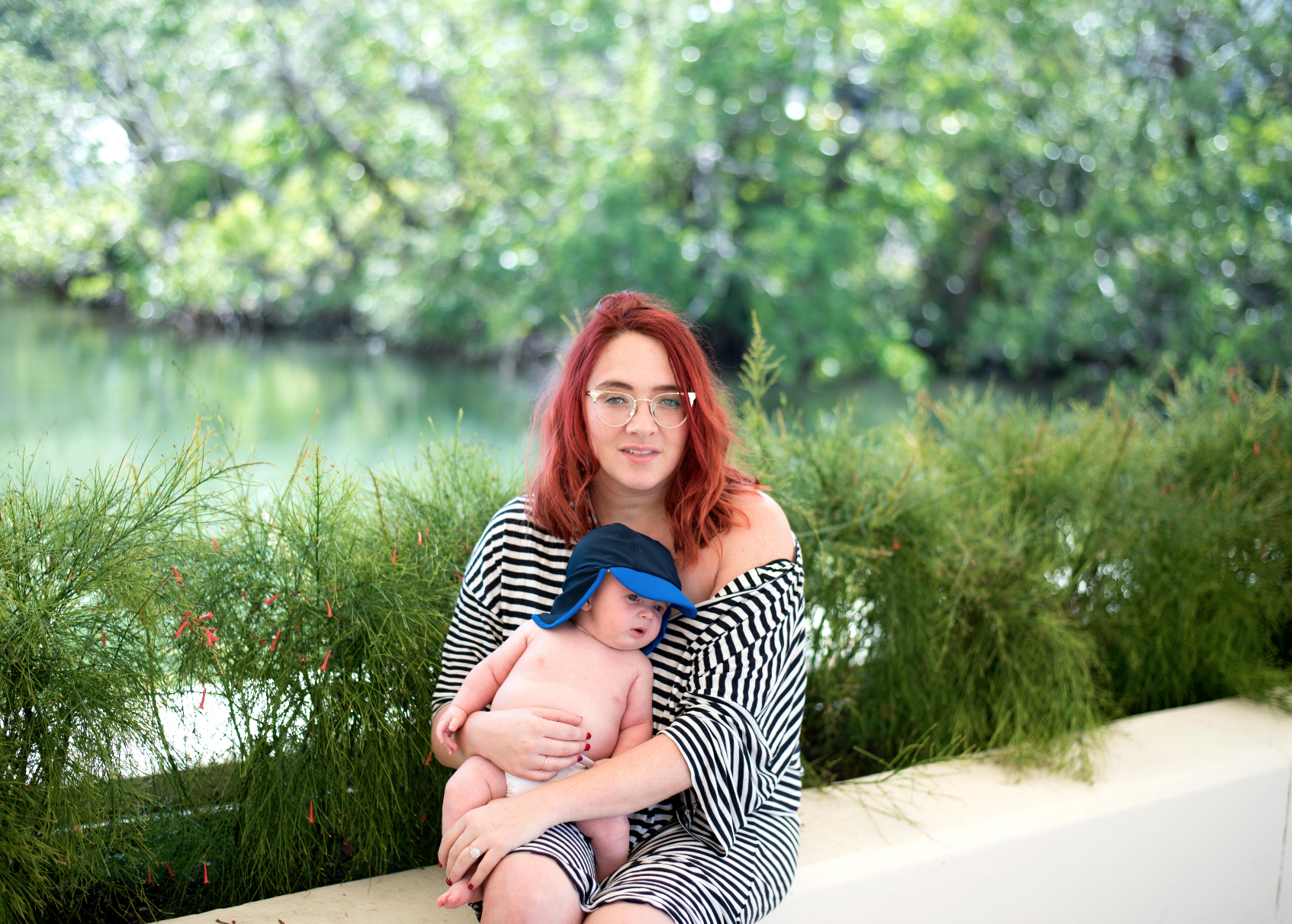 At the pool. Sterling wearing hat and bathing suit from Babies R Us. Barbara wearing (old) Joe Fresh, Glasses Kam Dhillon from Clearly.
The Gear
I must say that one of the most important things for traveling with a newborn is ensuring you bring the appropriate gear. The key items for me and Sterling were my infant wrap, our Maxi-Cosi car seat, our Dock A Tot (as mentioned in a previous post) and our ValcoBaby Stroller.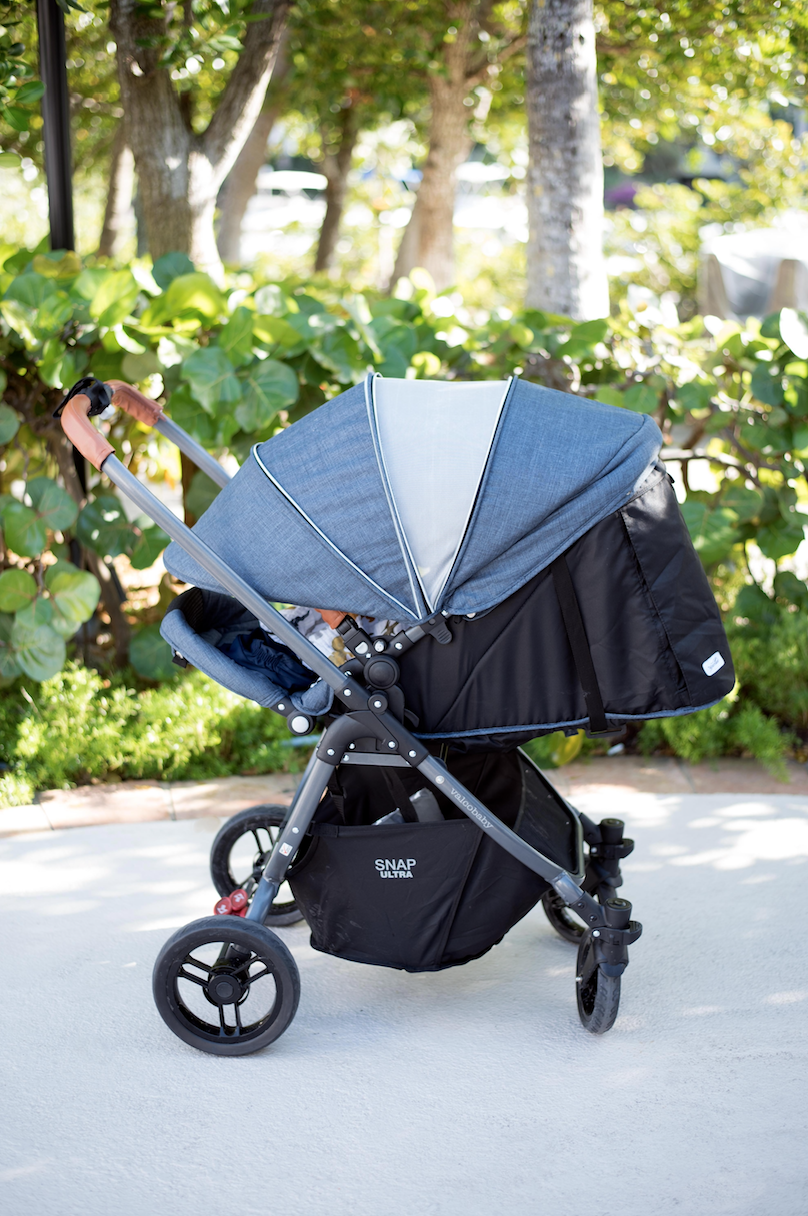 The Snap Ultra stroller was used everyday providing Sterling not only a smooth ride but also protection from the sun with its large breathable canopy. The lightweight stroller fully reclines providing Sterling the perfect place to snooze during the pool days and easily folds down and to take with us in our rental car to explore the city. The large basket underneath was the perfect place to hold our parcels when shopping.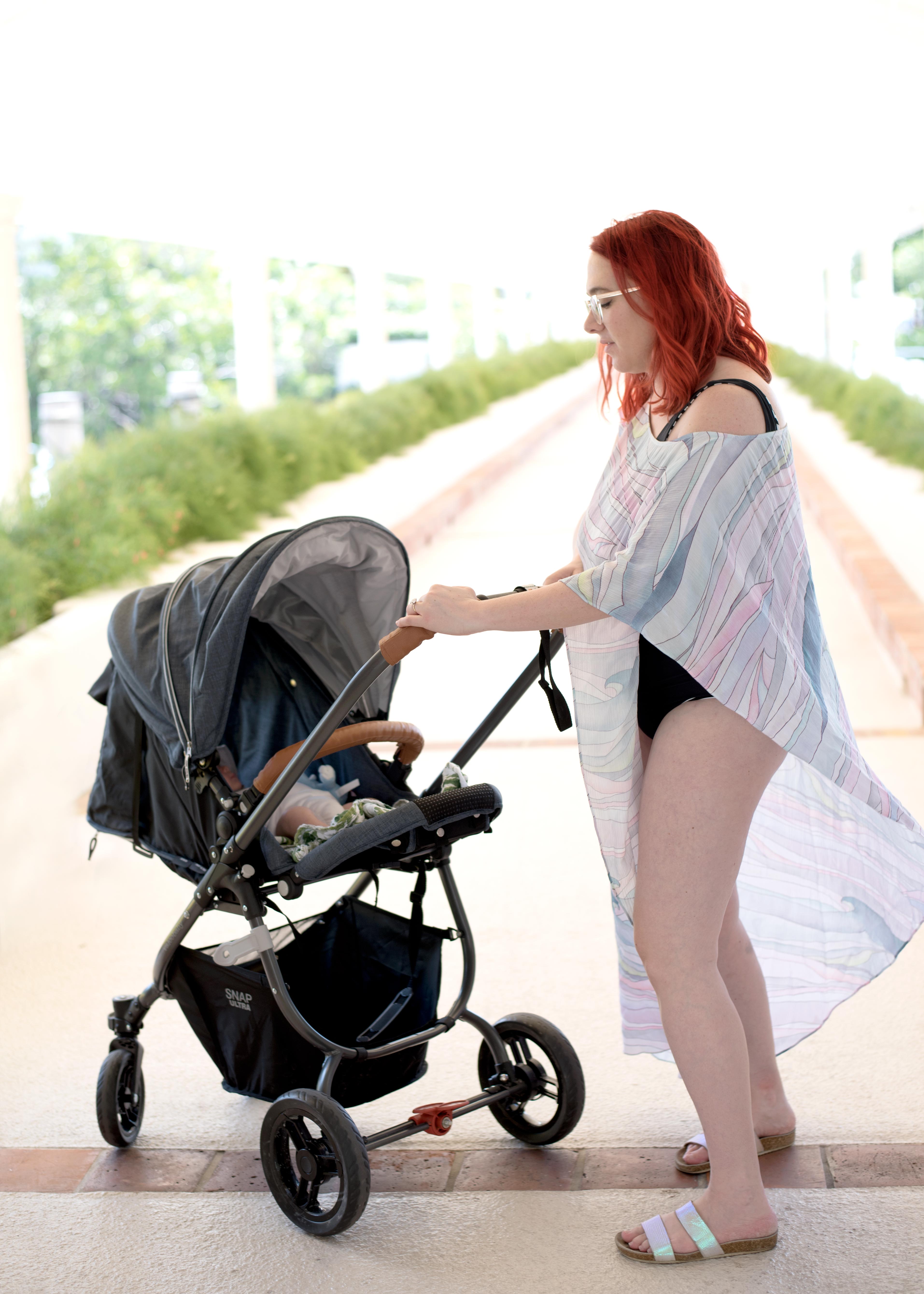 At the pool. Barbara wearing (old) Mara Hoffman, Glasses Kam Dhillon from Clearly, Shoes: (old) Loeffler Randall.
Have you traveled with an infant? What were your tips and tricks? I cannot wait for our next trip together!
Photography by Gary & Cynthia Solomon
I received products compliments of and/or in collaboration with ValcoBaby Canada, but all opinions are 100% my own. If you are interested in working together in please contact me (barbara.ann.solomon@gmail.com) or Krista at Shine Influencers (krista@shineinfluencers.com