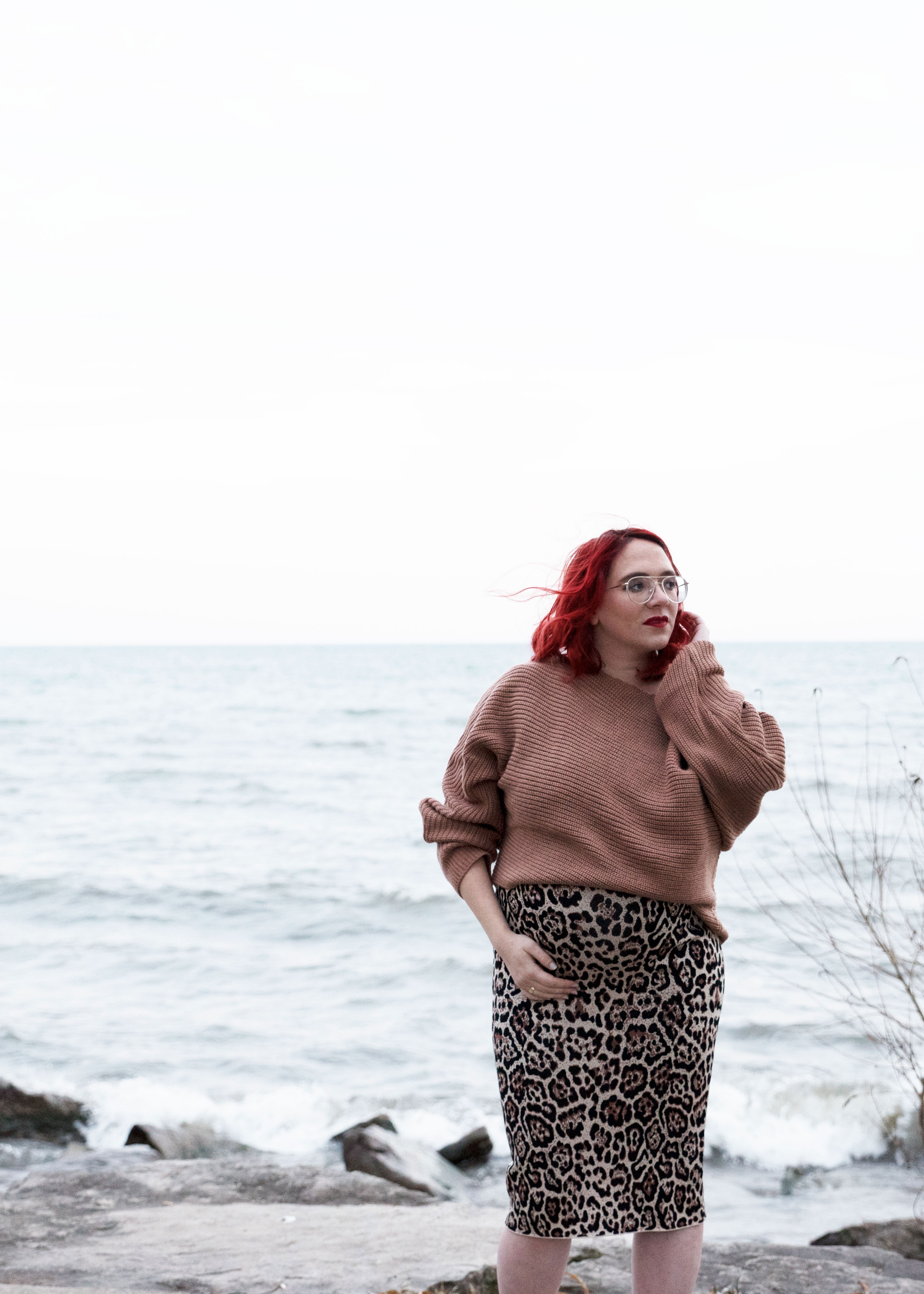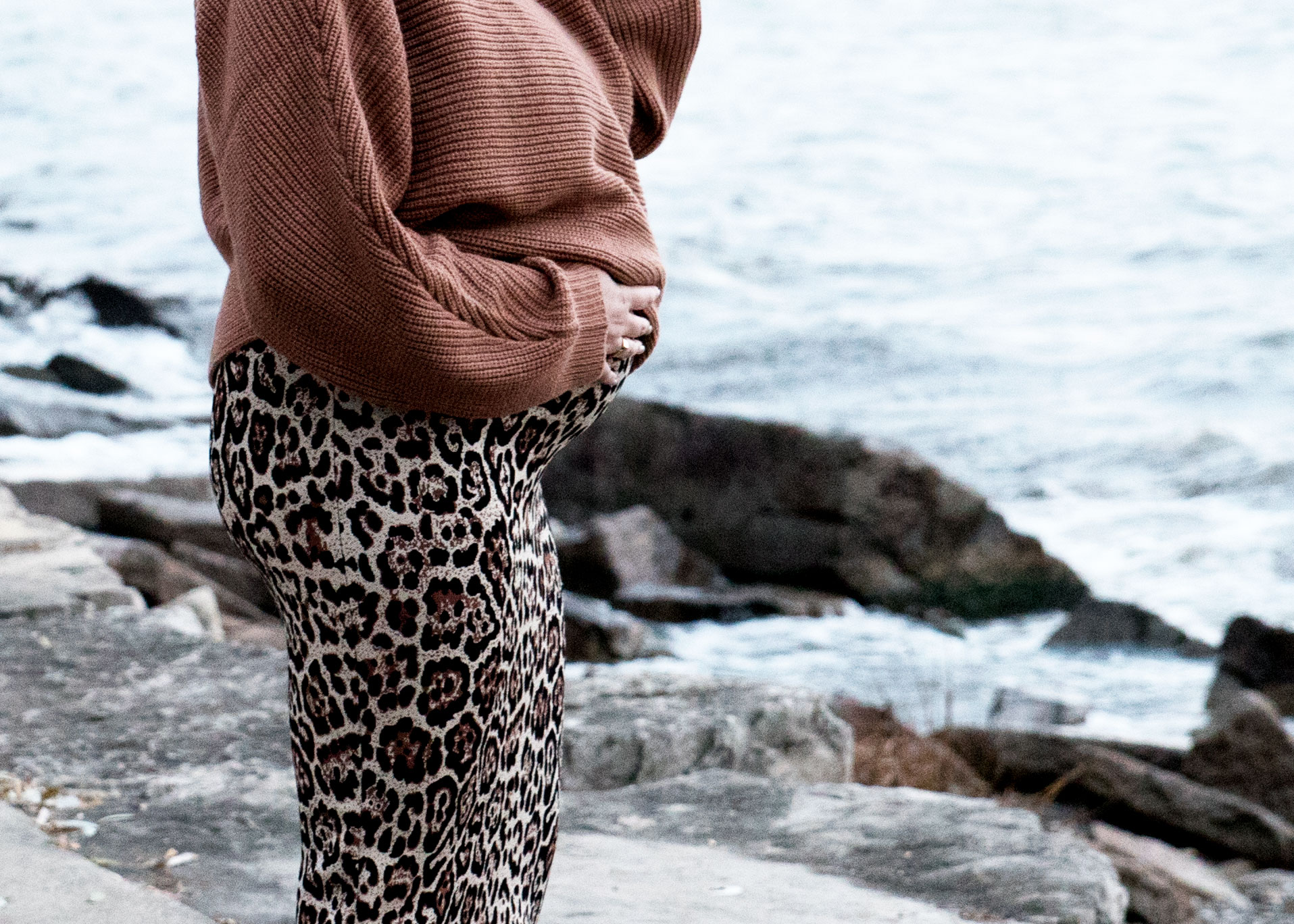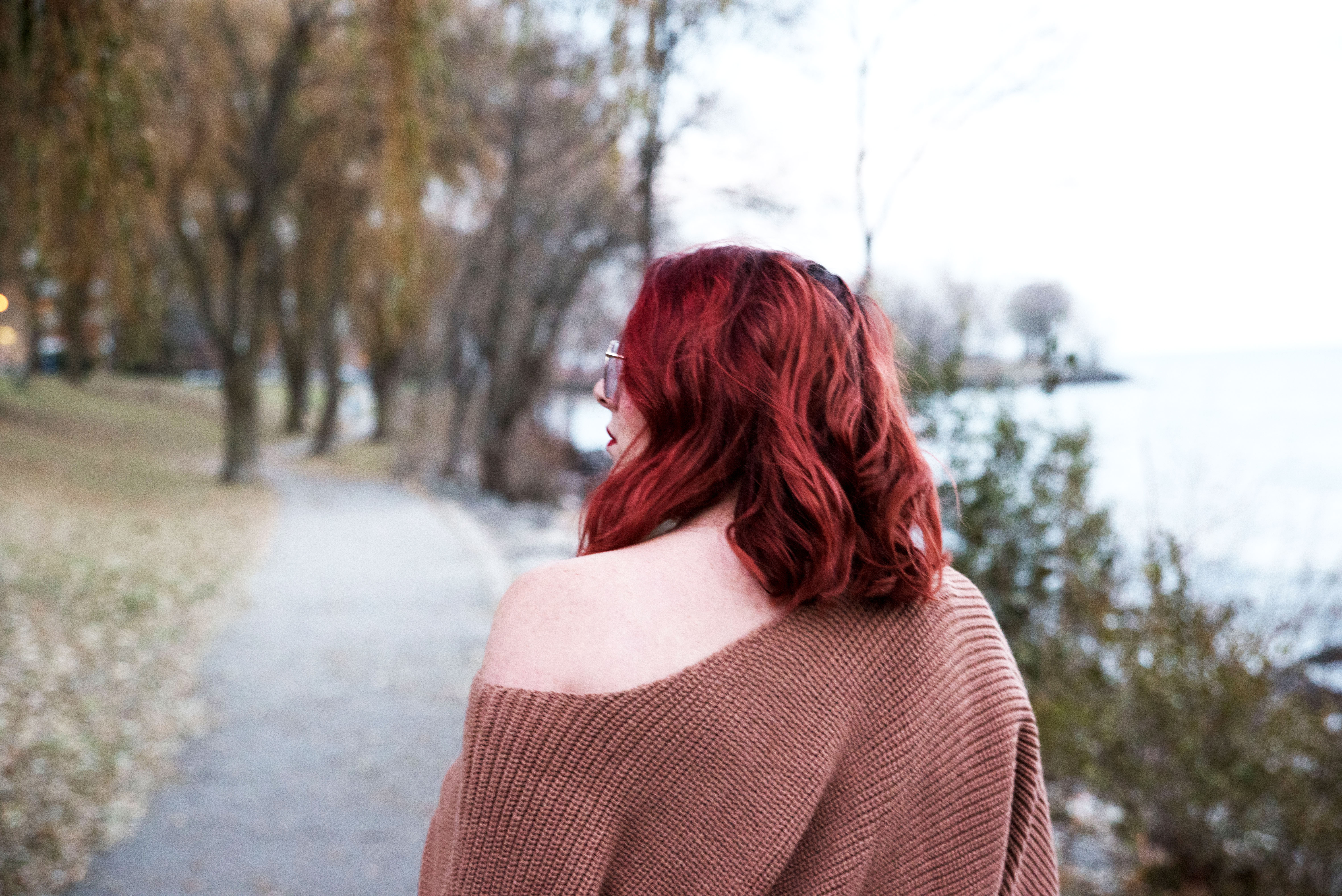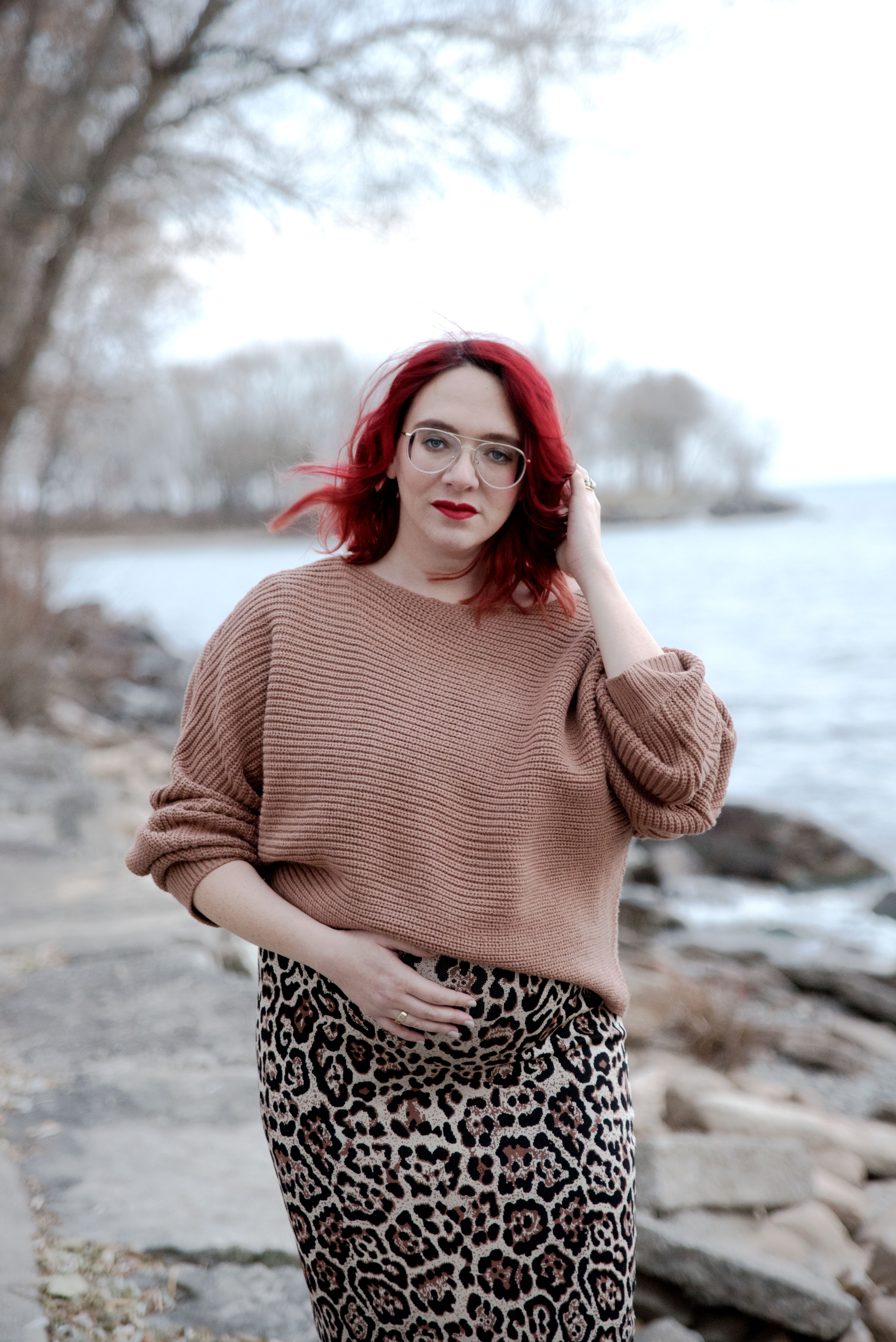 Even though it's still considered fall, Toronto is officially freezing and has a thick layer of snow covering basically everything. This outfit was shot a few weeks ago (at 31 weeks pregnant), when the temperatures were a bit more mild and ideal for light layers, rather than down parkas.
I love this layered look as an easy office to holiday party transitional outfit. Adding this adorable oversized asymmetrical sweater (now on sale) over one of my favourite body-con dresses, helped dress down the leopard, making it more appropriate for the office. This chunky knit is the perfect for the chilly season ahead and can be easily paired with jeans, leggings and dressed it up.
With this growing giant bump, I kept the dress unzipped and folded one of the sleeves down, tucking it into my bra (hidden by the sweater) which allowed for the off-the-shoulder slouchy look to be achieved.