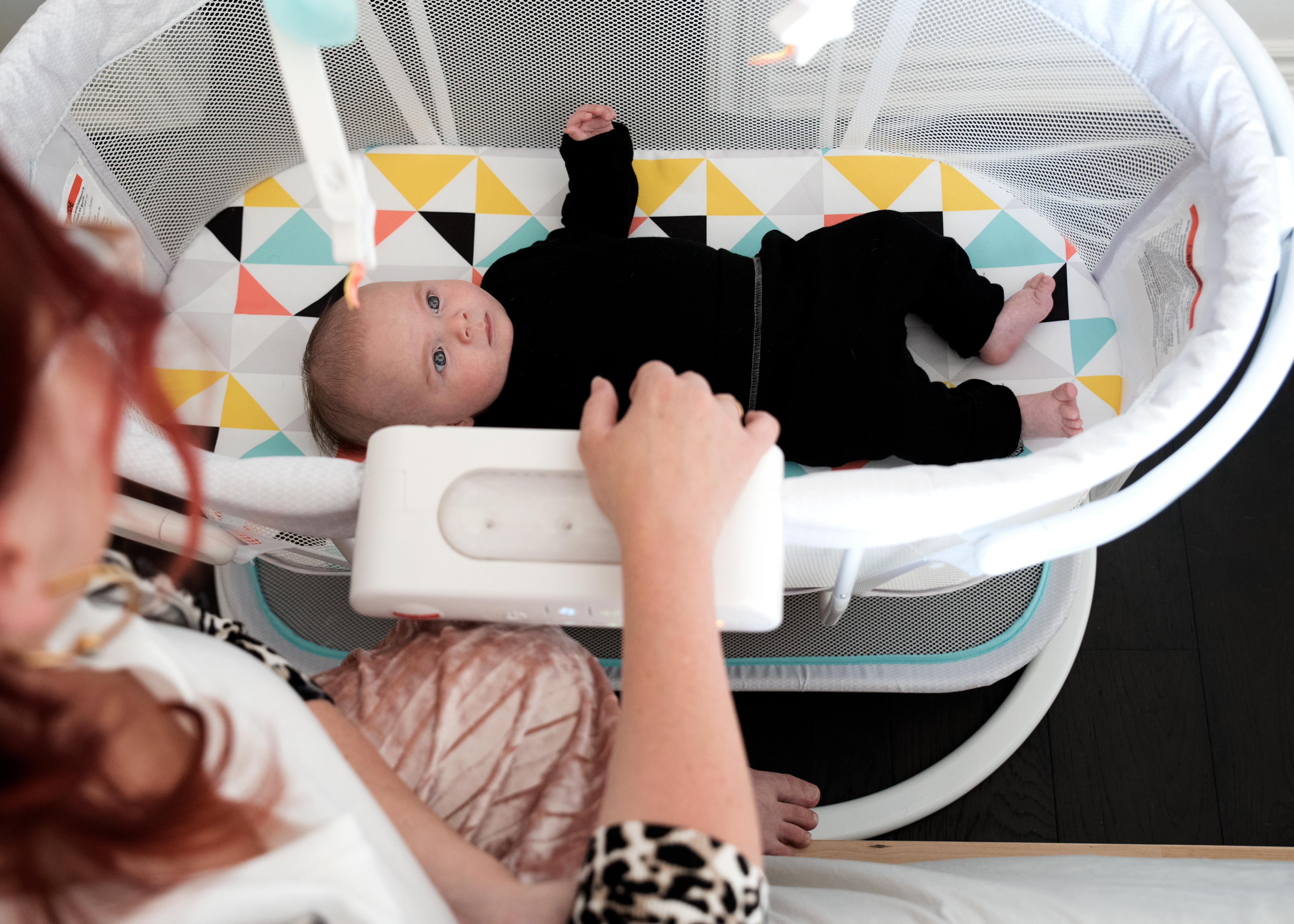 The number one topic I get asked about since becoming a mother is sleep. How many hours do I get? How many times does Sterling wake up? Naps? With so many parents struggling with lack of sleep, it makes sense that everyone is so curious about how we are doing.
Trevor and I have been very lucky, Sterling is a great sleeper (so far) napping throughout the day and only waking up a few times overnight. The midnight wake ups may be few but they still cause us to walk around pretty dazed, especially on the bad nights. So when Fisher Price reached out for Sterling to try their Soothing Motions™ Bassinet, we jumped at the opportunity to improve our routine. Although this post is sponsored by Fisher Price all opinions are 100% my own.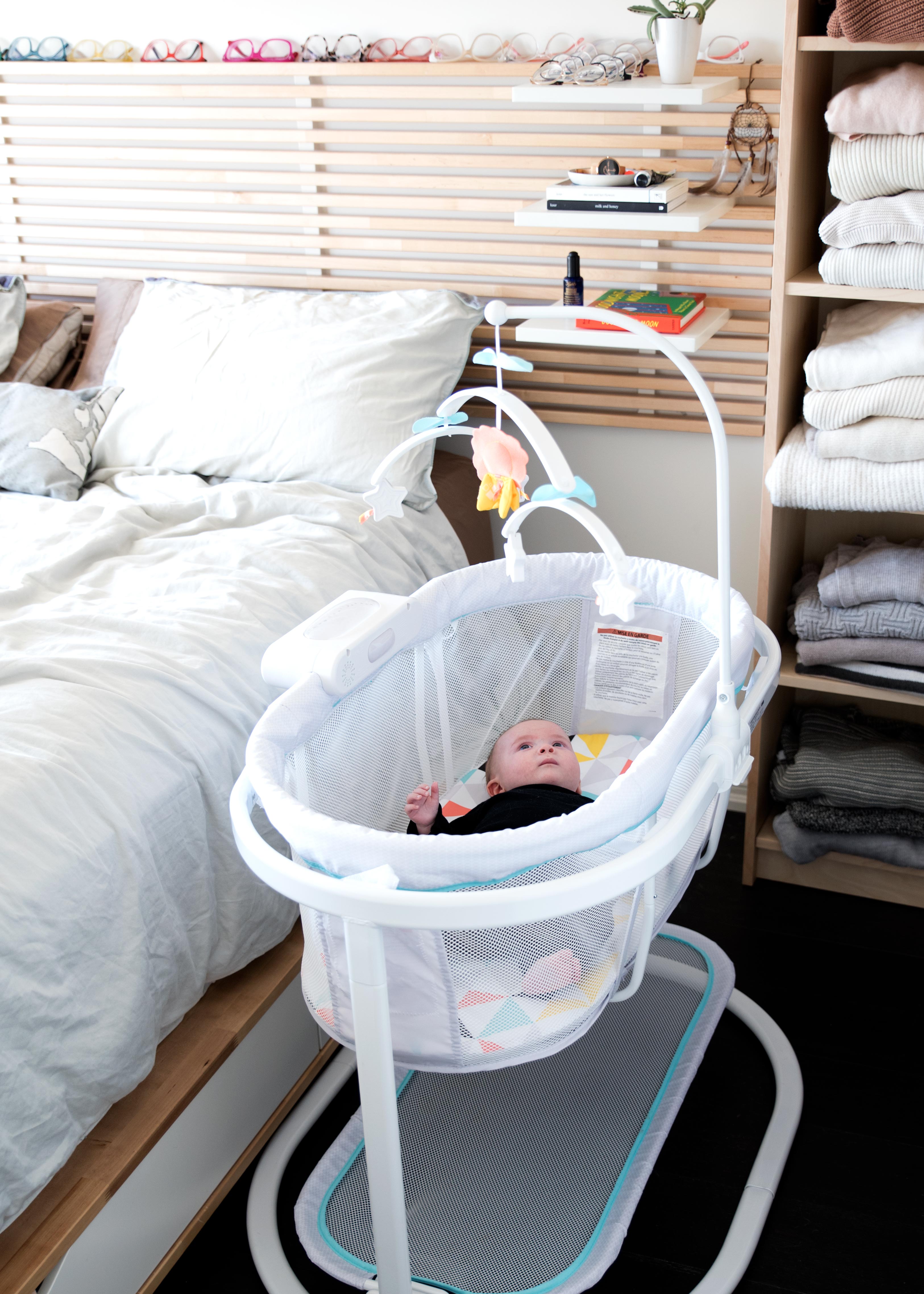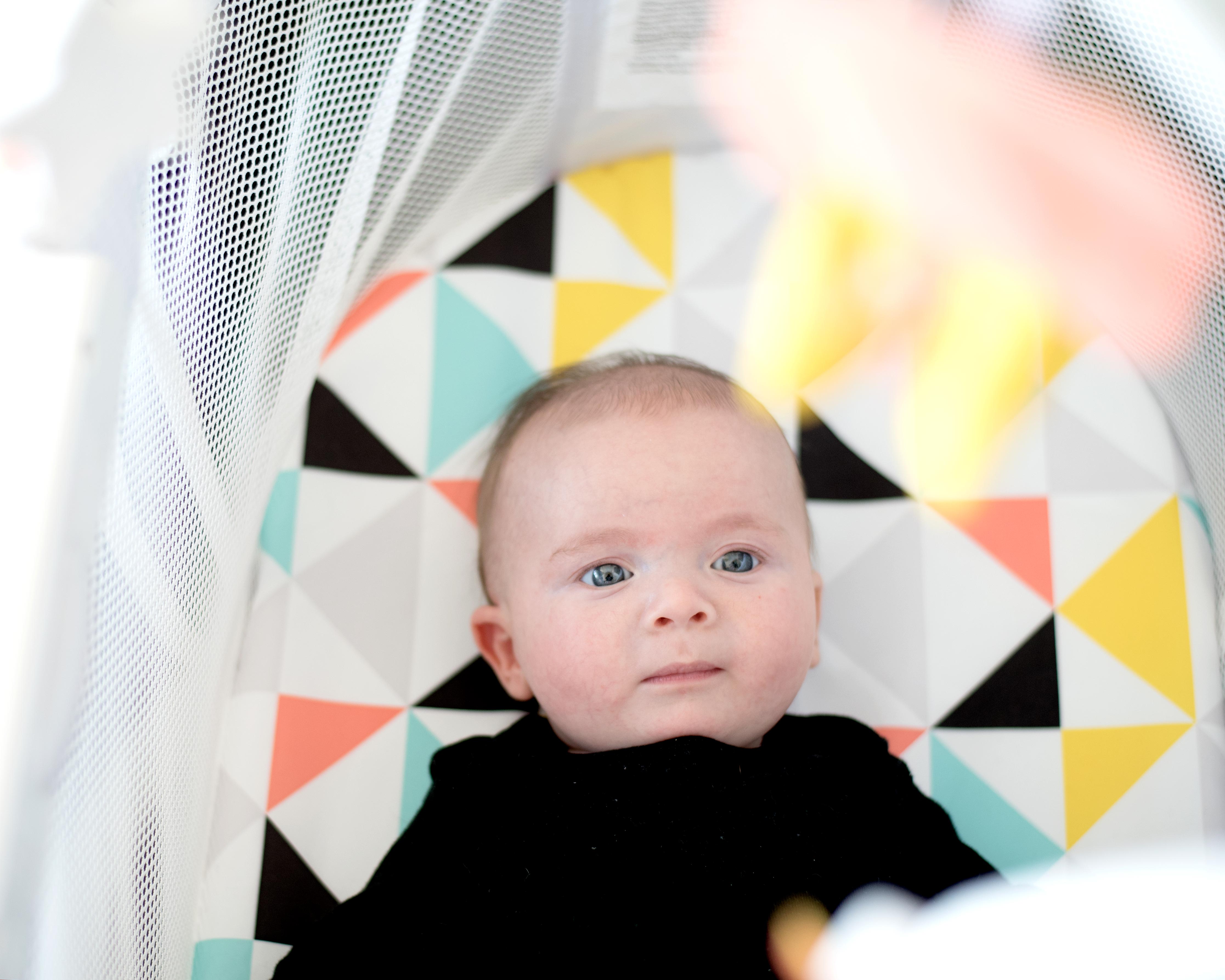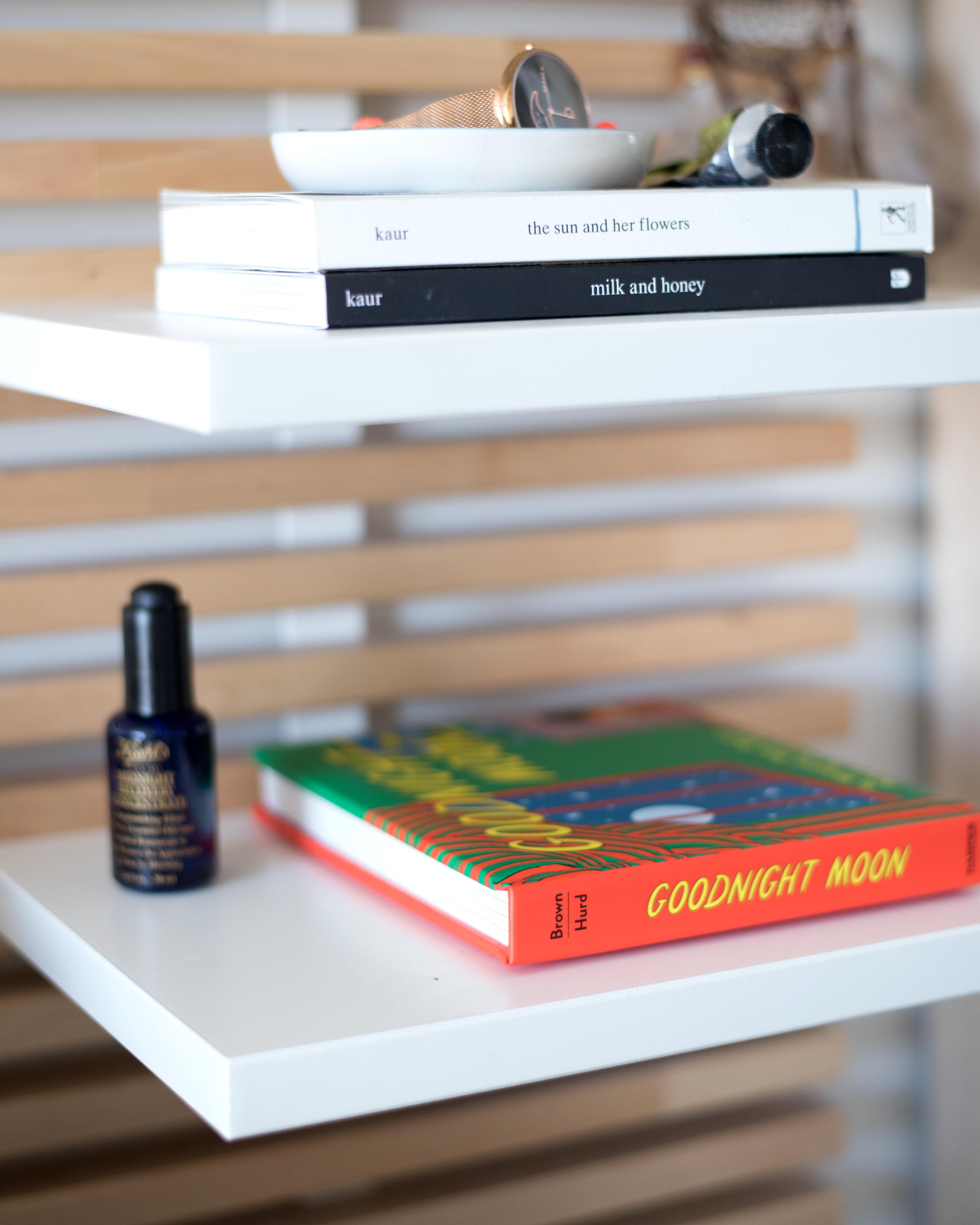 Loaded with features like nature sounds, music, a nightlight and projection light that displays stars on the ceiling, this bassinet has it all. The projector is also removable which is ideal for travel or use as a table top soother. It's easy to assemble and takes up little space, making it perfect for beside my bed, allowing for easy feedings during the night when needed.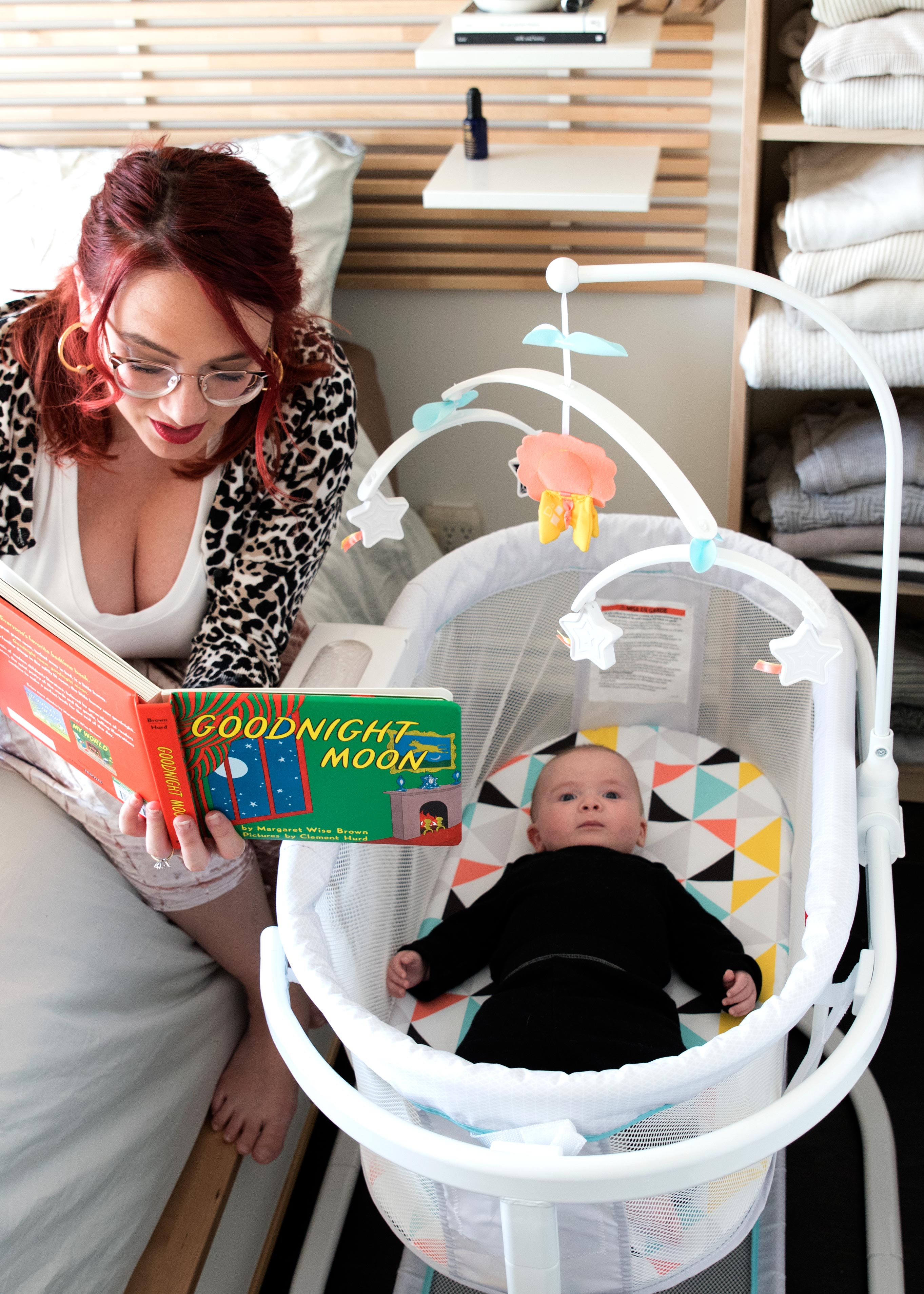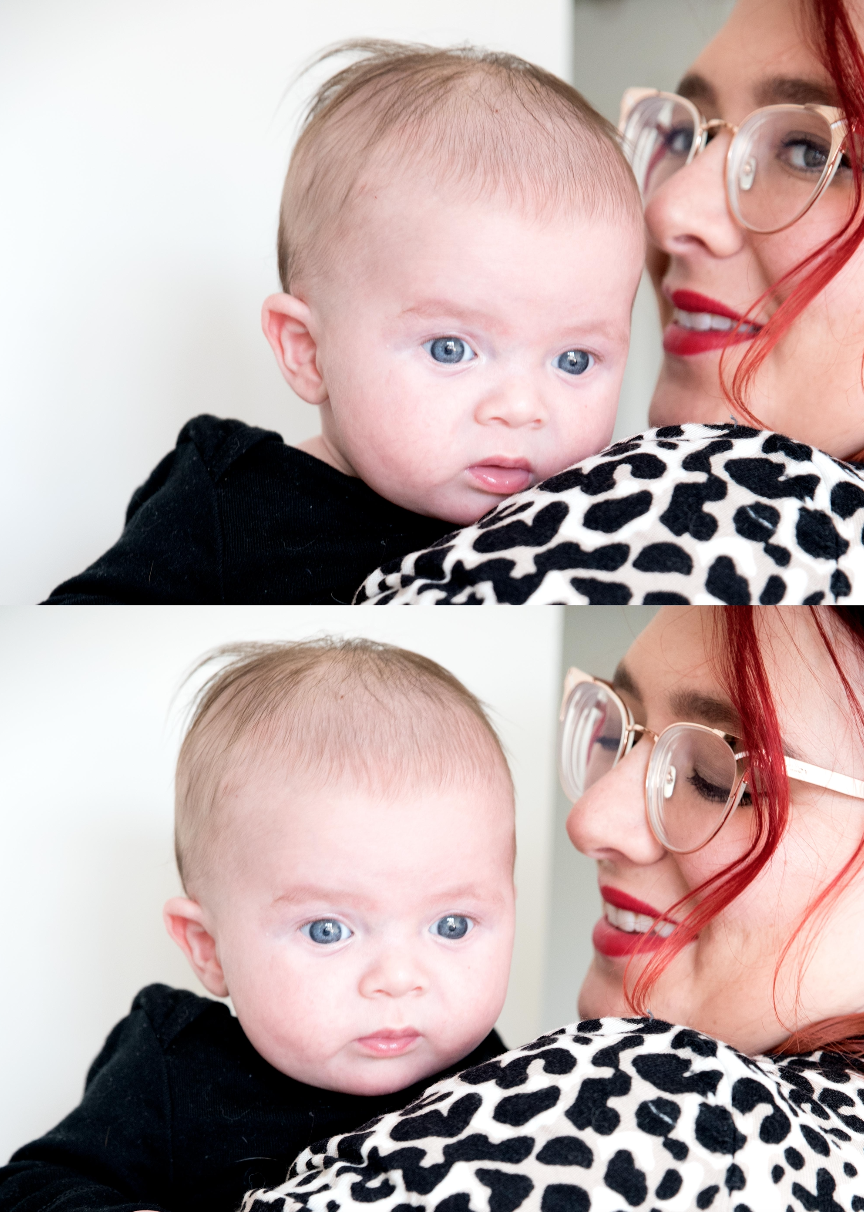 My favourite feature of the Soothing Motions™ Bassinet is the way that the bassinet sits in the stand allowing it to move with Sterling's movements and the calming vibrations that help lull him back to sleep. The mesh sides are also great for visibility and for allowing air to flow through, ensuring he doesn't overheat.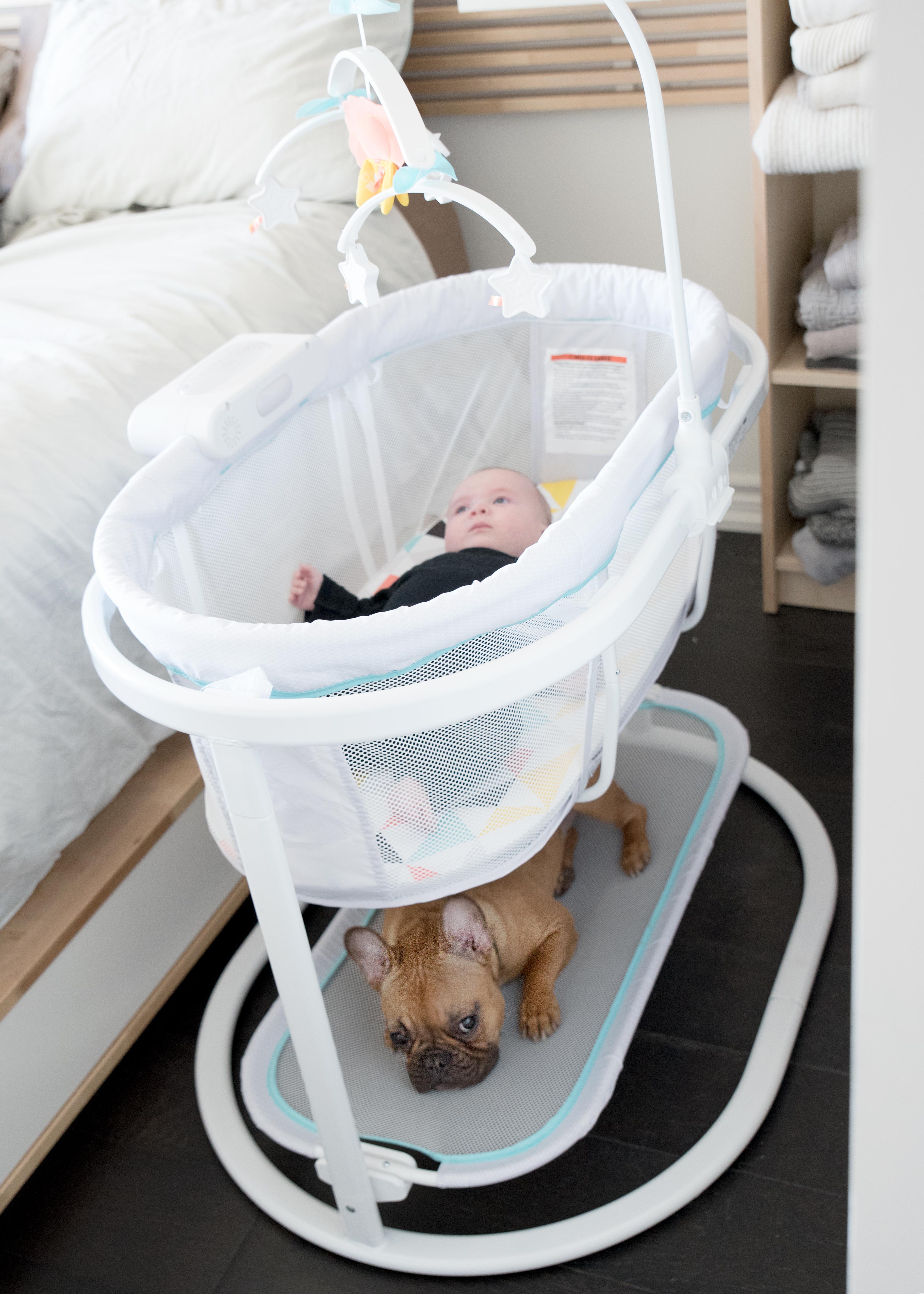 It also has a spot underneath ideal for storing your diaper bags, books or in our case Taco, who loves to stay close to Sterling ensuring he's safe all night.
For those who are in the baby planning stage, I would be adding the Fisher Price Soothing Motions™ Bassinet to your wish list. #RegisterForSleep today and get a good night's rest, once your baby comes.
If you are interested in working together in please contact Krista at Shine Influencers (krista@shineinfluencers.com).