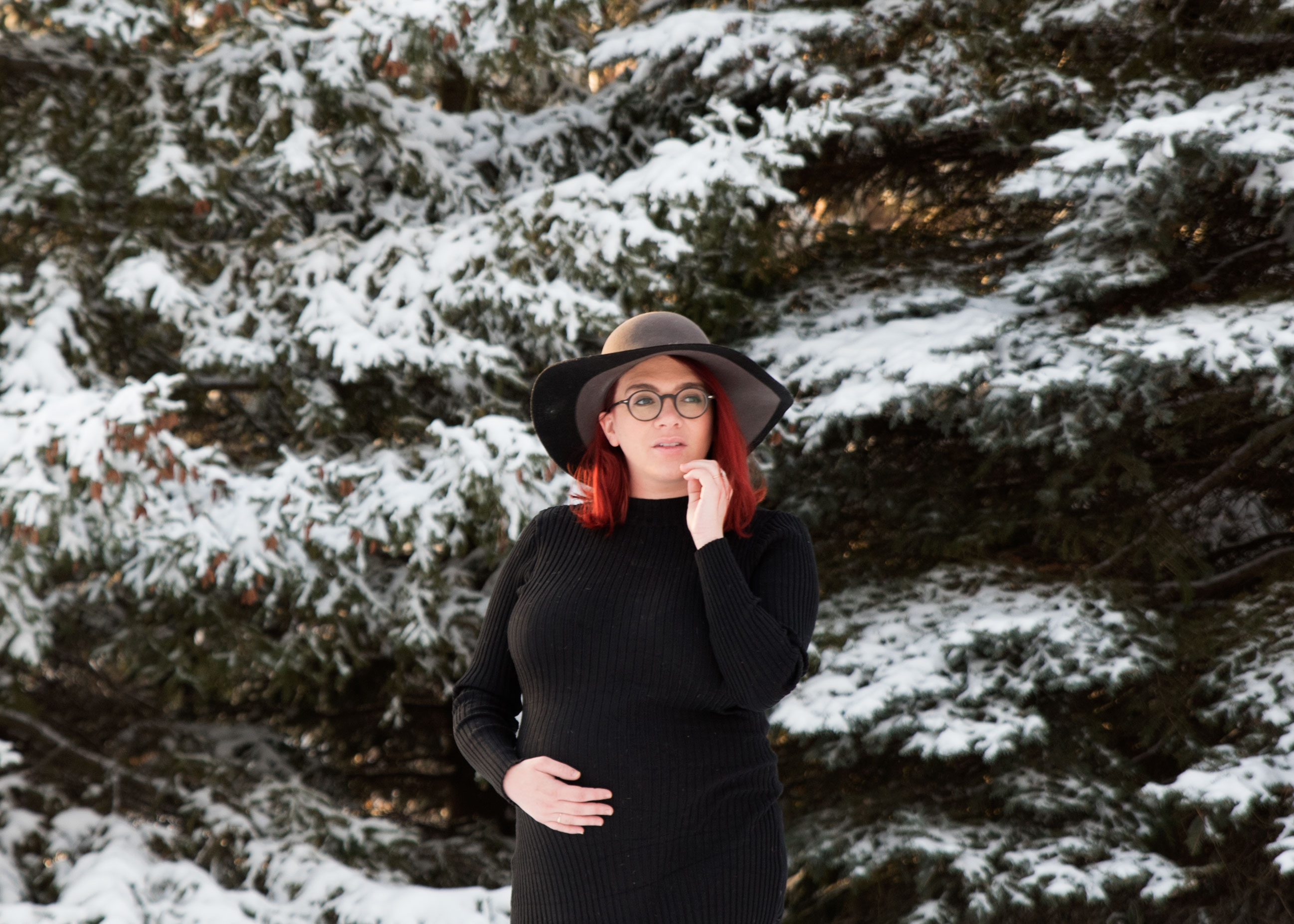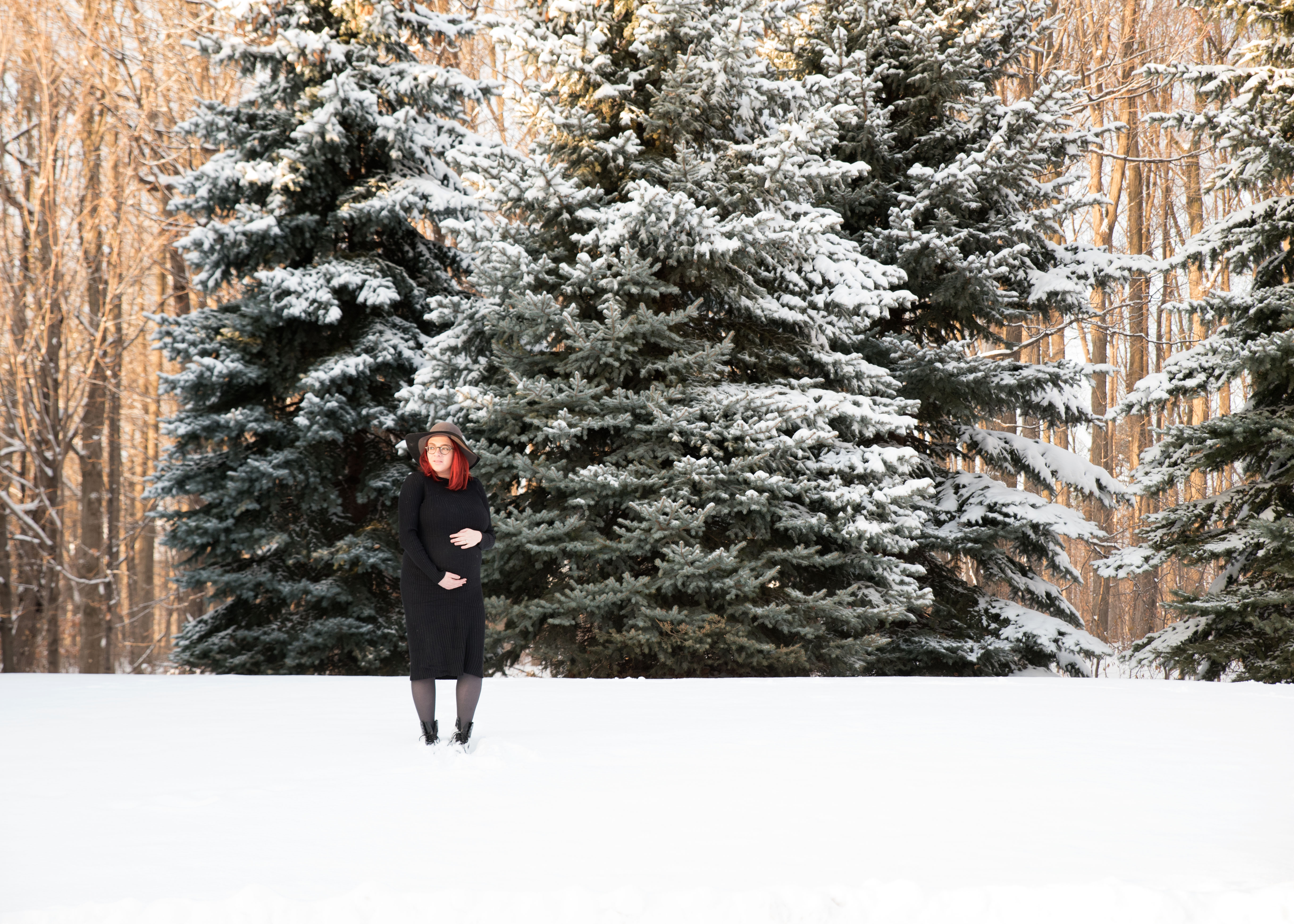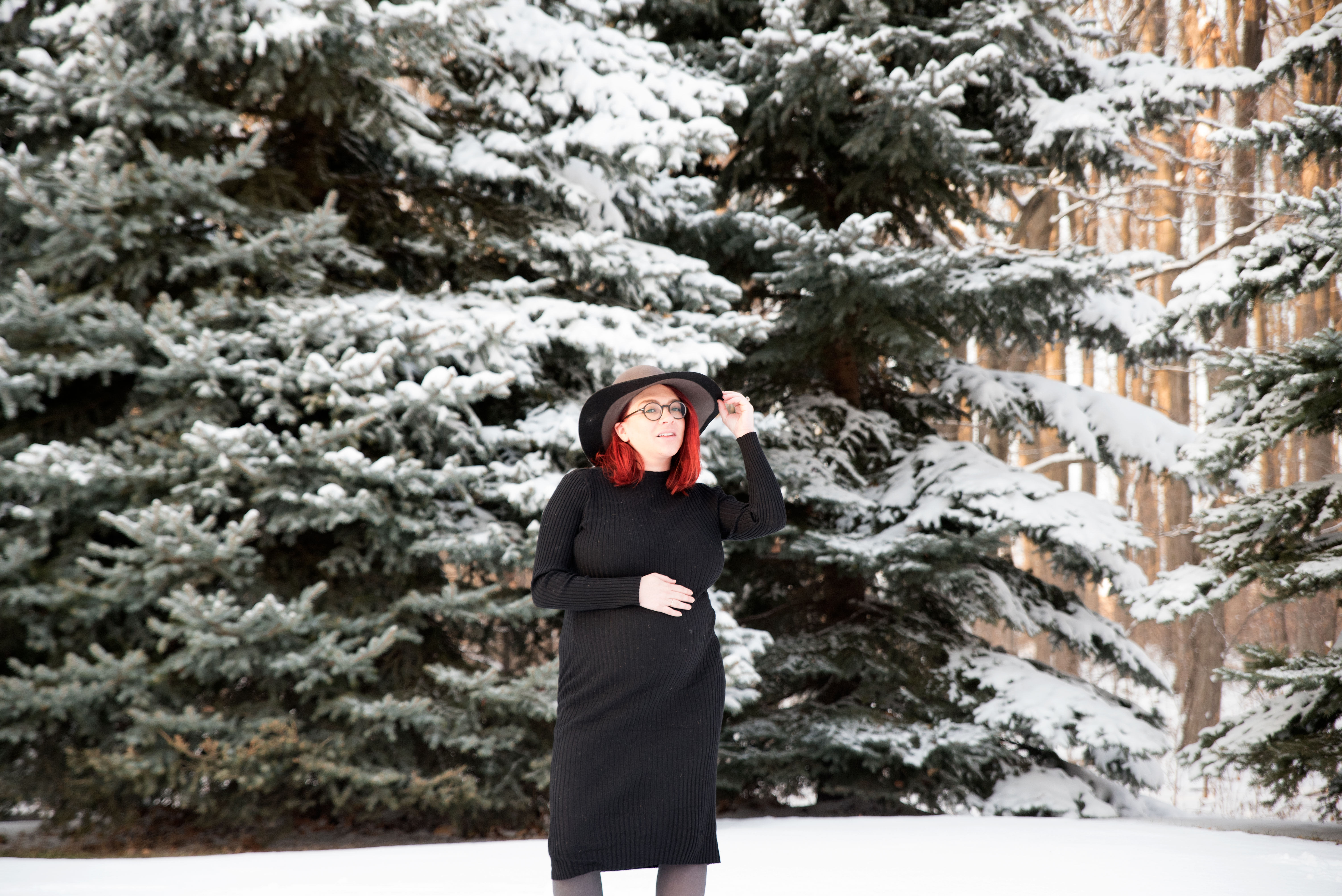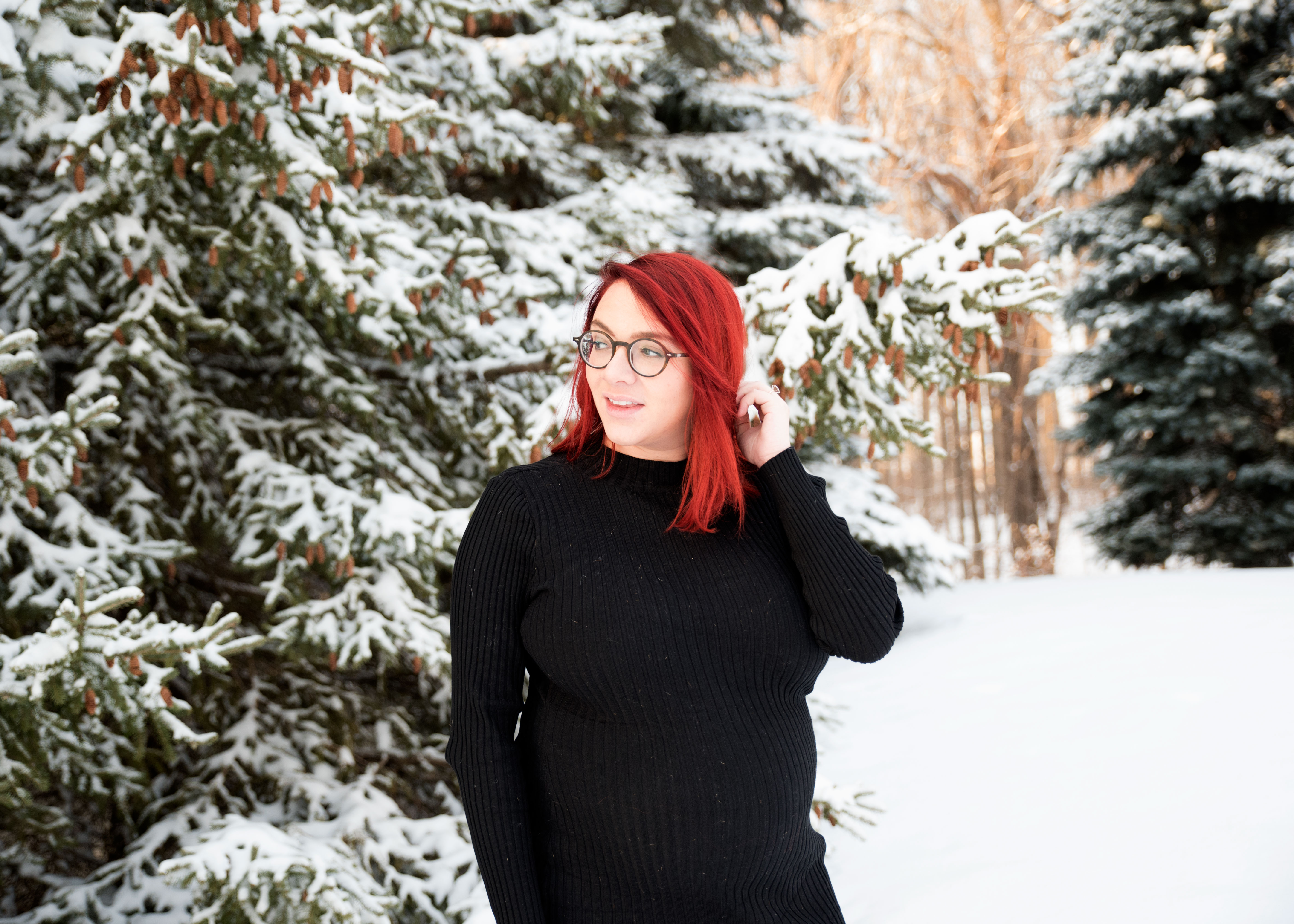 Planning a New Year's Eve outfit is usually a daunting task, having to take into account how you will be celebrating, what the weather will be like, and ensuring you'd be comfortable for what is typically a long night. I remember in my 20s, spending hours freezing while waiting for cabs to pick up my girlfriends and I, while wearing somewhat inappropriate outfits for winter in Canada. Times have most definitely changed.
This year, at 37 weeks pregnant, my night will be a bit different than years previous. Trevor and I will be keeping the evening plans simple and quiet, while visiting with some friends at their house. Now that we are in a new stage, with #babyNegin on-the-way, ensuring comfort will be the single most important thing for me when getting dressed for the evening out.
Like, I've said throughout my pregnancy, knits have been my go-to choice of fabric, (examples: 1, 2, 3, 4 and 5) as they are so easy and stretch well allowing for my bump to stay cozy. I quickly fell in love with this simple black midi dress from Tobi (which is on sale now), and it will likely be my NYE outfit paired with sparkly necklace or statement earrings. I am also obsessed with the fact that these stretchy knits will fit well postpartum, as I work to get my pre-baby body back.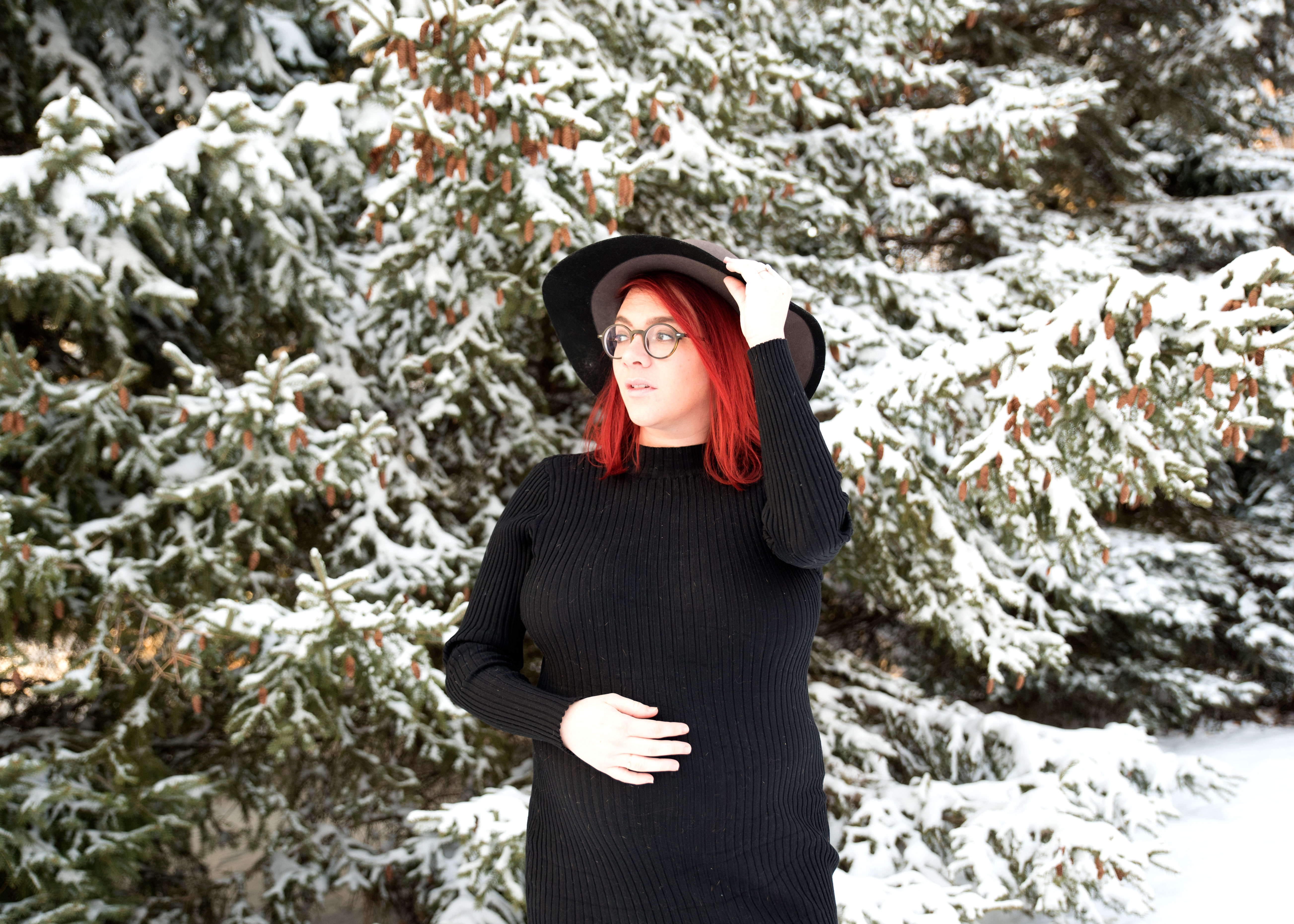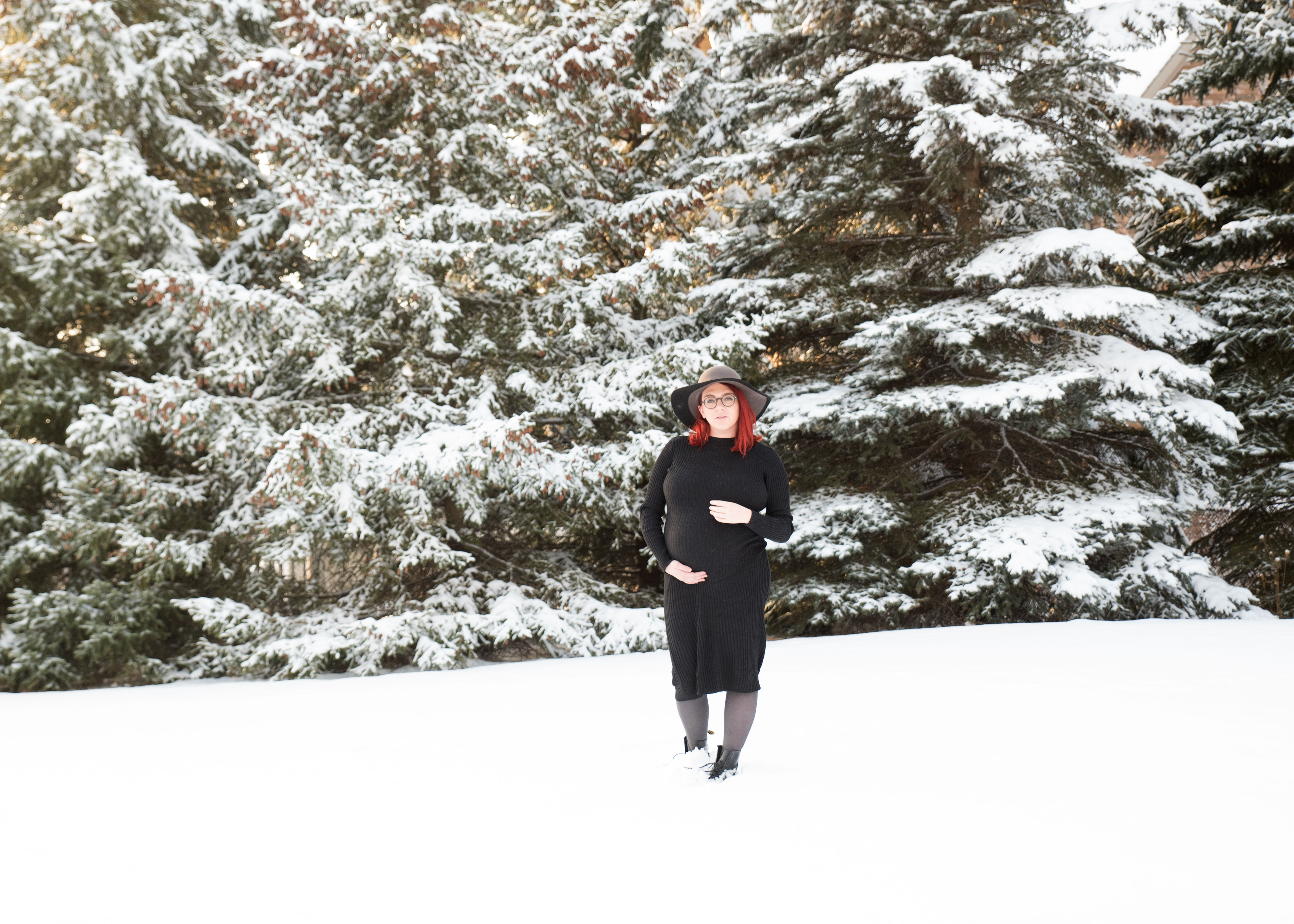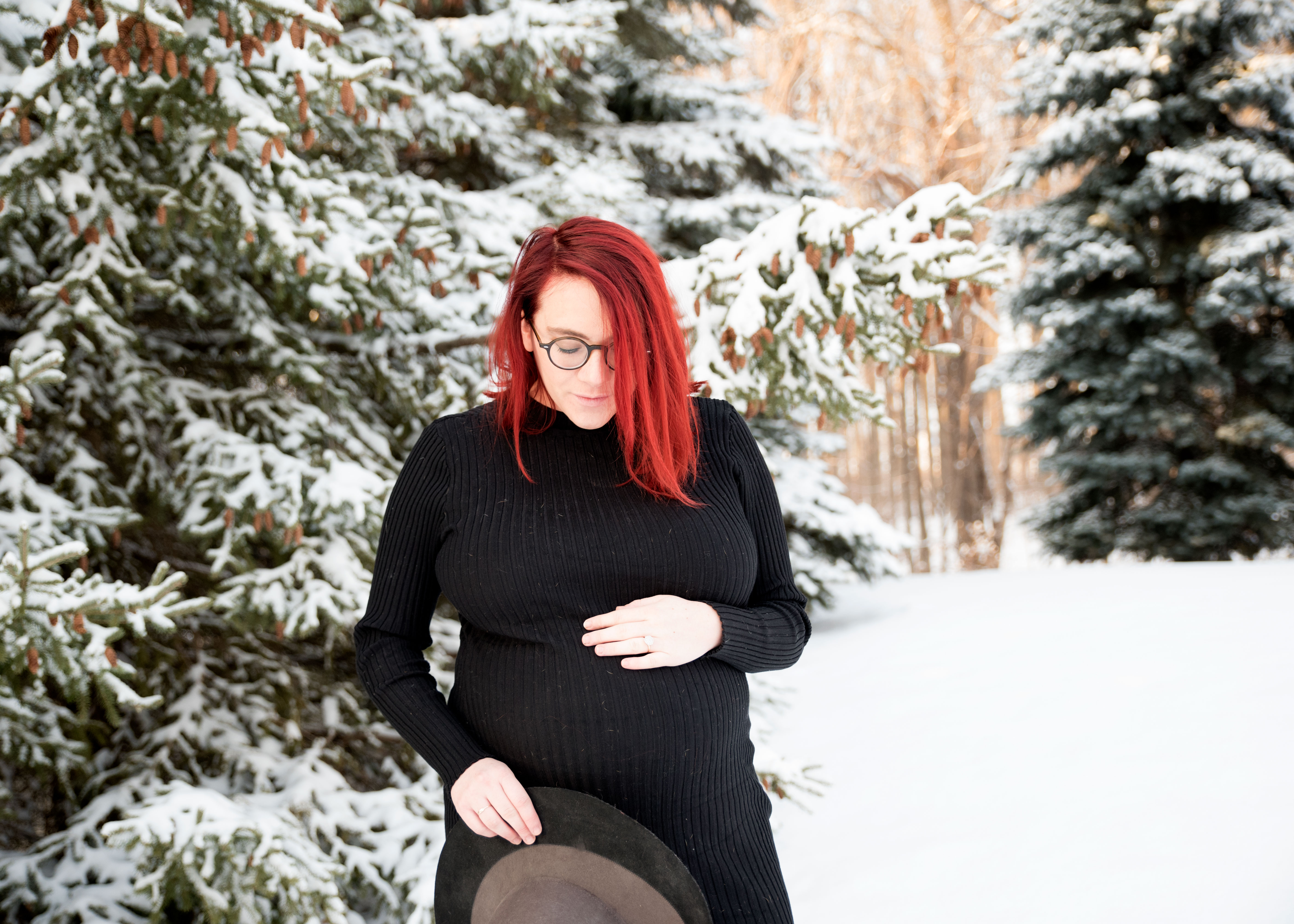 Dress: C/O Tobi, Hat: Helene Berman (old), Frames: RayBan C/O Clearly, Boots: Dr. Martens, Tights: H&M Mama