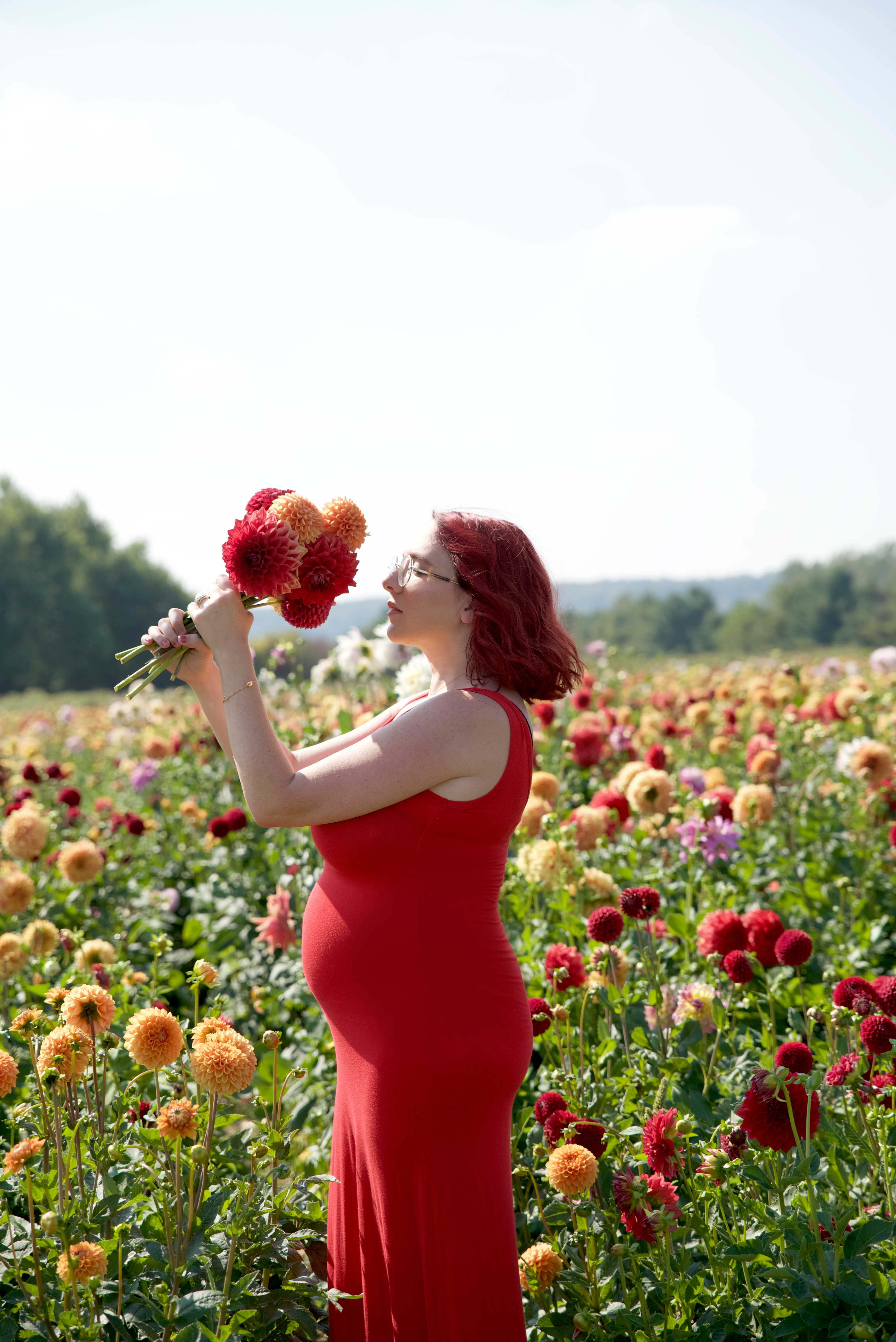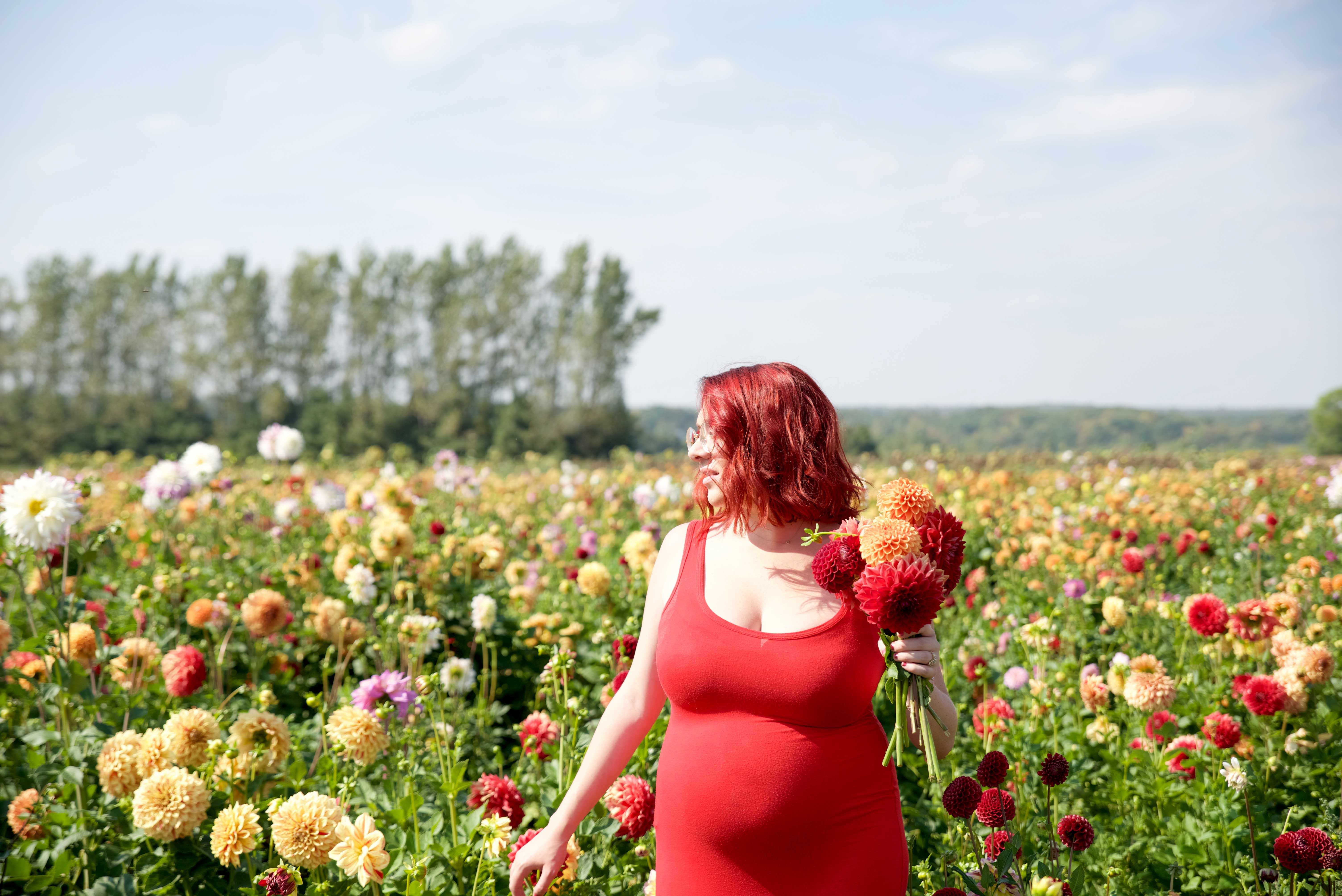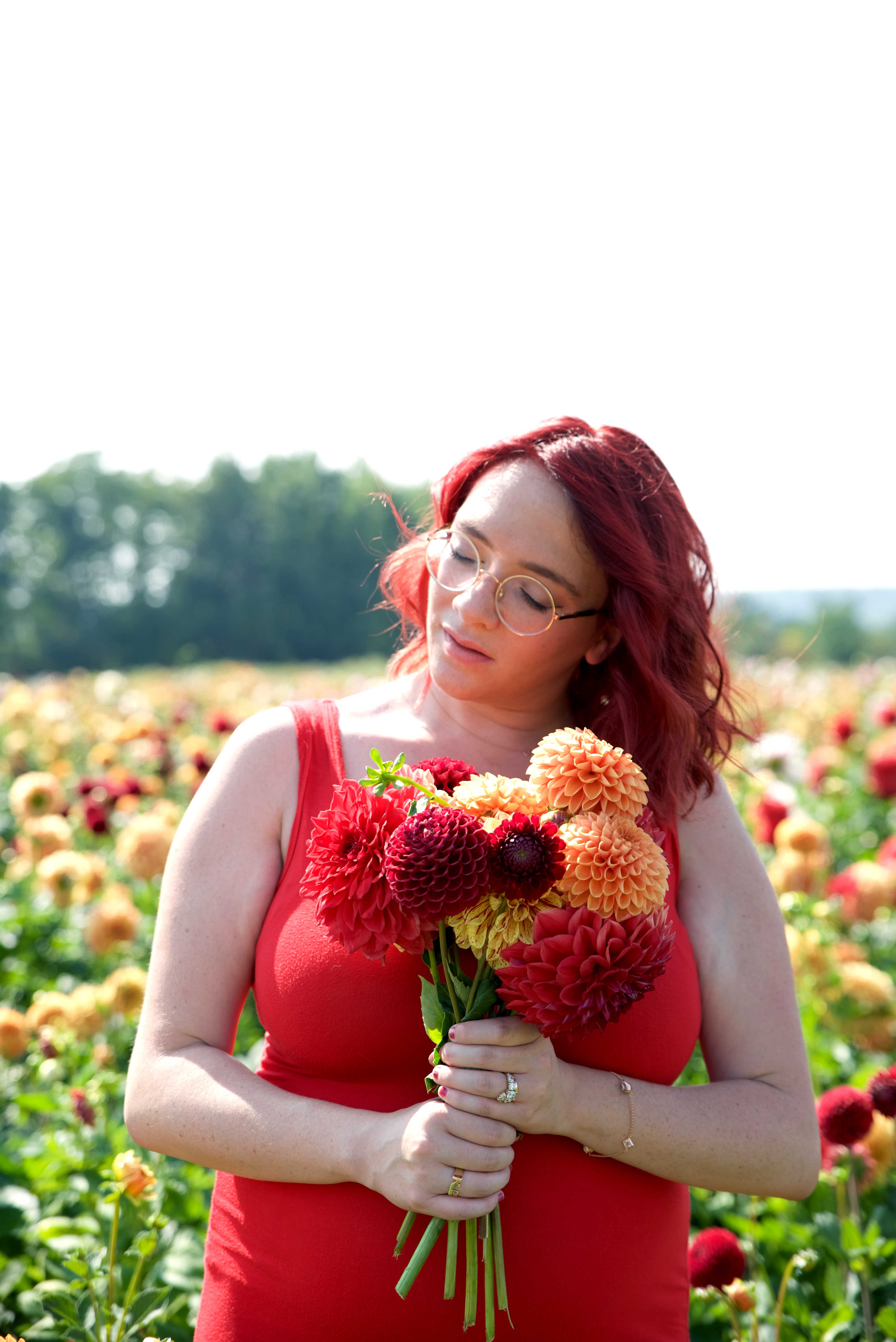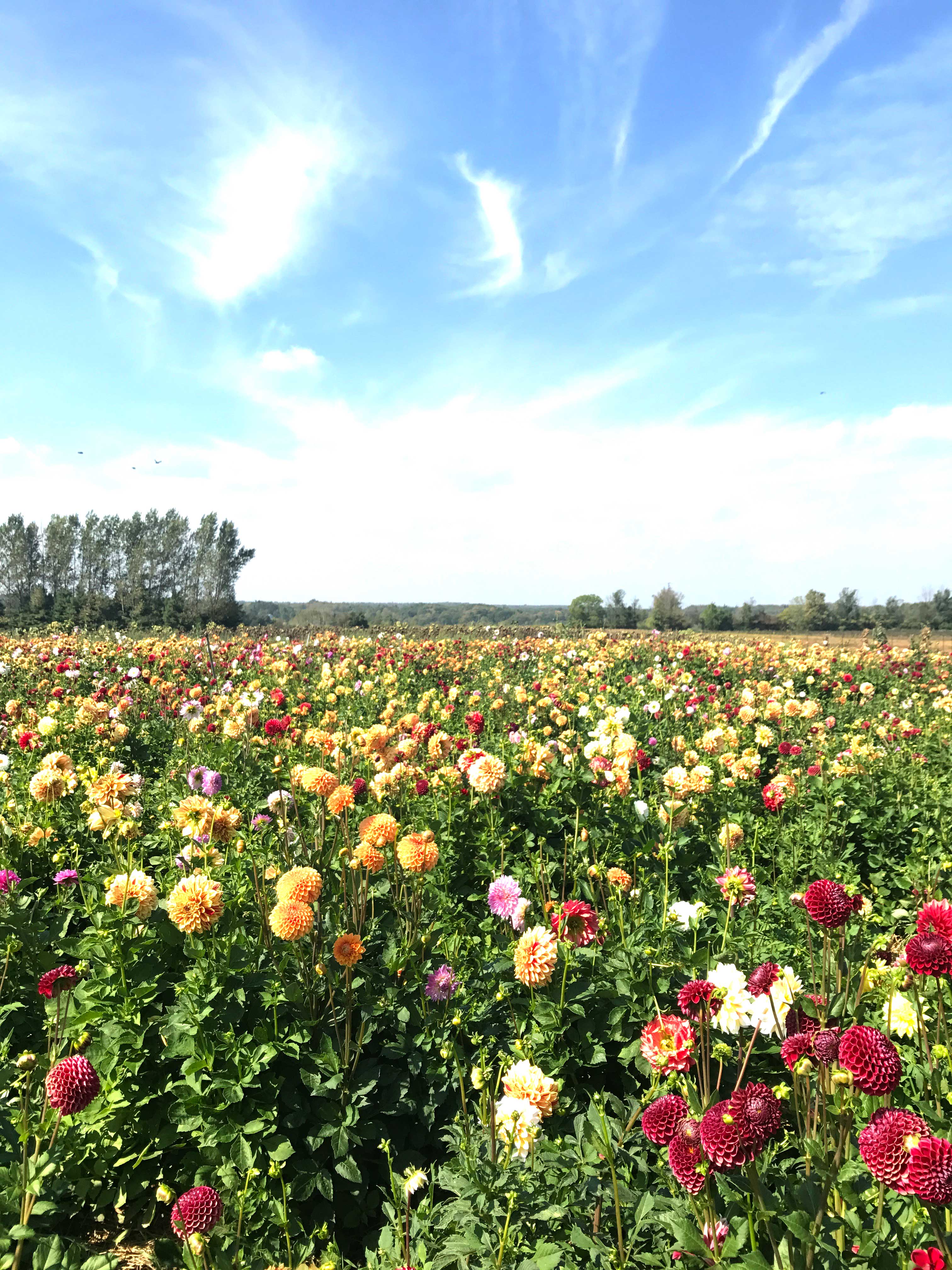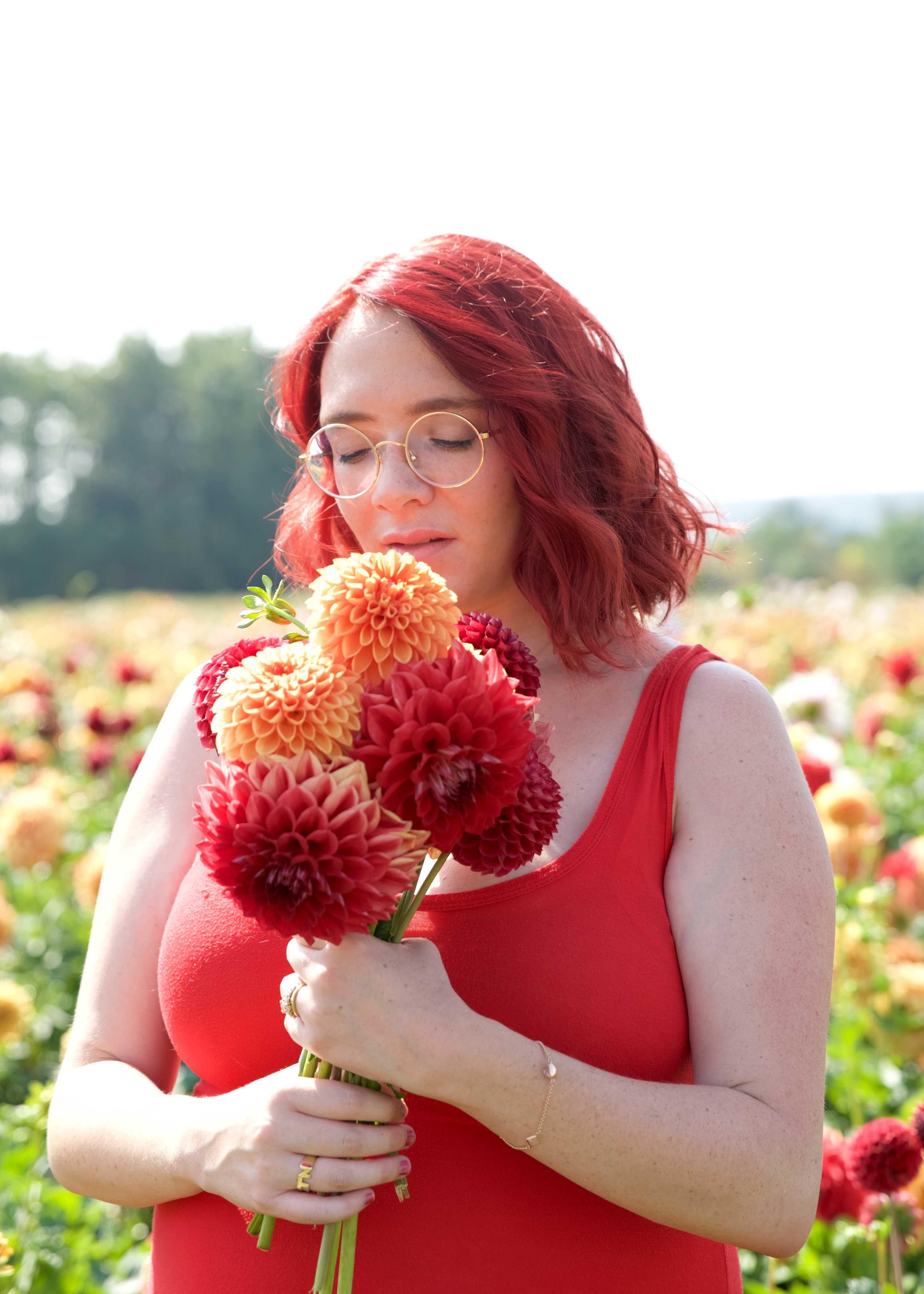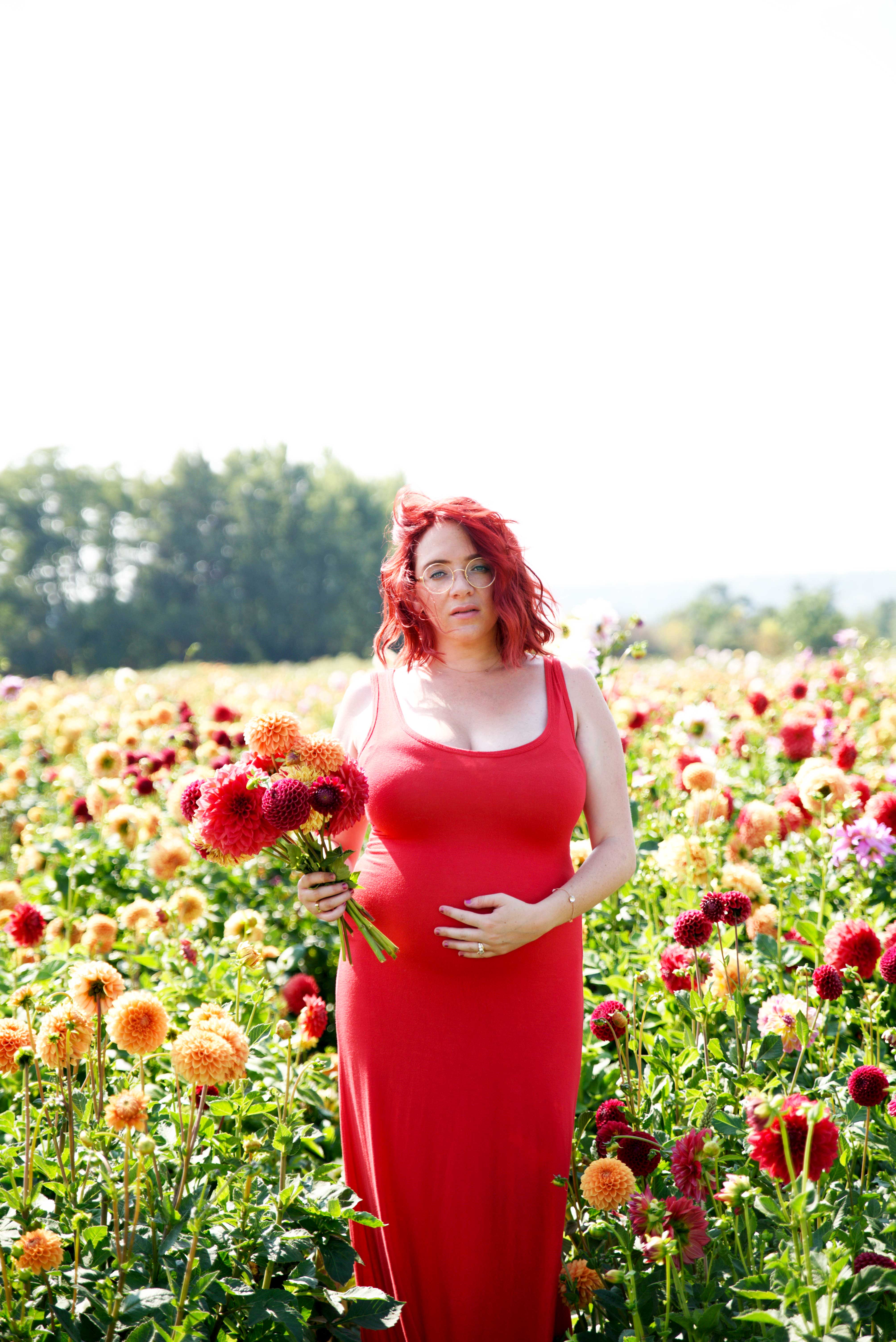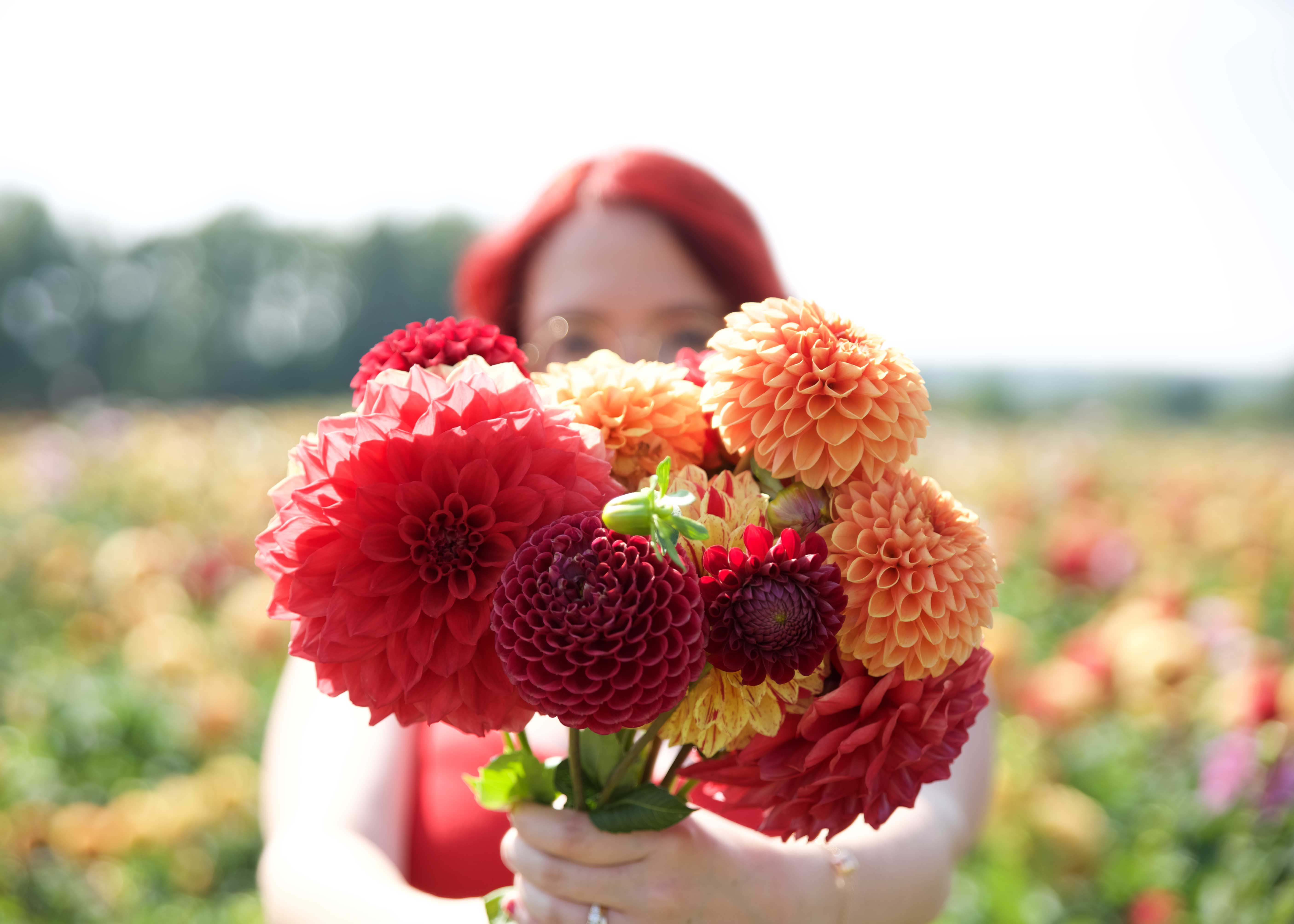 I feel like so many of us will be holding onto every last ounce of beautiful weather we get before the cold fall and what is expecting to be a brutal winter come charging into the city. With how our summer went (if you didn't hear about it), Trevor and I are trying to make up for lost time by enjoying these beautiful early fall days filled with beautiful temperatures and the sun beaming down on us.
Last week, when we had some beautiful and unseasonably warm temperatures we ventured to Andrew's Scenic Acres to pick some of their breathtaking dahlias, fresh corn and some delicious blueberries (which we later baked into a peach and blueberry pie). Upon driving up to the farm, located North-West of Toronto, in Milton I was initially excited for the fresh fruit but once I witnessed their flower fields I could not contain my excitement. I ran towards the gardens and was in complete awe. I spent close to 45 minutes just frolicking in the beautiful field, surrounded by thousands of these blooms, as I picked a beautiful bunch to bring home.
As we approach the Canadian Thanksgiving weekend, Toronto is expecting another burst of warm weather. Do you have any plans for the long weekend?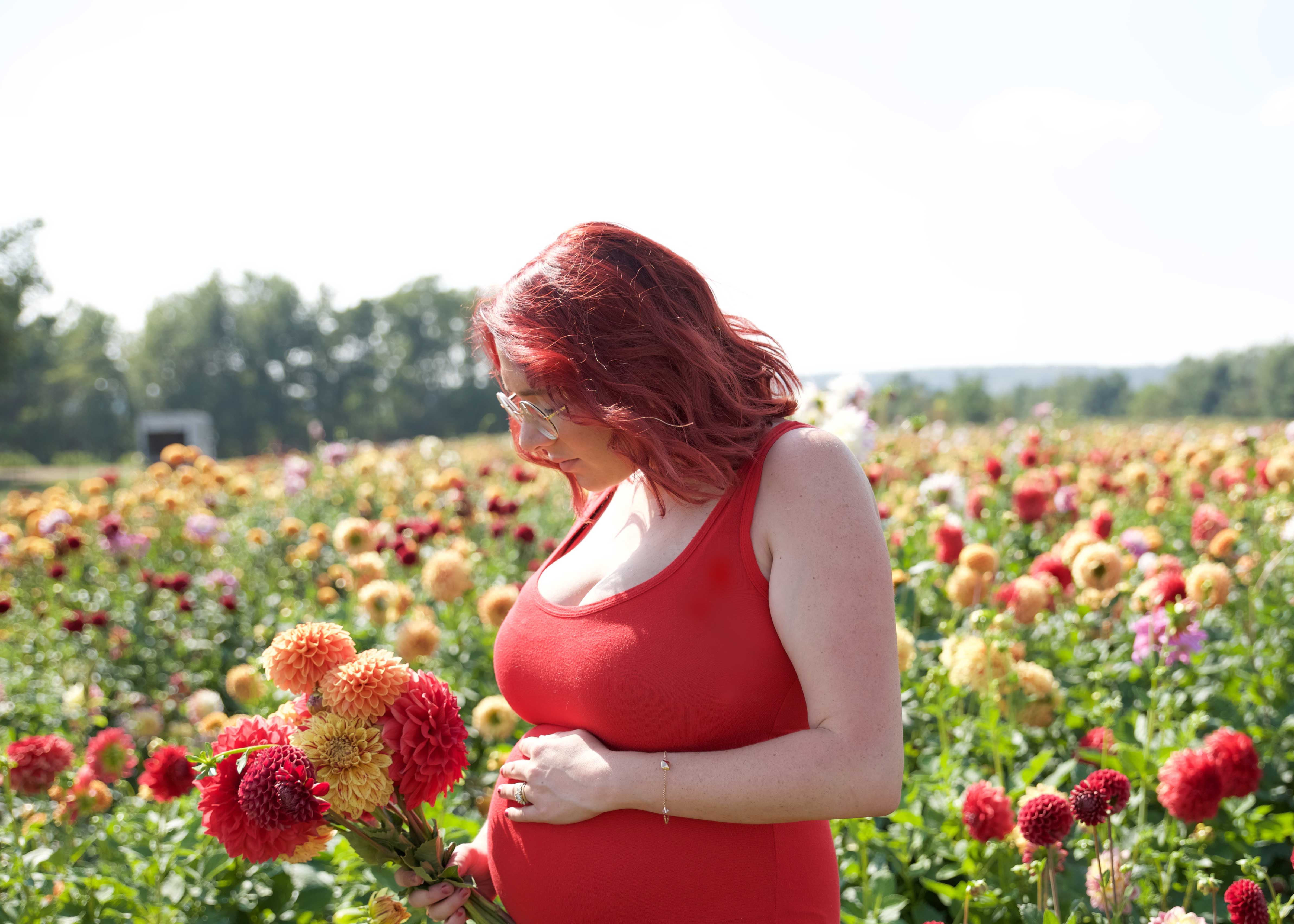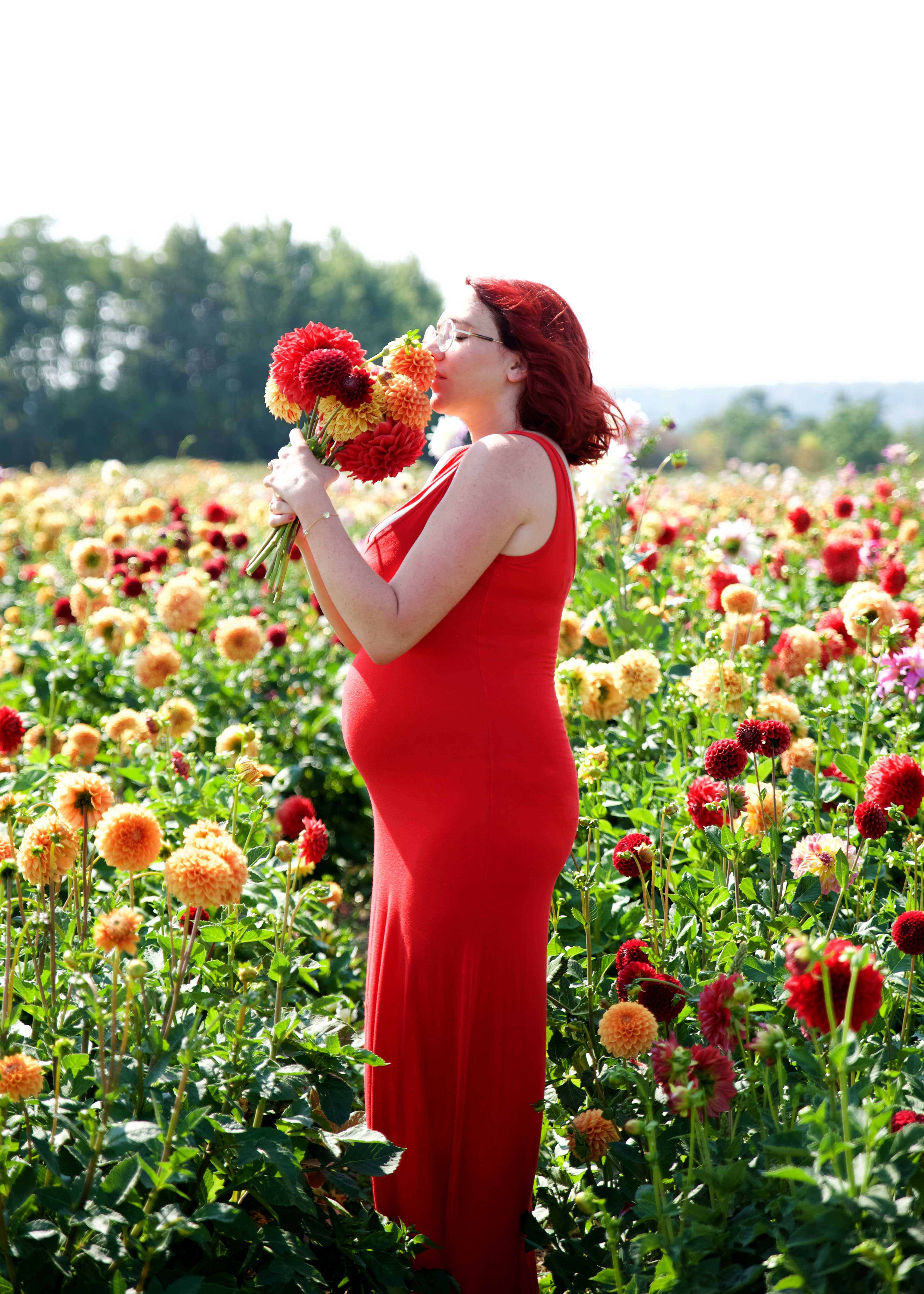 Dress: Mendocino, Glasses: C/O Clearly.ca, Bracelet: C/O Swarovski