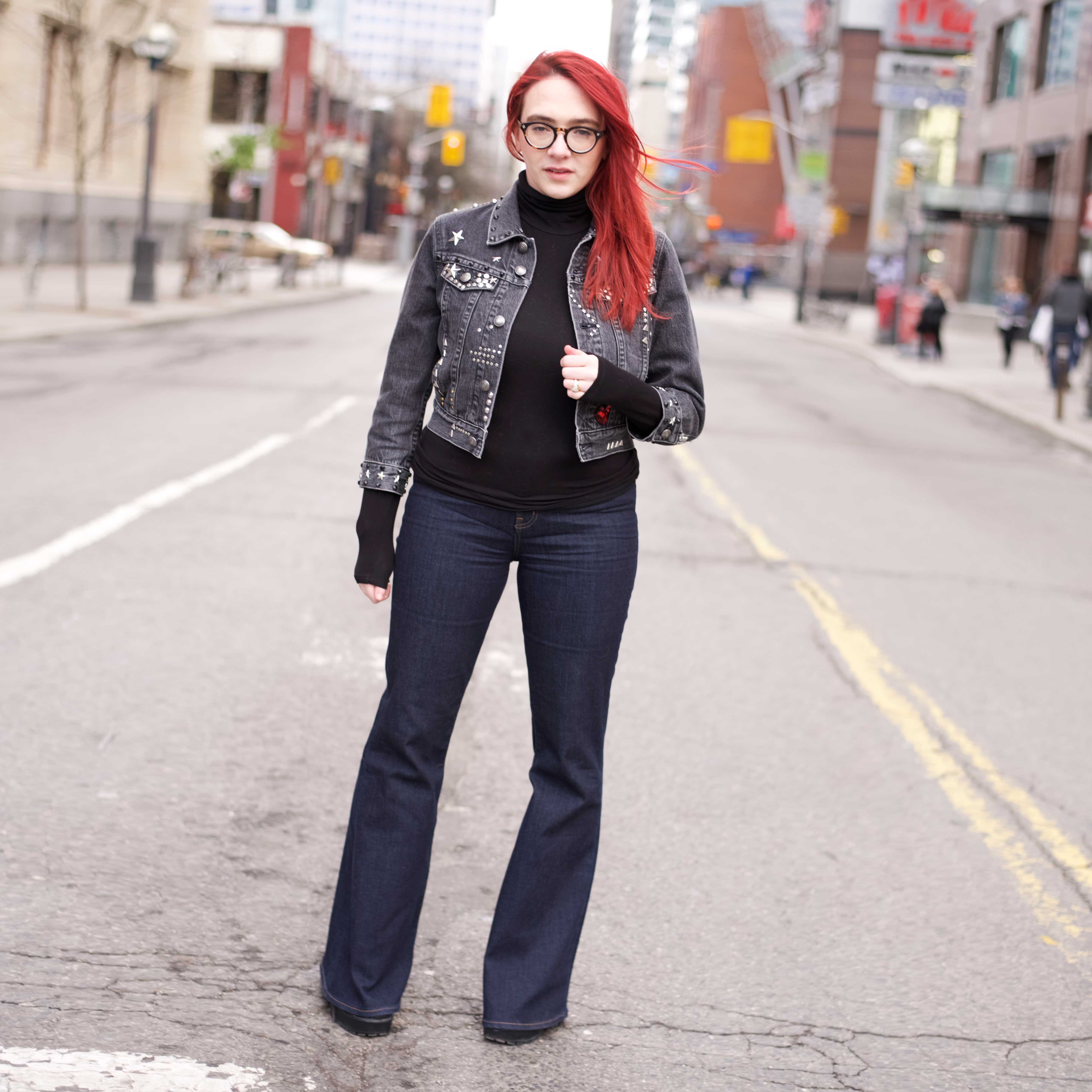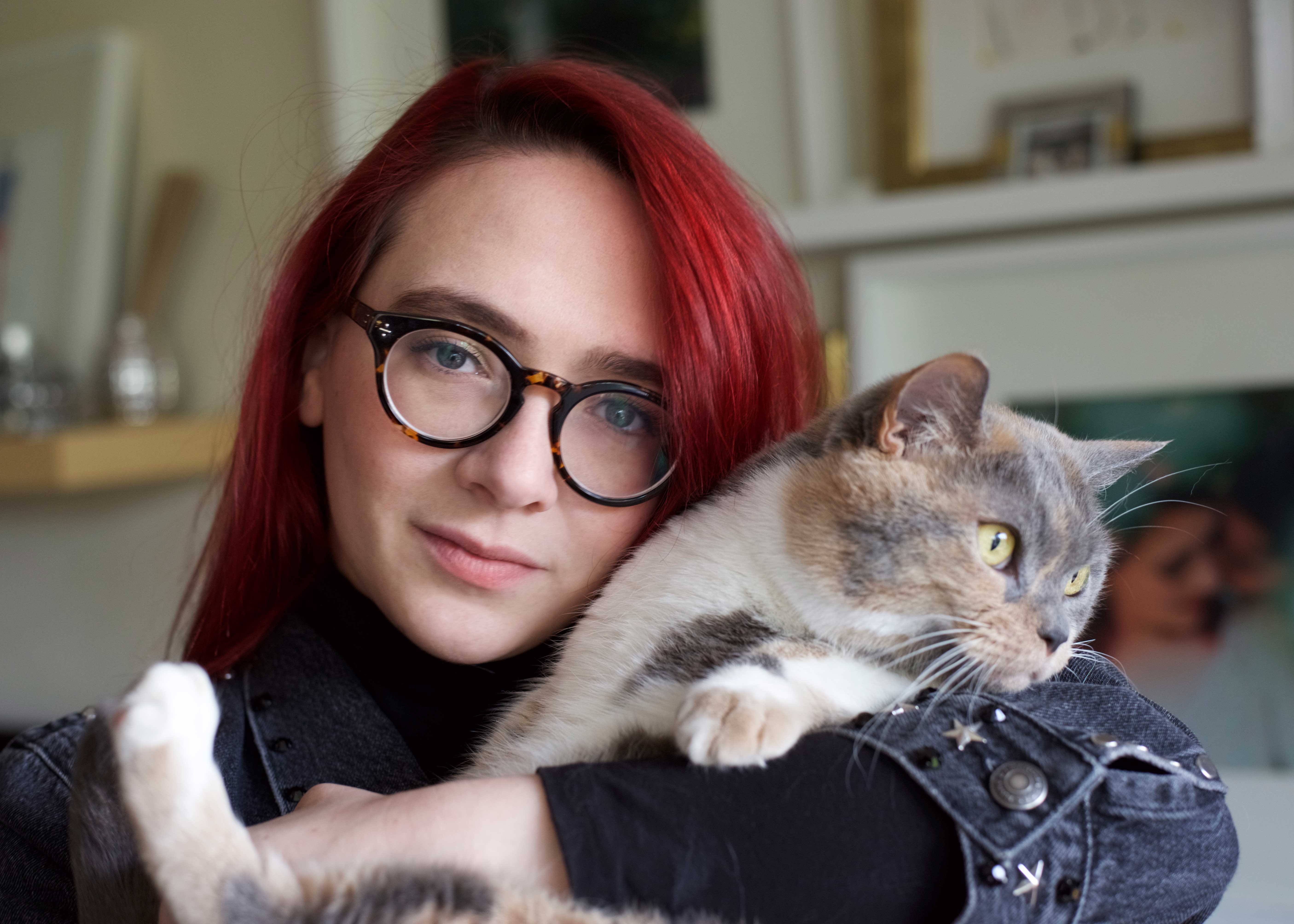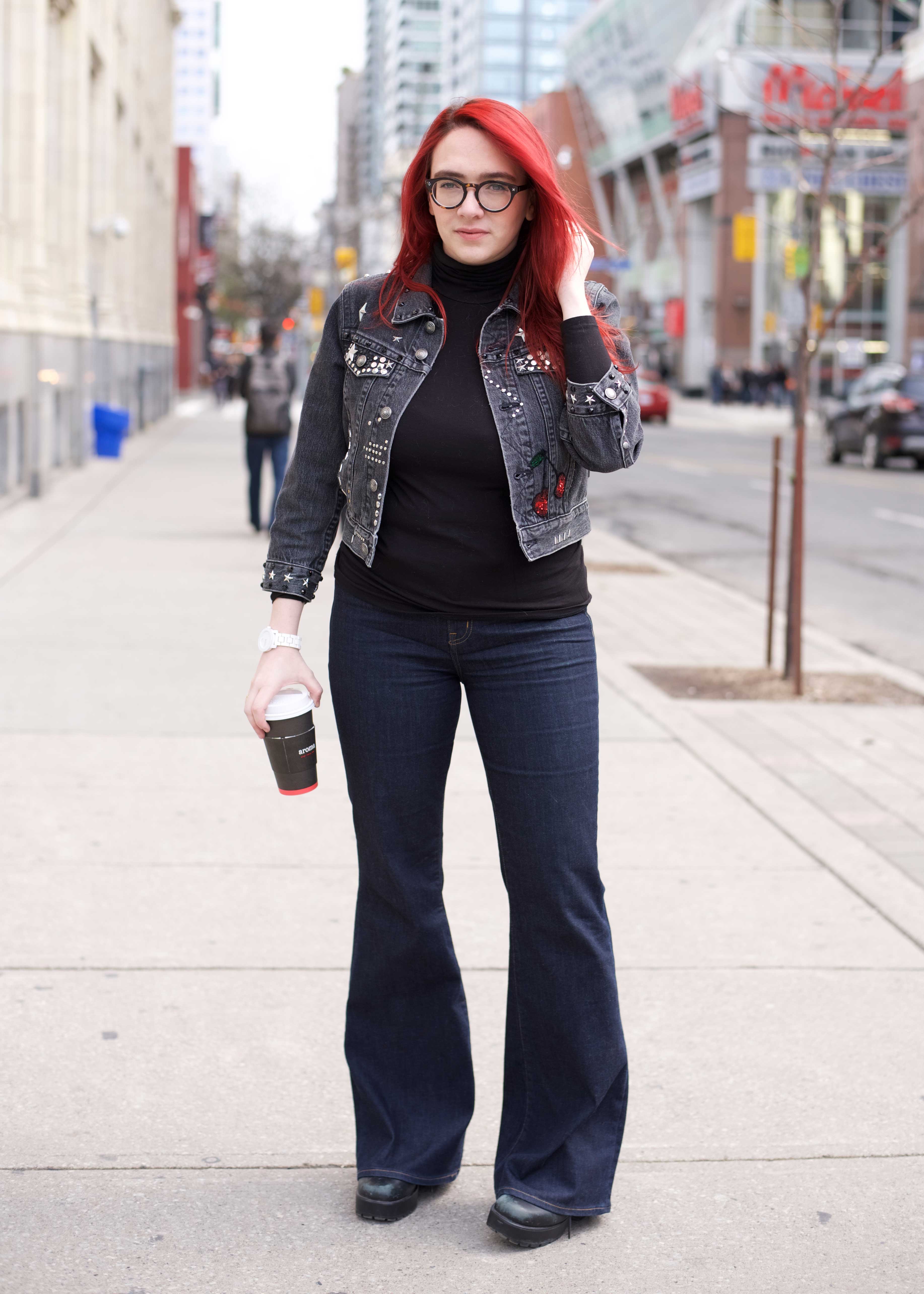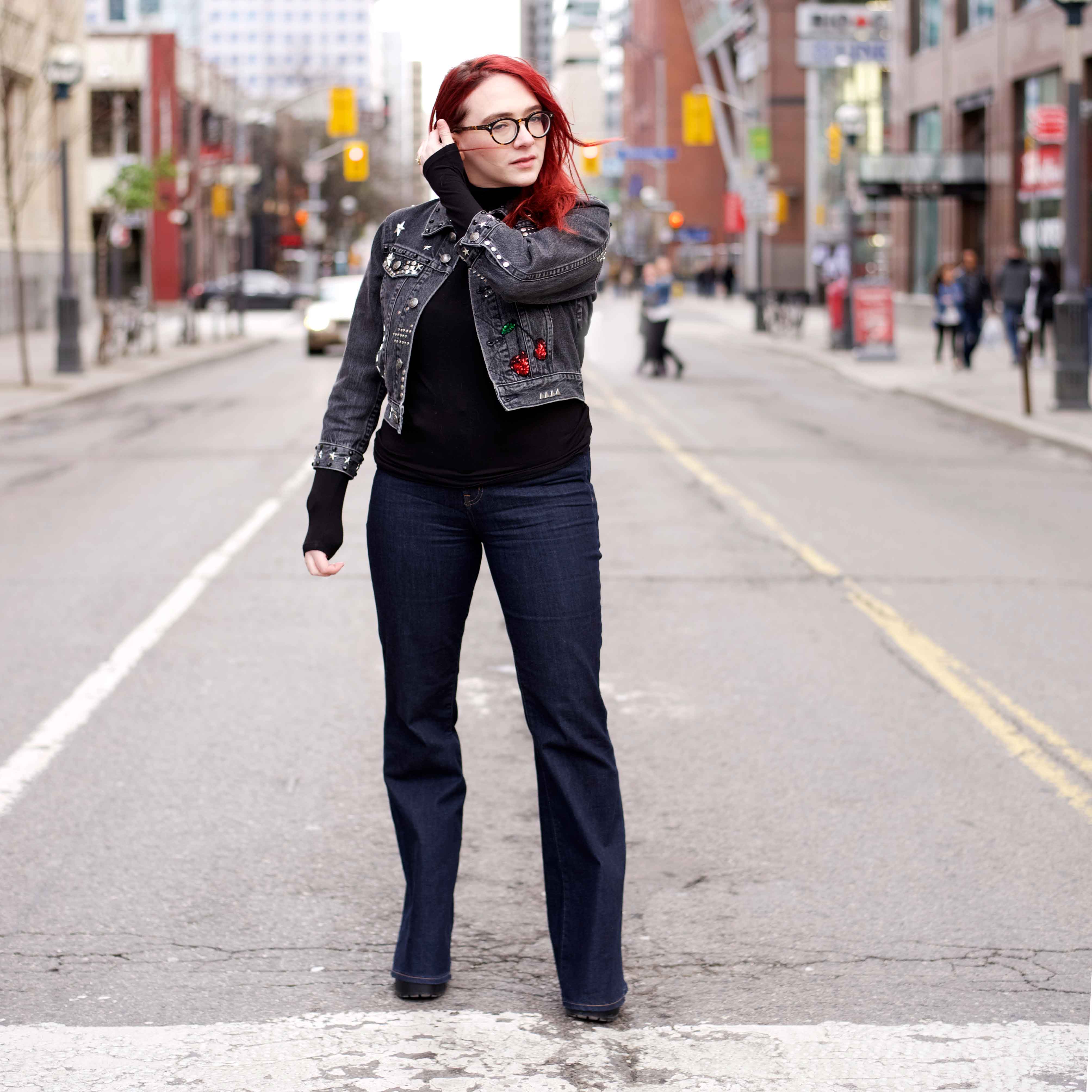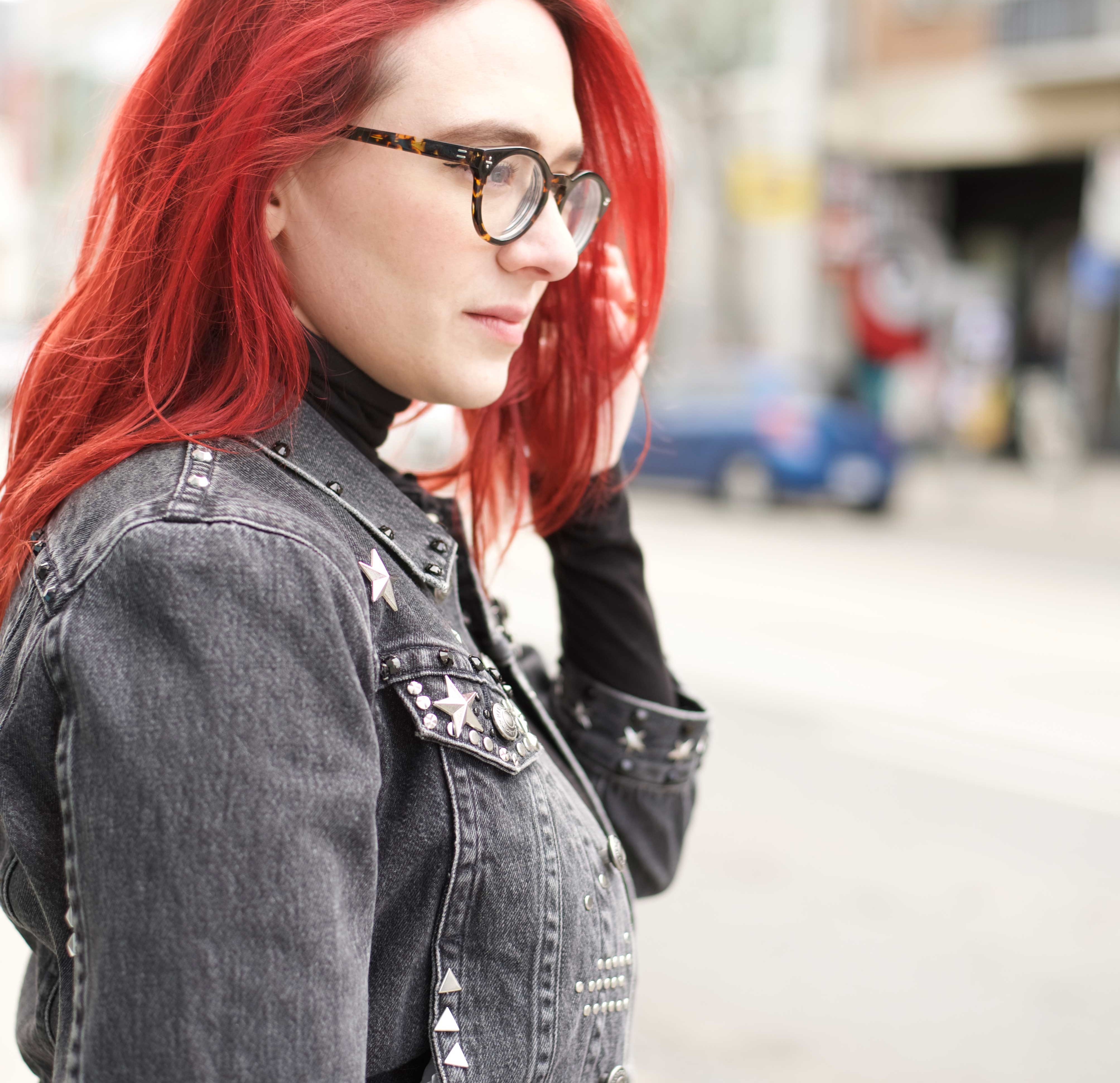 Spring time has got me very confused. There is no real consistency in the weather or when it comes to preparing for spring outfits and outings, the only way to survive is to be ready for everything. On cooler days, like last week when Trevor and I were running around downtown, the temperatures were bouncing around 10 degrees (50 fahrenheit) and depending on where you were and if you were in the sun or not, it was freezing and windy. Armed with a warm drink, and an extra layer, we were ready for anything.
I typically lean towards leather jackets during this season, but since this year's biggest fabric trend is clearly denim, especially raw and embroidered, I've been loving the attention to the versatile staple. My perfect denim coat for 2016 is all about embellishments, and Marc Jacobs nailed it with studs, stars and even a sequins cherry patch. Paired with the must-have cut for denim pants, flares,  I was warm until we approached a terribly windy section of Queen St. where we grabbed another coffee to warm up.
Read the part 1, 2 & 3 of my Coat Confession series.
Coat: Marc Jacobs, Turtleneck: Picadilly, Jeans: Madewell, Platforms: Vagabond, Watch: Movado, Glasses: Derek Cardigans, Phone case: Face
Photography by Trevor Negin