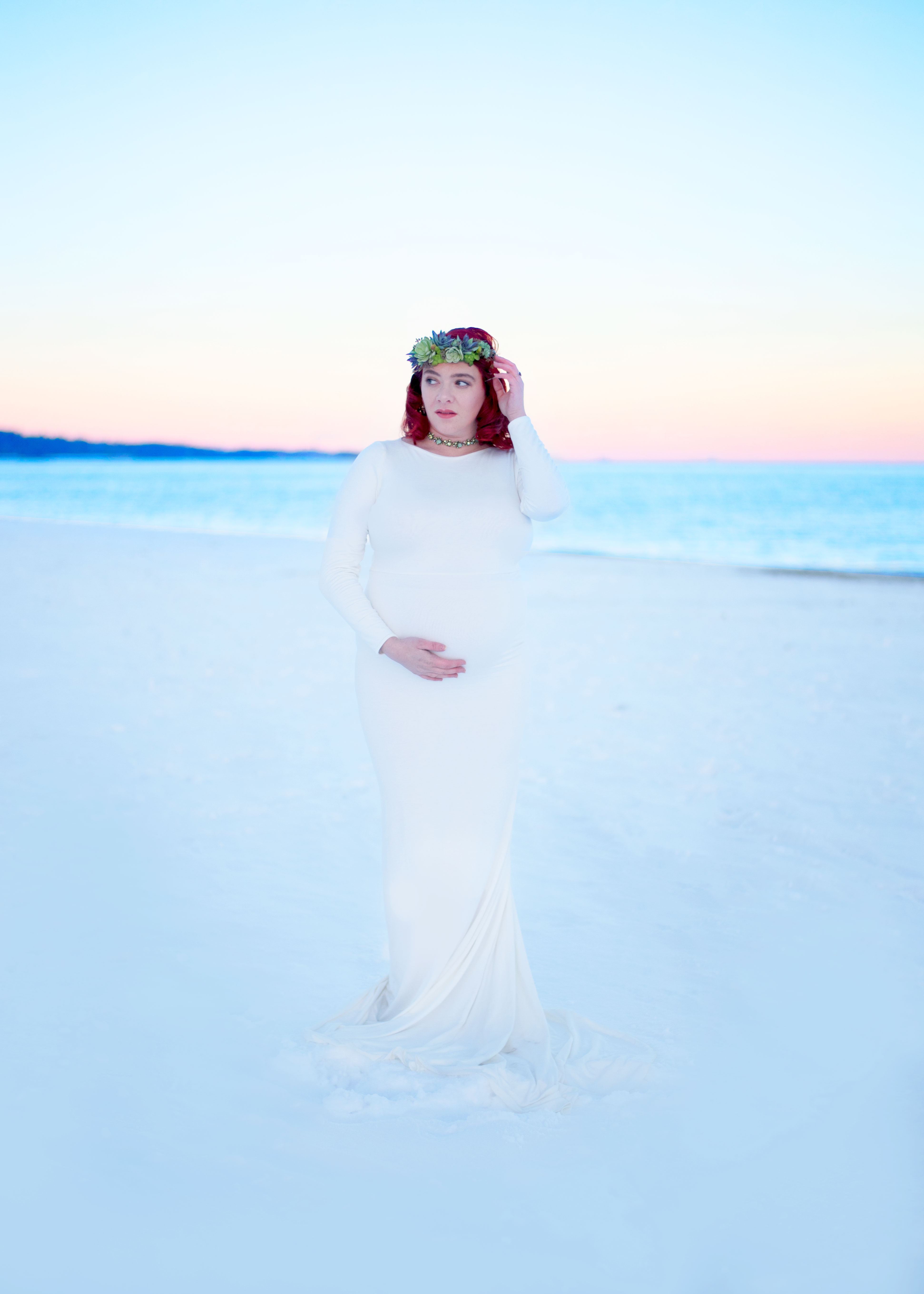 Maternity shoots are a right of passage that I feel that all pregnant women should spend the time and money on.  After everything your body does during these 9 months it's important to embrace and celebrate all the changes by documenting it. Picking an outfit that makes you feel glamorous and comfortable is key to having a successful shoot.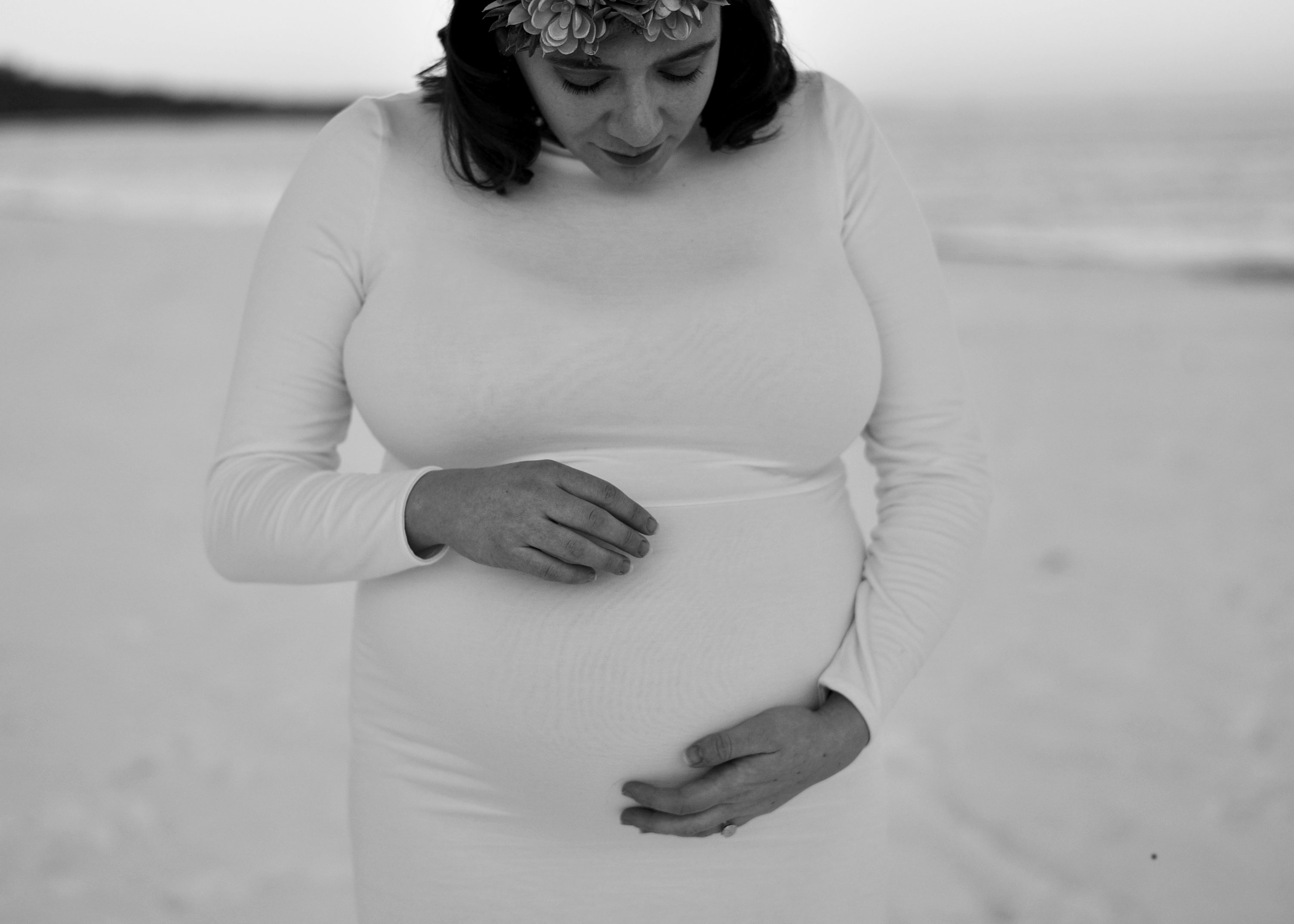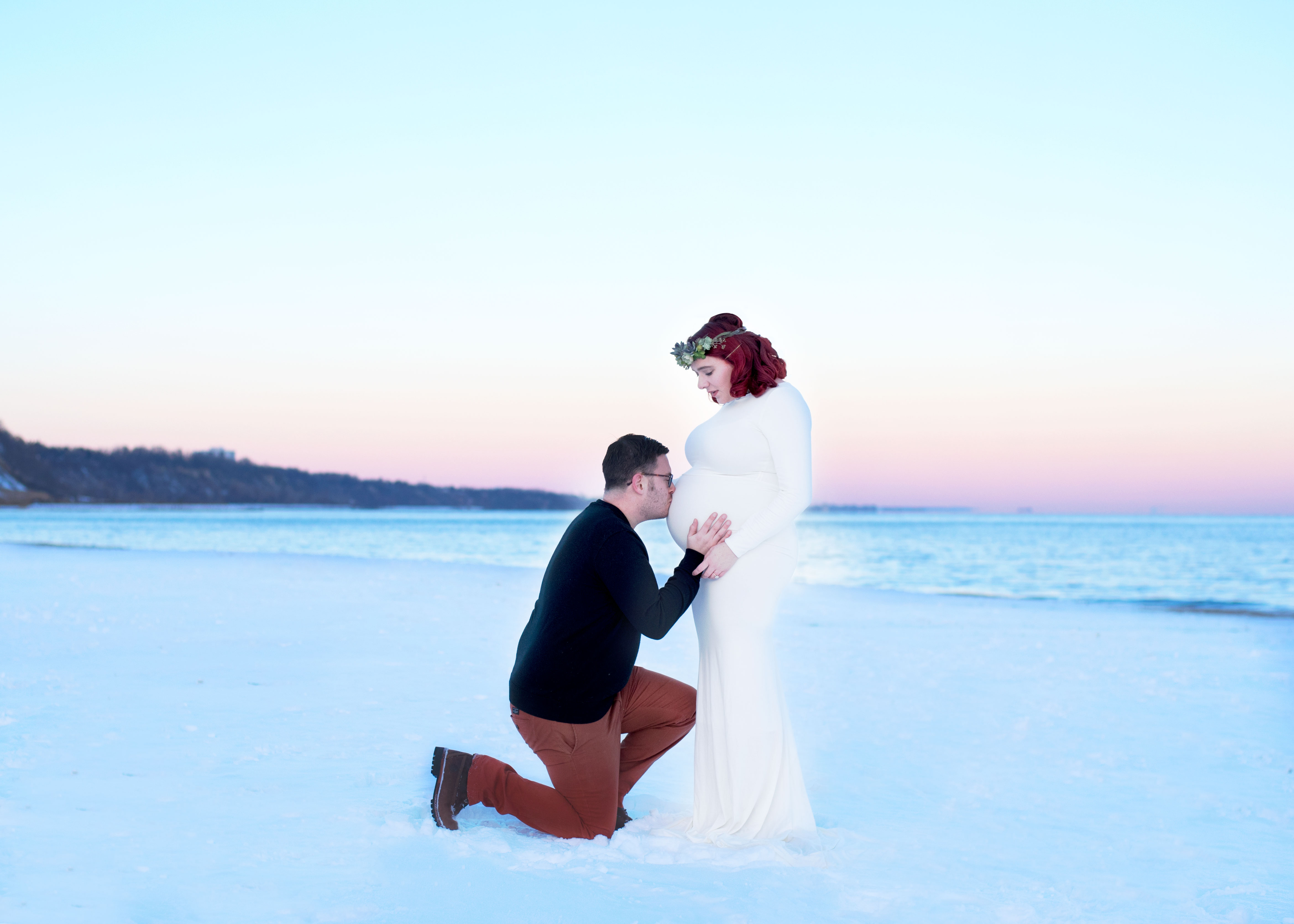 This gown was created by the amazing team at Sew Trendy Accessories, a brand that specializes in handmade maternity gowns, formal gowns, boudoir clothing, gown accessories and newborn outfits ideal for photo shoots. I picked the timeless Krysten gown in white, because I loved the long sleeves and elegance of the cut.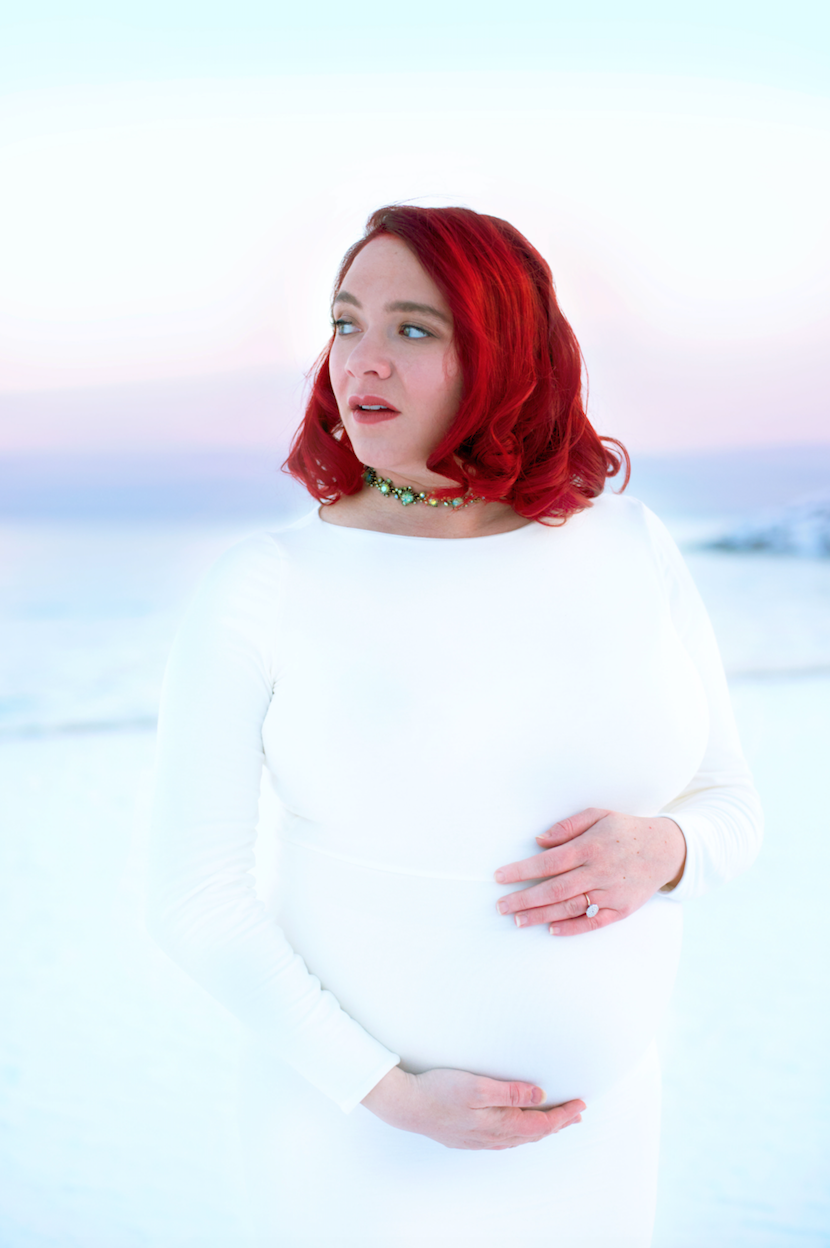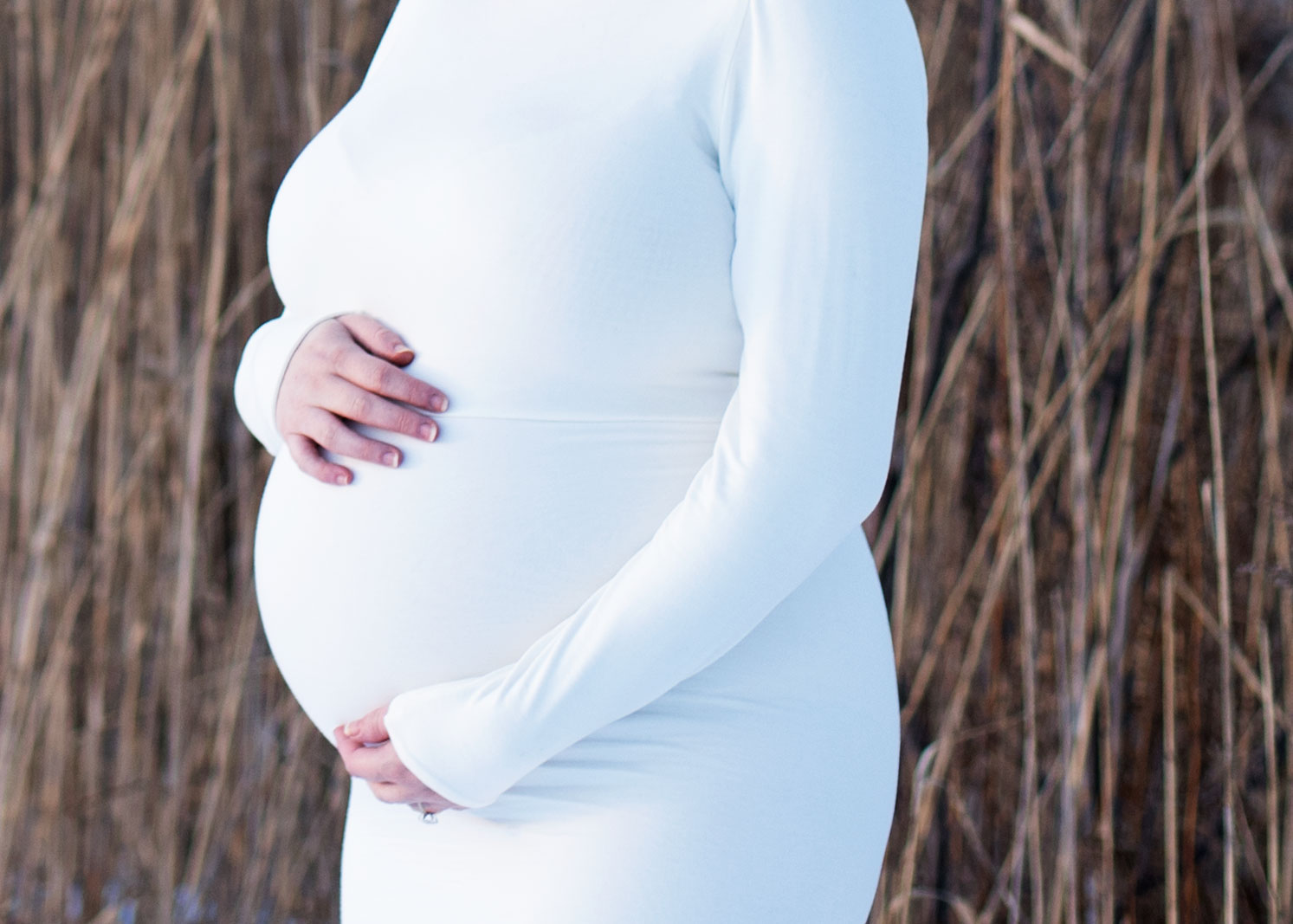 When you order your gown and send in your measurement there are some options you can choose from to customize the dress. I chose the boat neck, rather than a droop back, to ensure I could wear a bra and picked to have a simple train instead of the exaggerated ones. If you are looking for maternity shoot inspiration, check out their Instagram account, as it served as a daily source of the most magical and beautiful images.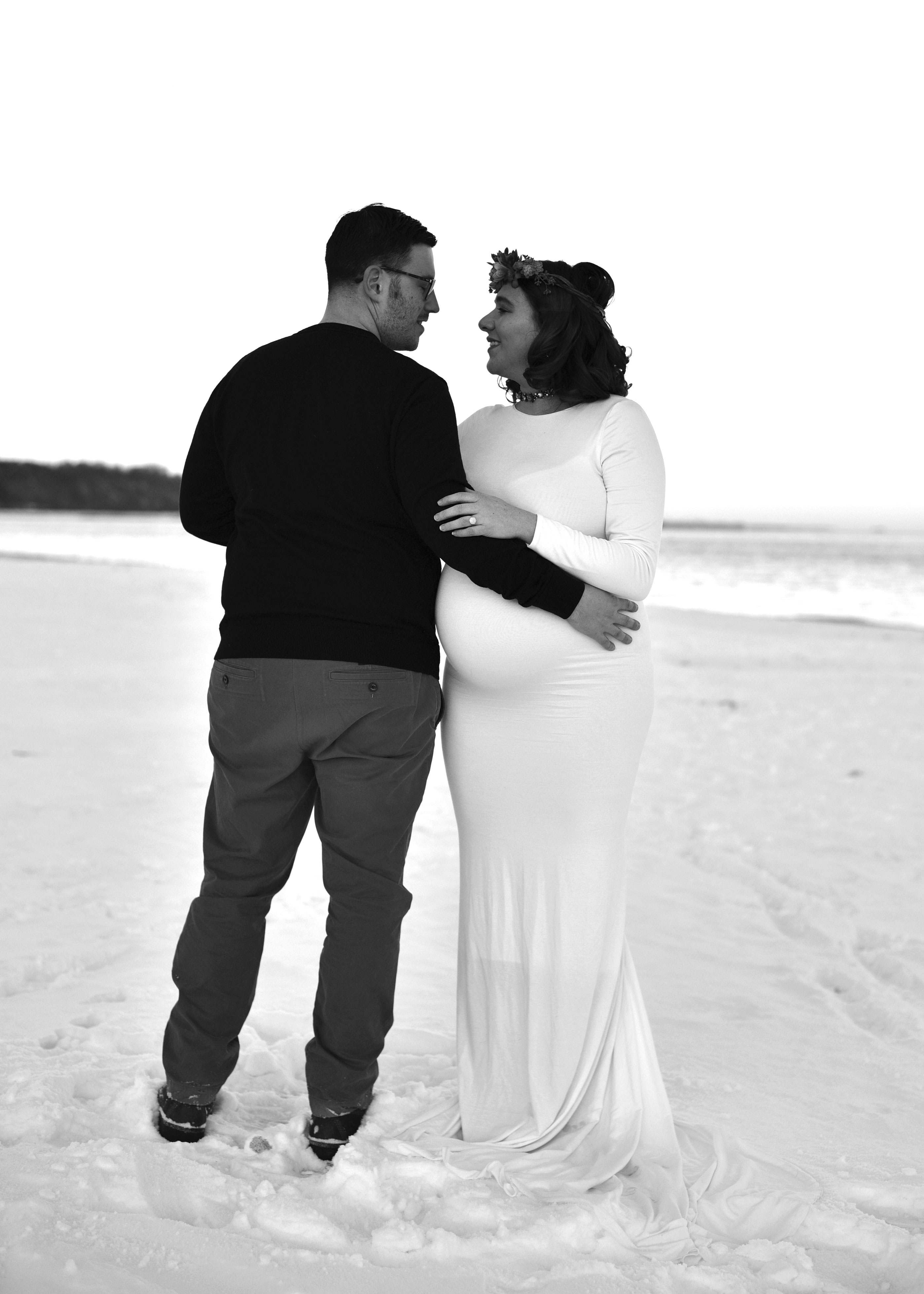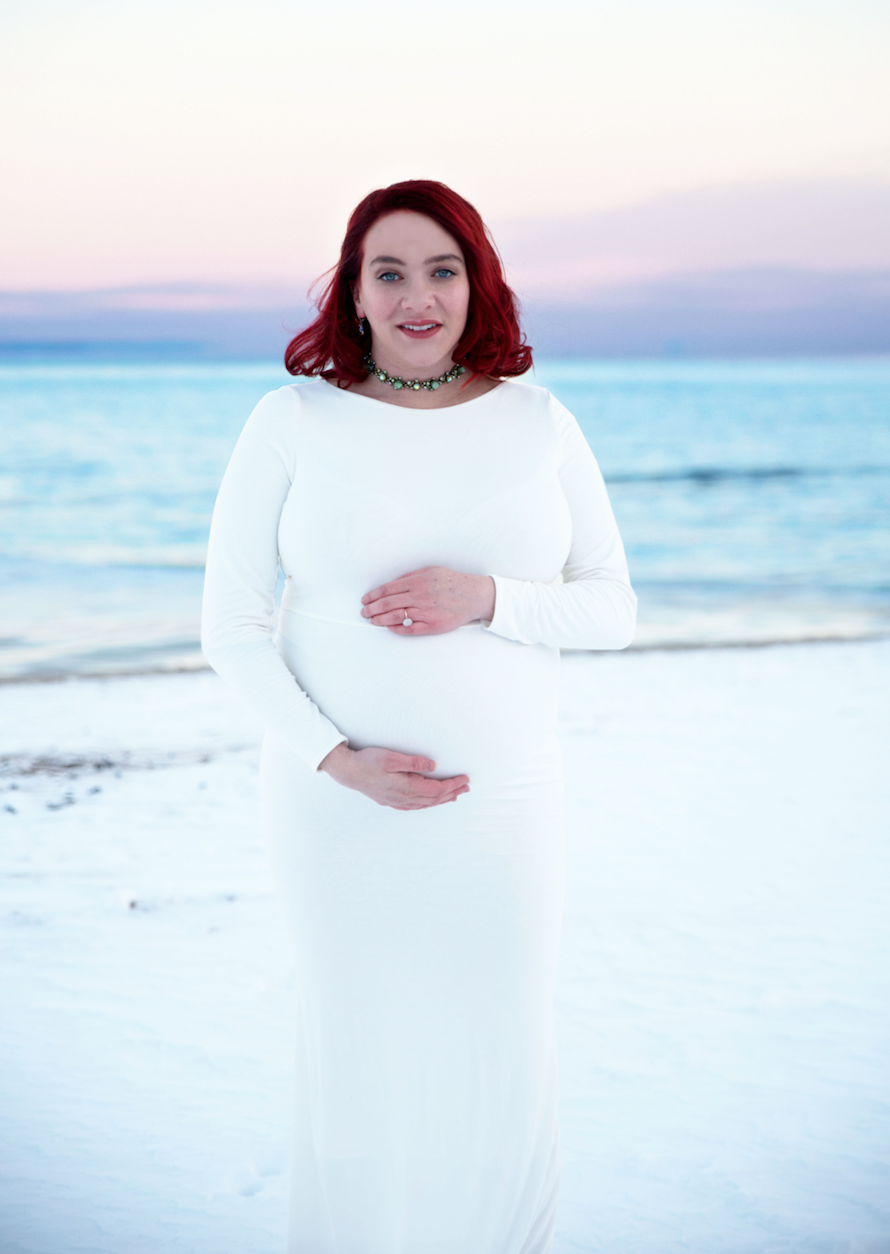 We shot this at 35 weeks pregnant on a freezing cold day at the Scarborough Bluffs. Other outfits that I've shot that could have worked for a maternity shoot are: 1, 2, 3, 4, 5 and one of my favourites 6.
Dress & Headpiece: C/O Sew Trendy Accessories, Jewellery: Vintage