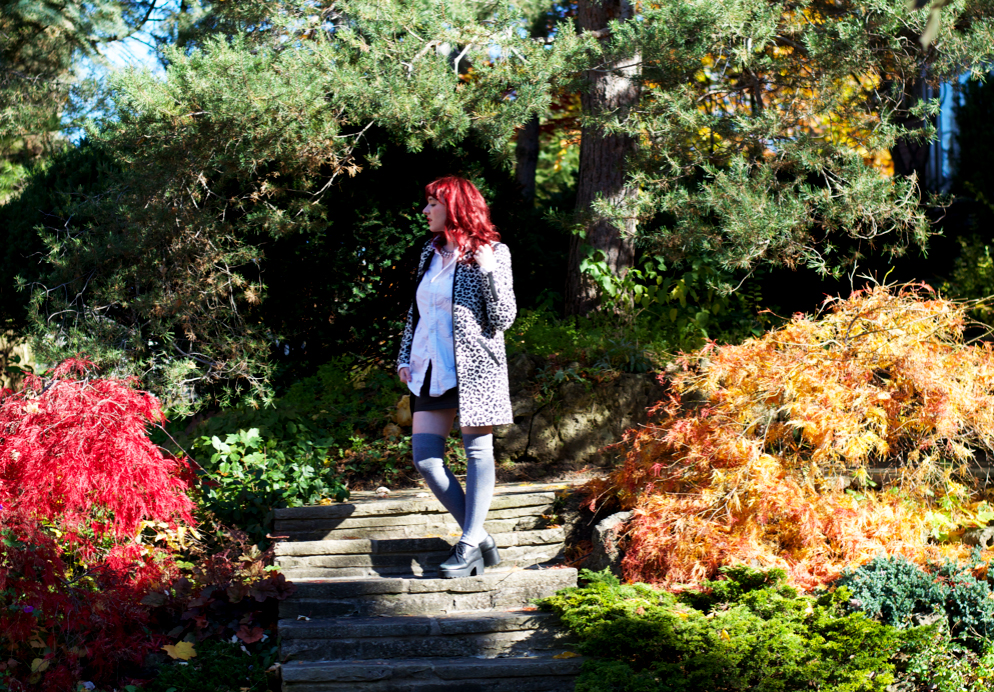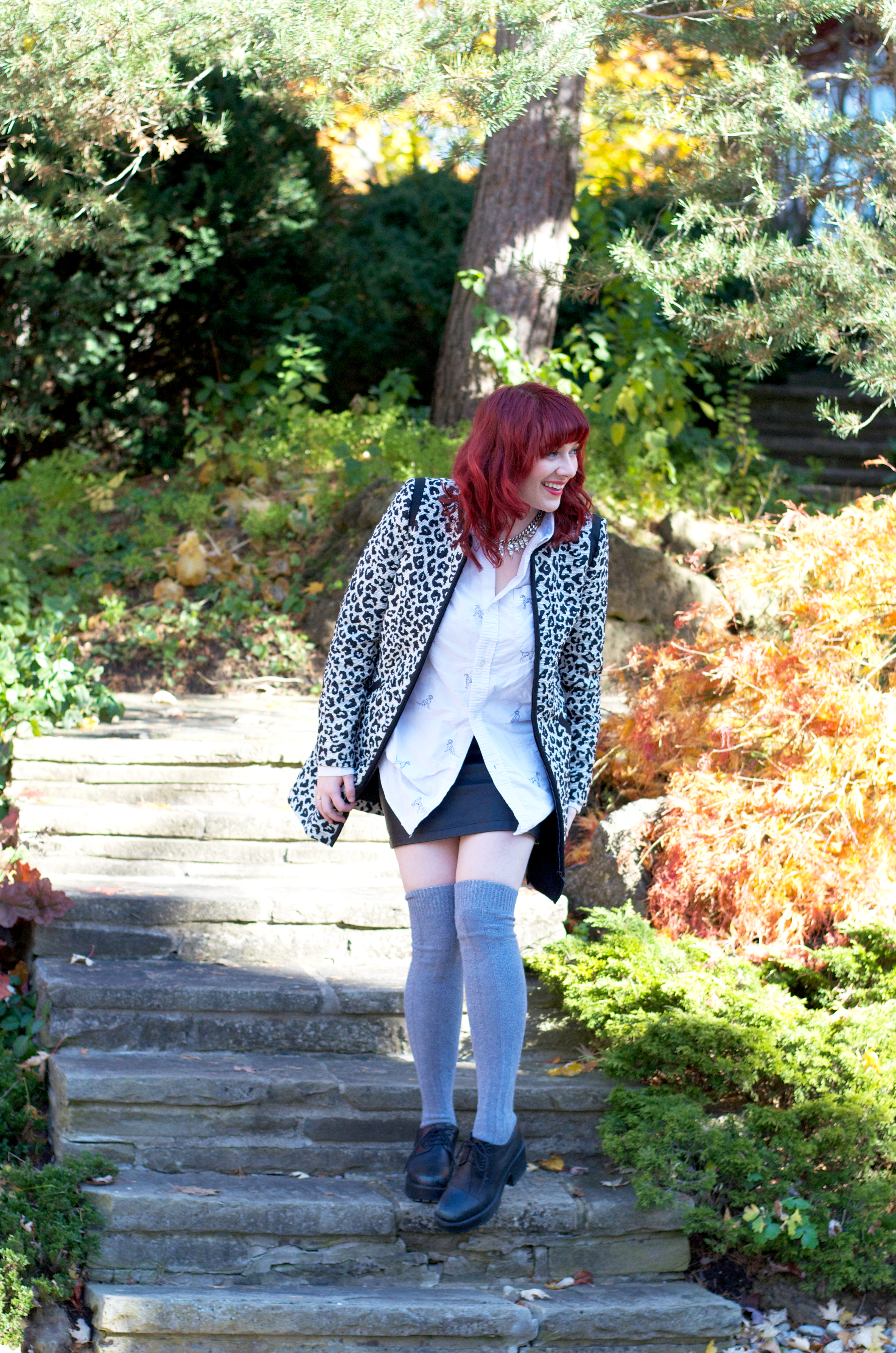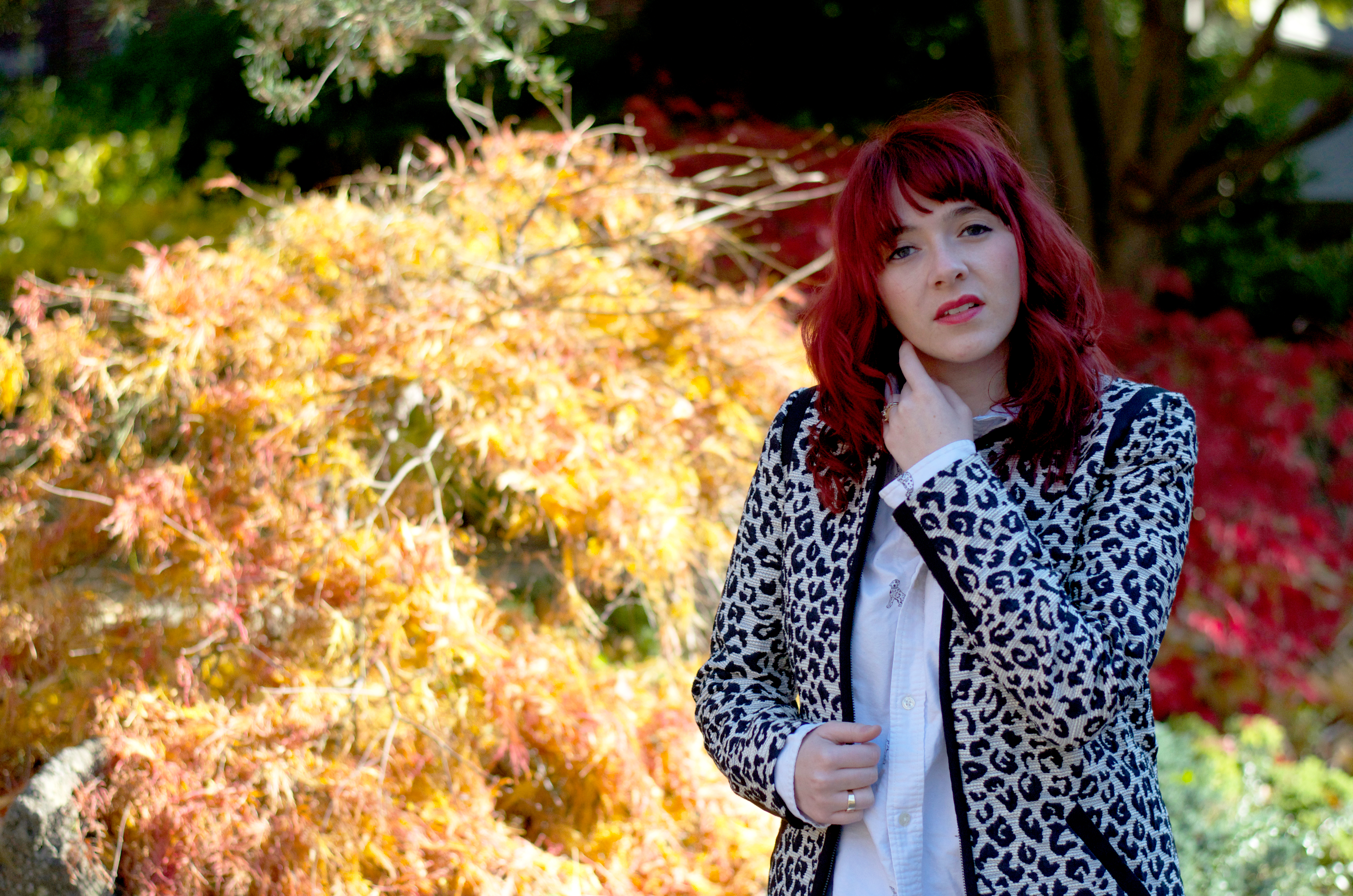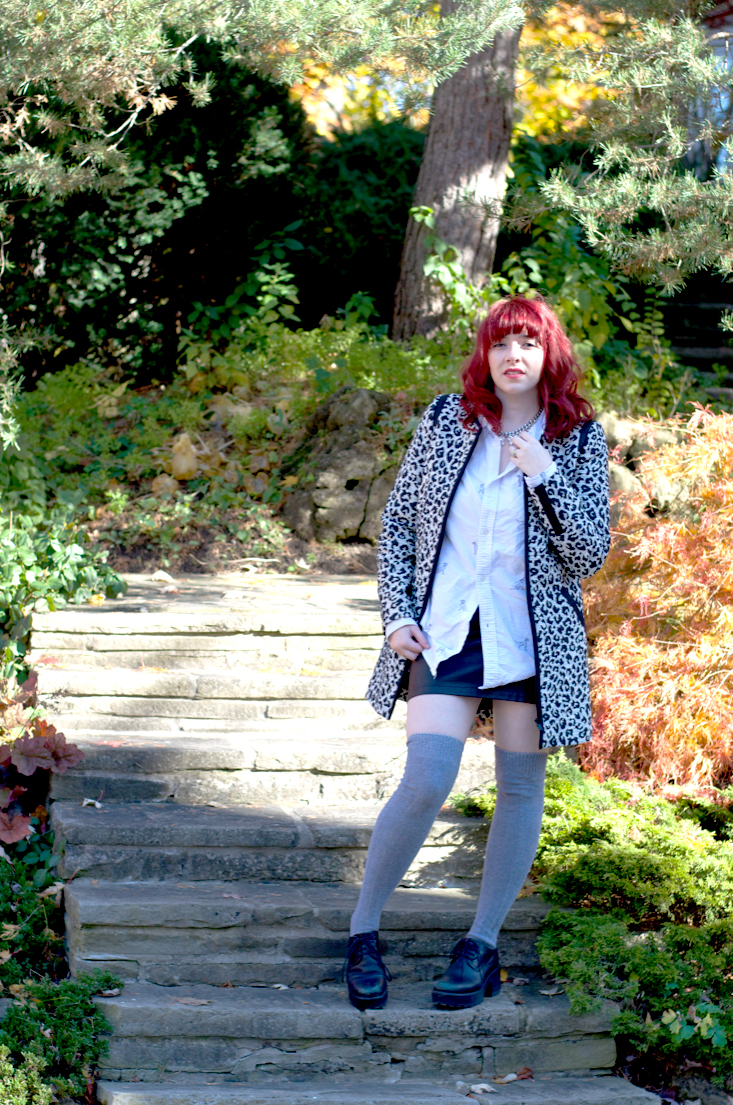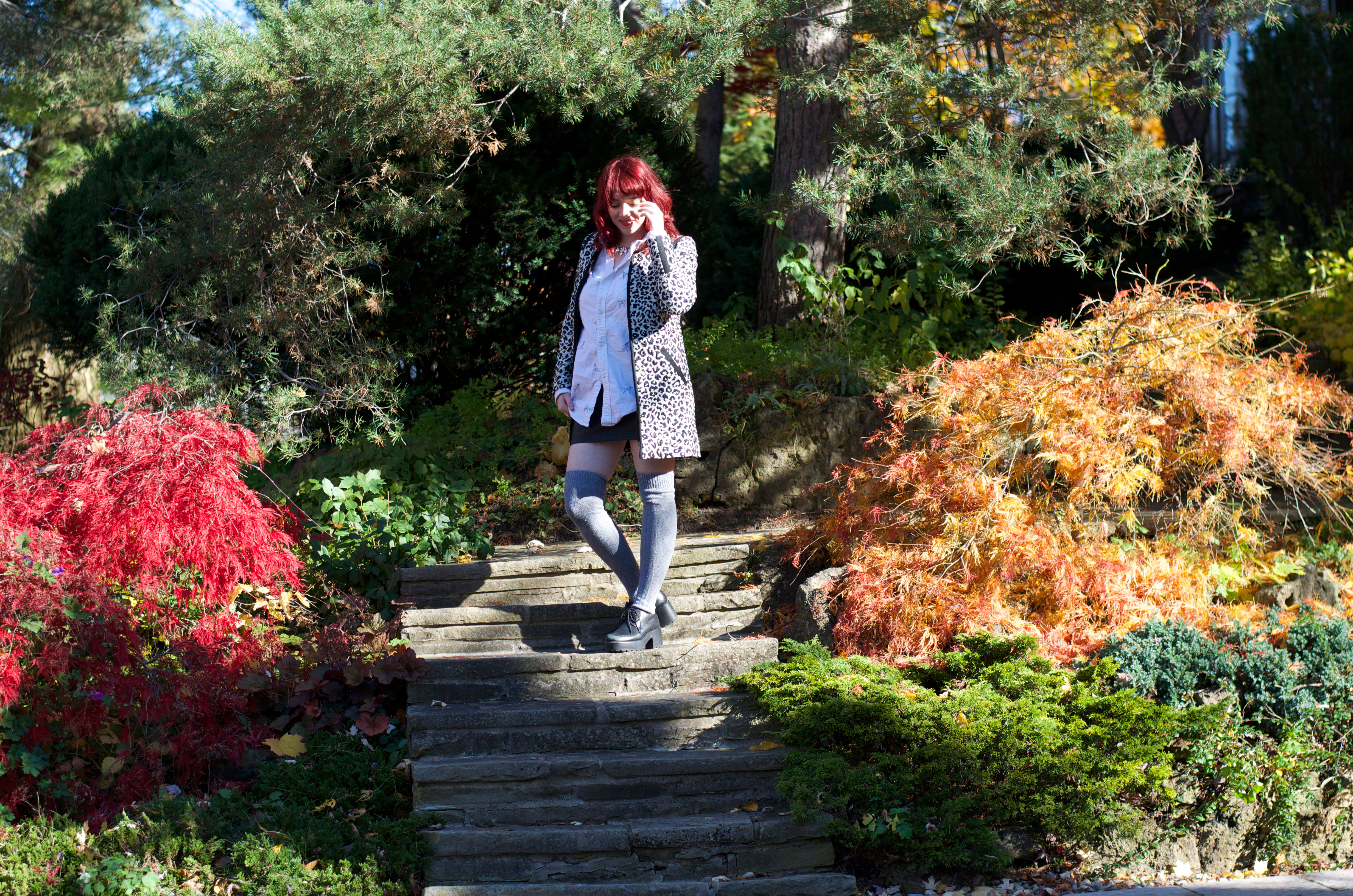 Today marks the first sighting of snow for me, and though it didn't last long, or stay on the ground, the fact that winter is about to hit the city of Toronto, is a frightening thought.
During the winter months, I turn to fashion to keep moods cheerful, both mine and my peers. Sometimes a playful print or bright colour can do magic to change someone's perspective on an entire day. Animal prints are always on trend, so recently I stole my husband's dress shirt on an extremely stressful day, which is covered in simple illustrations of Dalmatians. The playful print was the perfect comic relief to what could have been a long and daunting day.
Do you have any prints or colours that you wear to lift your spirits?
Photography by Trevor Negin
coat: Comptoir Des Cotonniers, shirt: Hawkings McGill, skirt: Forever 21, thigh-high socks: gift, platforms: Vagabond, necklace: Fallon Jewellery