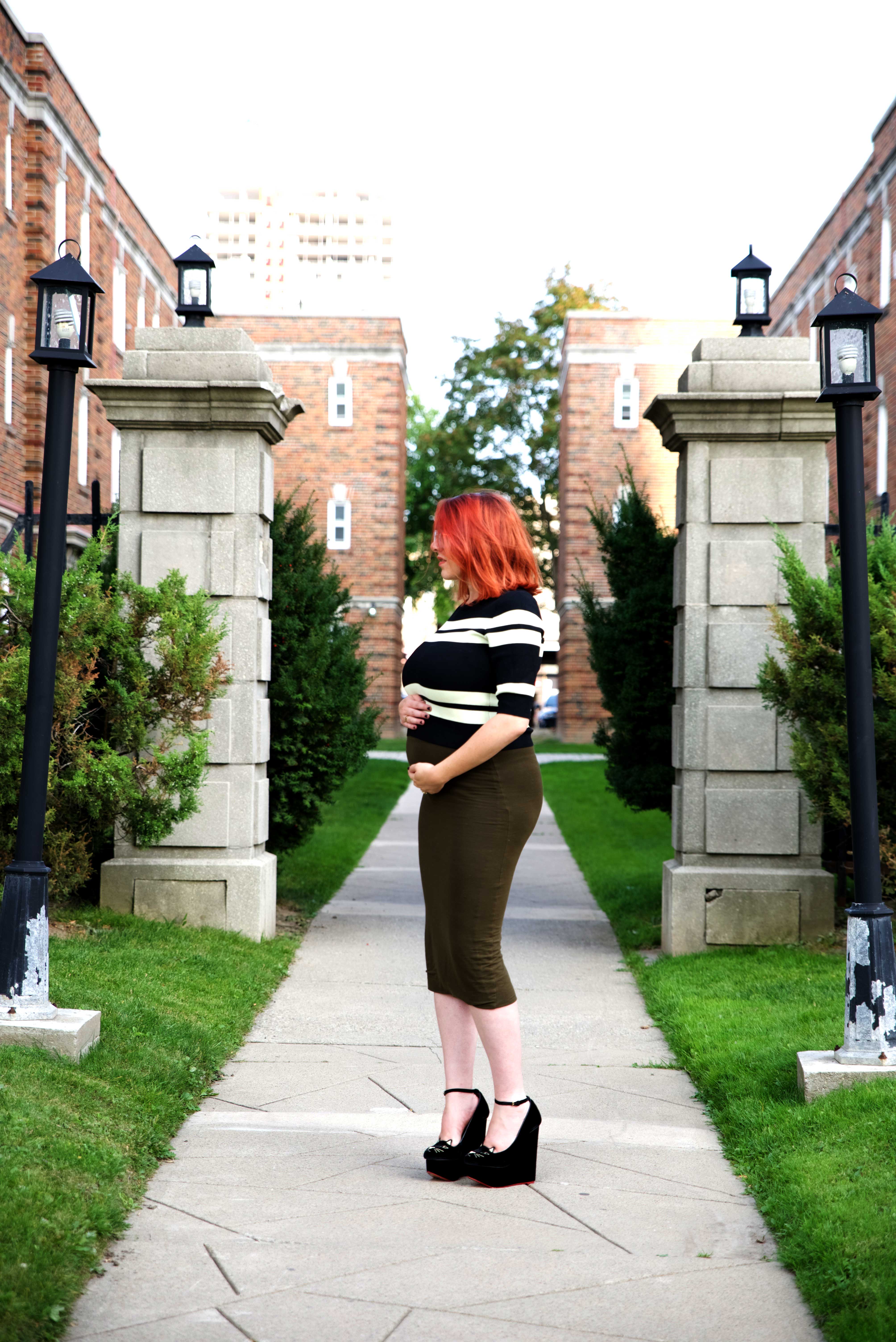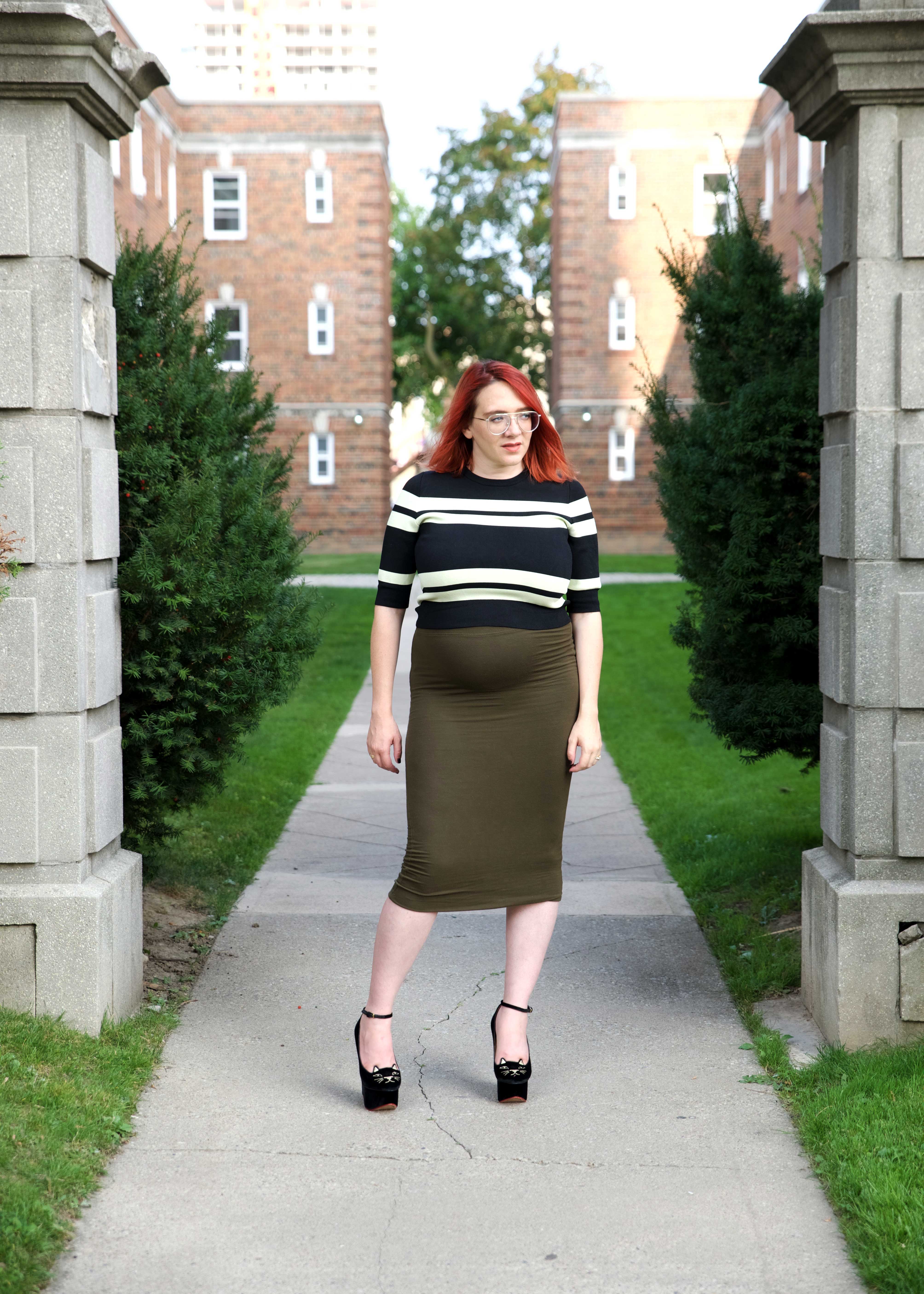 So growing a human inside you may be considered one of the most beautiful and natural things that you can do as a women (if you so choose), but it definitely comes with a fair bit of discomfort. And I have gotten a decent mix of the common and not-so-common problems. From the obvious first trimester nausea and daily vomiting, to the unheard of pregnancy-induced carpal tunnel syndrome, that has developed this week out of nowhere. Let me tell you, it's been a fun few months.
When your body feels like it's out of control, it's hard to feel like yourself. You spend so much time trying to "feel better" that you no longer are doing things that feel natural for you. I found myself living in sweats and barely leaving the house, and if I did, I rarely bothered to do my hair or makeup. Definitely a different version of Barbara.
But on the days that I did decided do my typical routine, I felt better and more normal, and it dawned on me that even though I feel discomfort, I can still try to pull myself together. I've always had the mentality that on the darkest days to wear the brightest colours, in order to cheer myself (and others) up and I had stopped doing the common sense things that have brought me joy for all these years.
So here I am, 22 weeks pregnant, in 6 inch platforms, cute glasses and a crop top, and finally feeling like myself.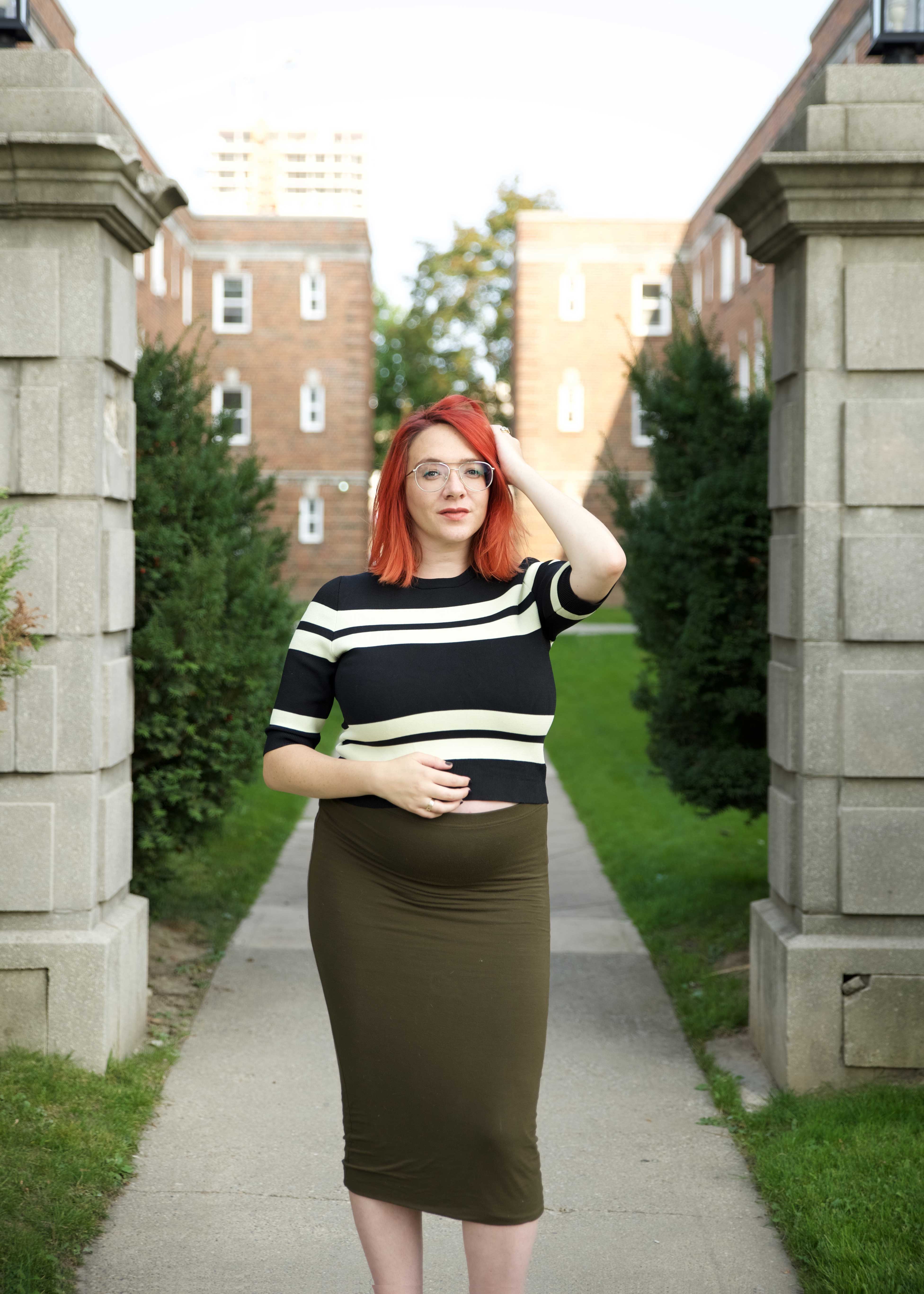 Top: A.L.C, Skirt: Topshop Canada, Frames: Joseph Marc C/O Clearly.ca, Shoes: Charlotte Olympia
See more of my style the bump posts here: 1, 2, and 3