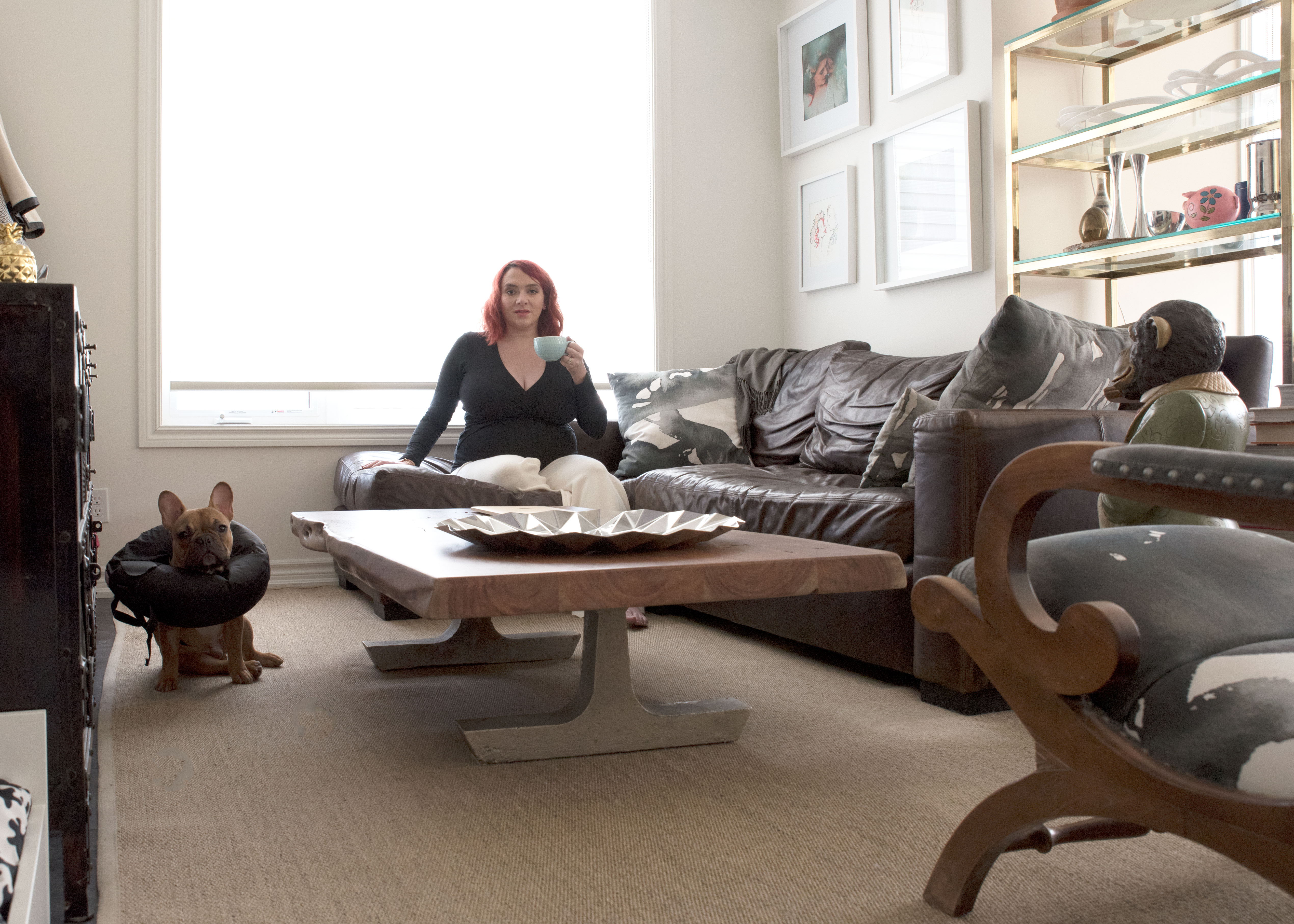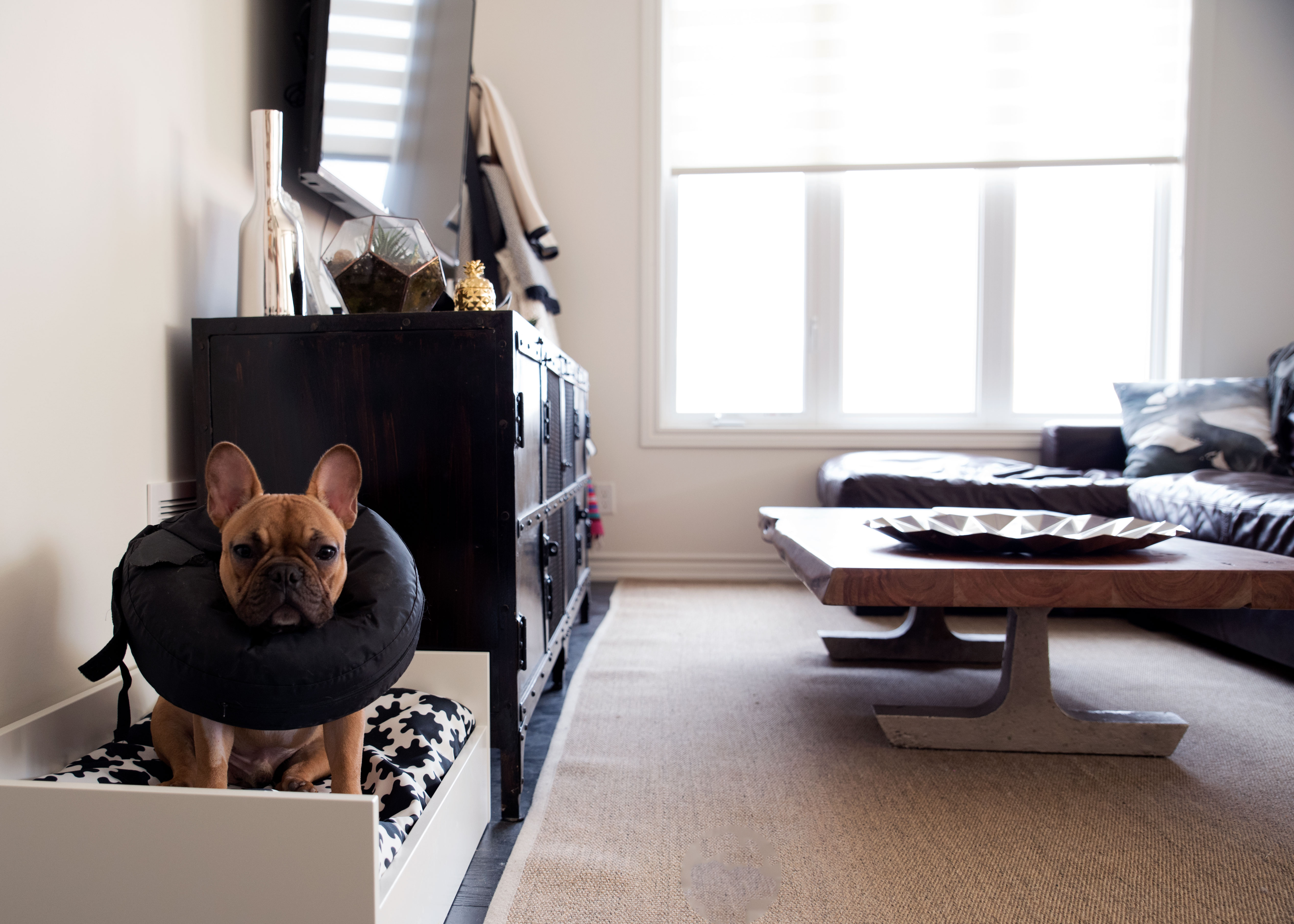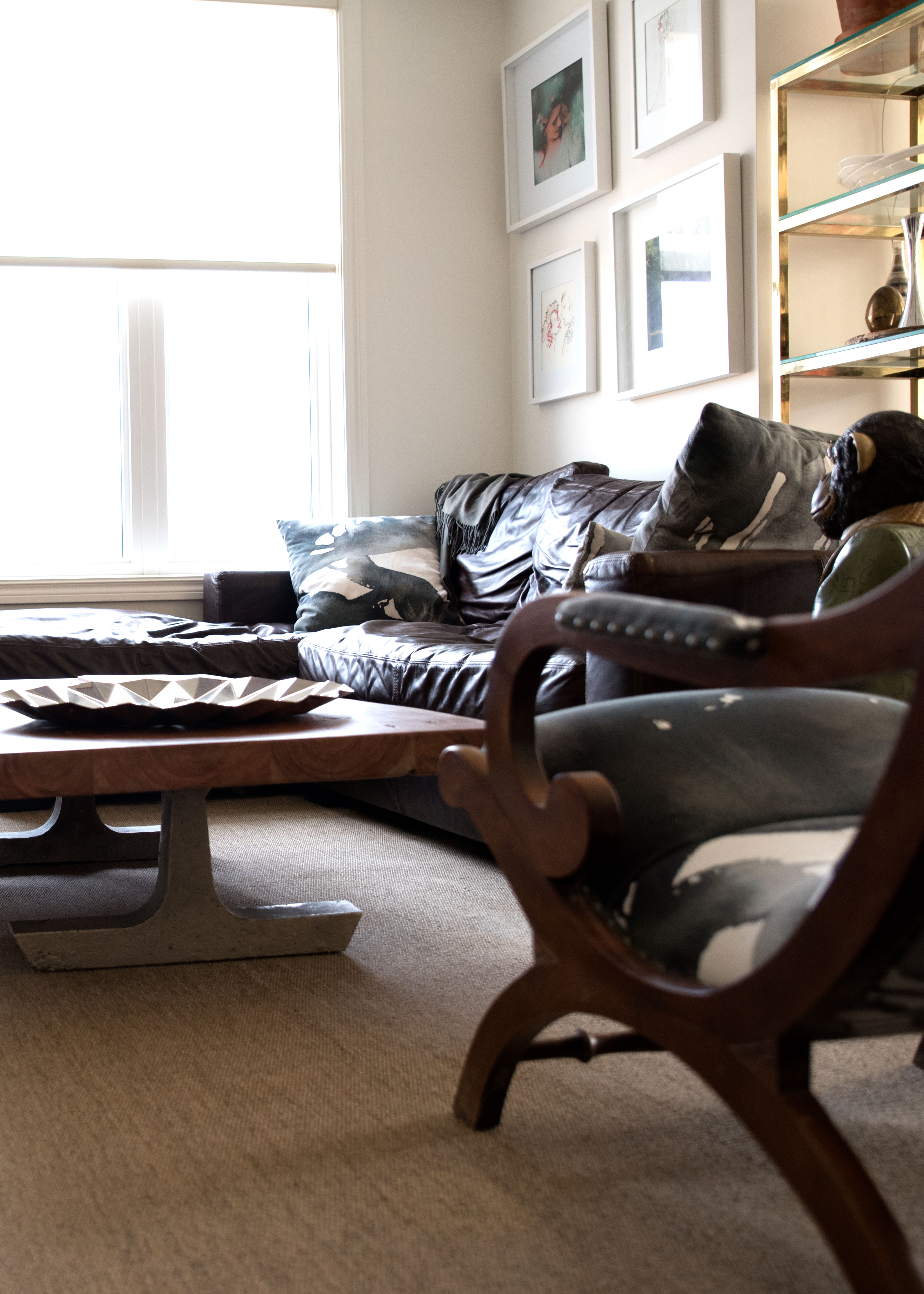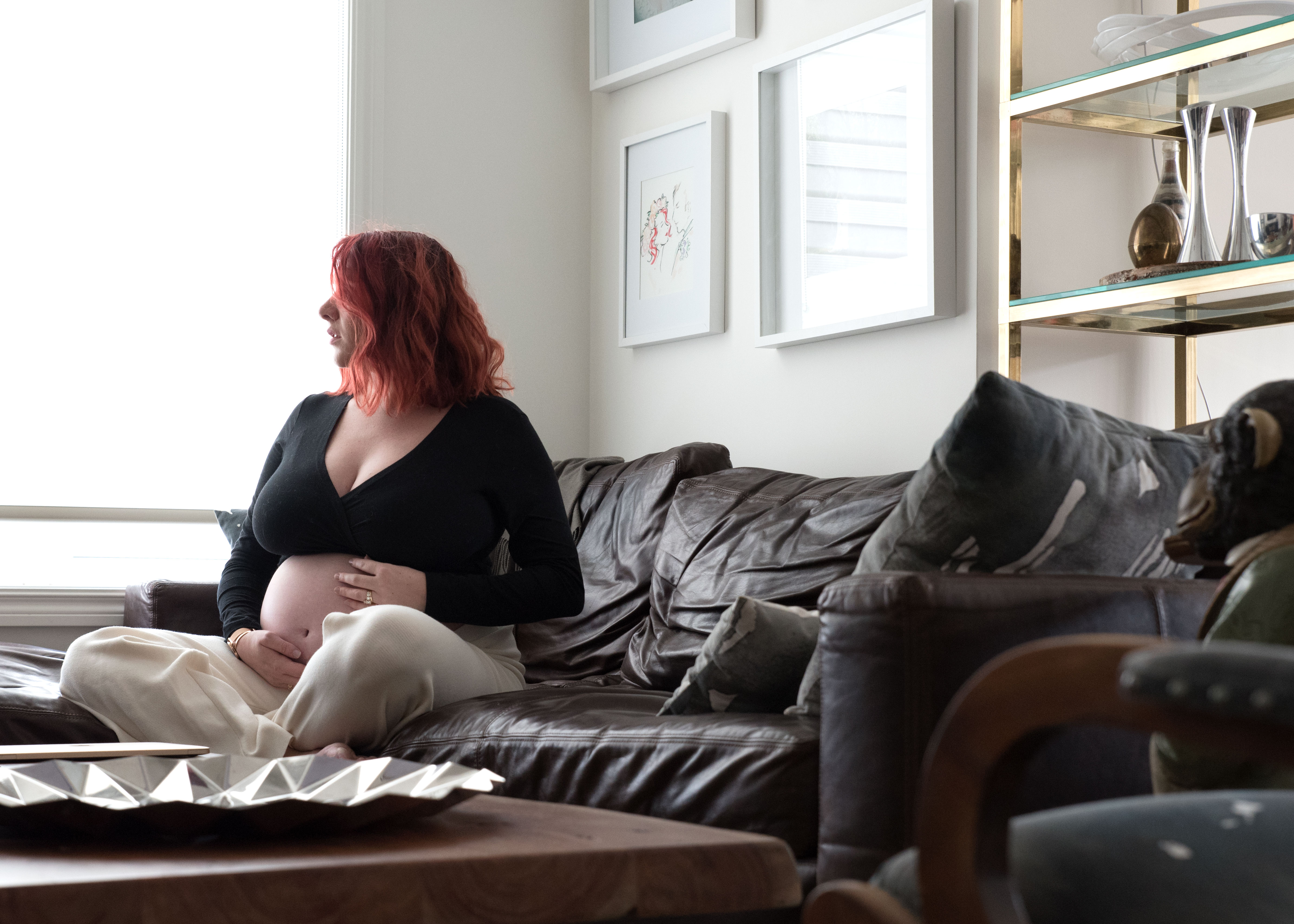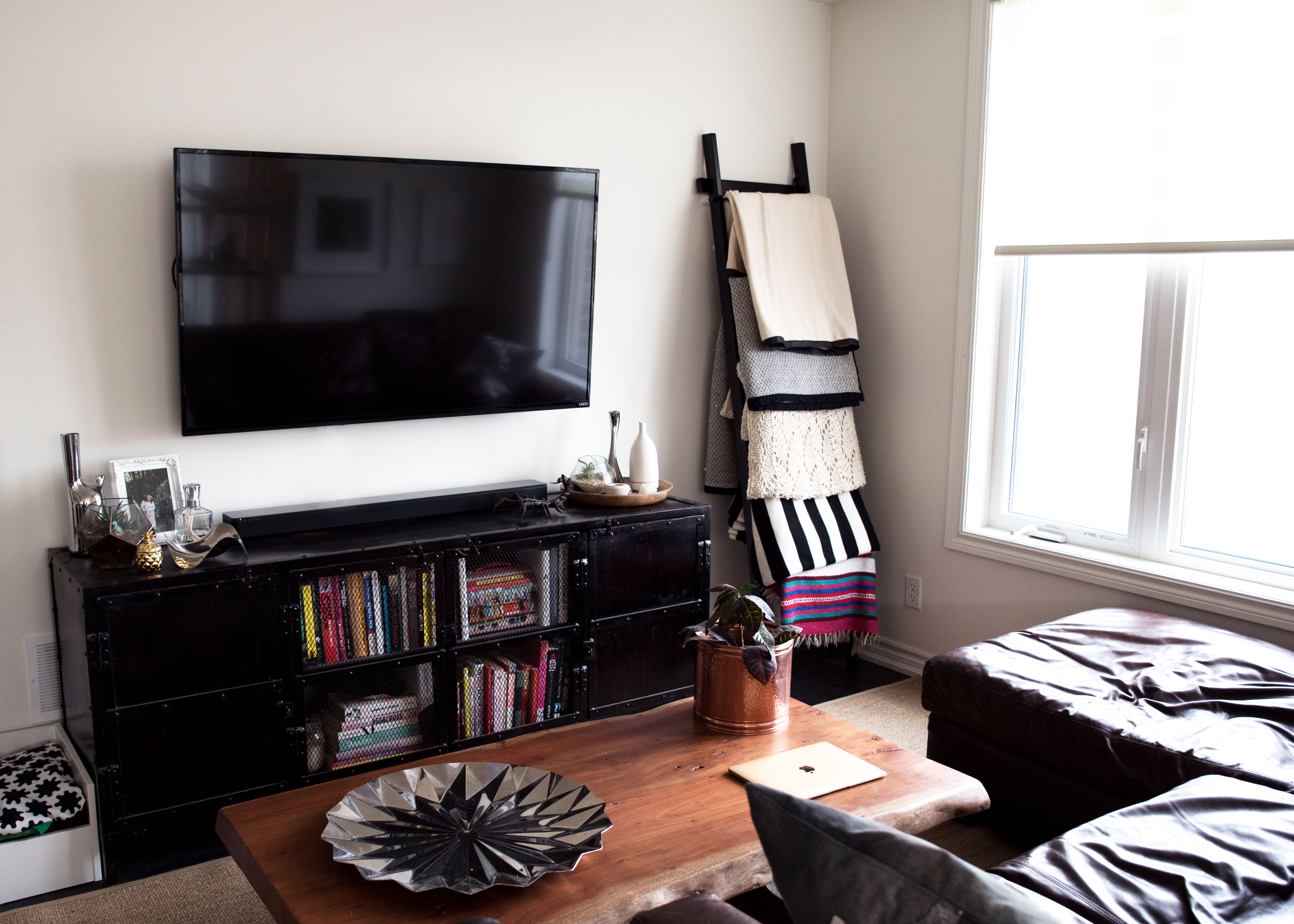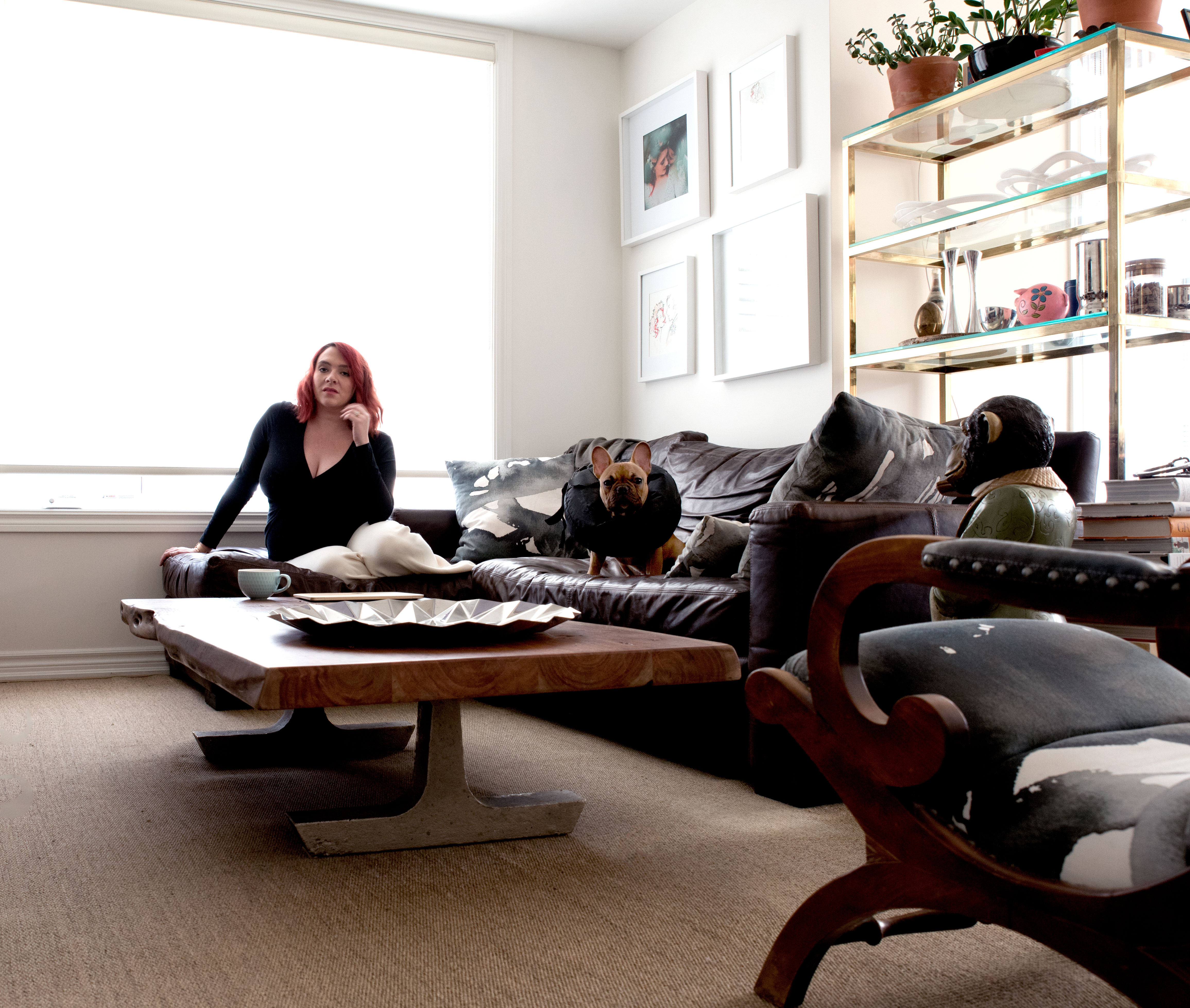 As the second part of my home reveal (part one: the kitchen), I thought I'd share the room that I've been living in since I discovered I was pregnant. From the early stages of the first trimester, I felt quite sick, so I basically spent most of my time sleeping on the couch, and now as we are in the final countdown (two more months) I get so tired after any simple task that I'm back to napping on the couch.
With all this napping, it makes me happy that I invested in such a comfortable couch. We scored an amazing deal from on the Maxwell leather sectional from Restoration Hardware's Outlet located in Toronto Premium Outlet. By signing up for their emails, I found out that their outlet had an additional 50% off on their already reduced prices during last year's holiday sales (I think I got it on New Year's Day – so stay tuned for their upcoming sales!).
We also did our research and chose to invest in quality window coverings that would allow lots of light in (I wanted to ensure our corner unit remained bright), while shading the mid-day sun we get. We picked Vision Shades from Mera Window Fashions, which would help keep our home warm in the winter and cooler in the summer, while keeping UV rays out of our home.
Trevor and I were fortunate enough to have inherited a vintage swing chair that was my grandparents. I fell in love with an ink spotted fabric from Ikea (they have amazing fabrics for great prices) and hired the talented Charlene Gilmour from The Big Stuff, who reupholstered our chair. She also created matching throw pillows which ties the room together perfectly.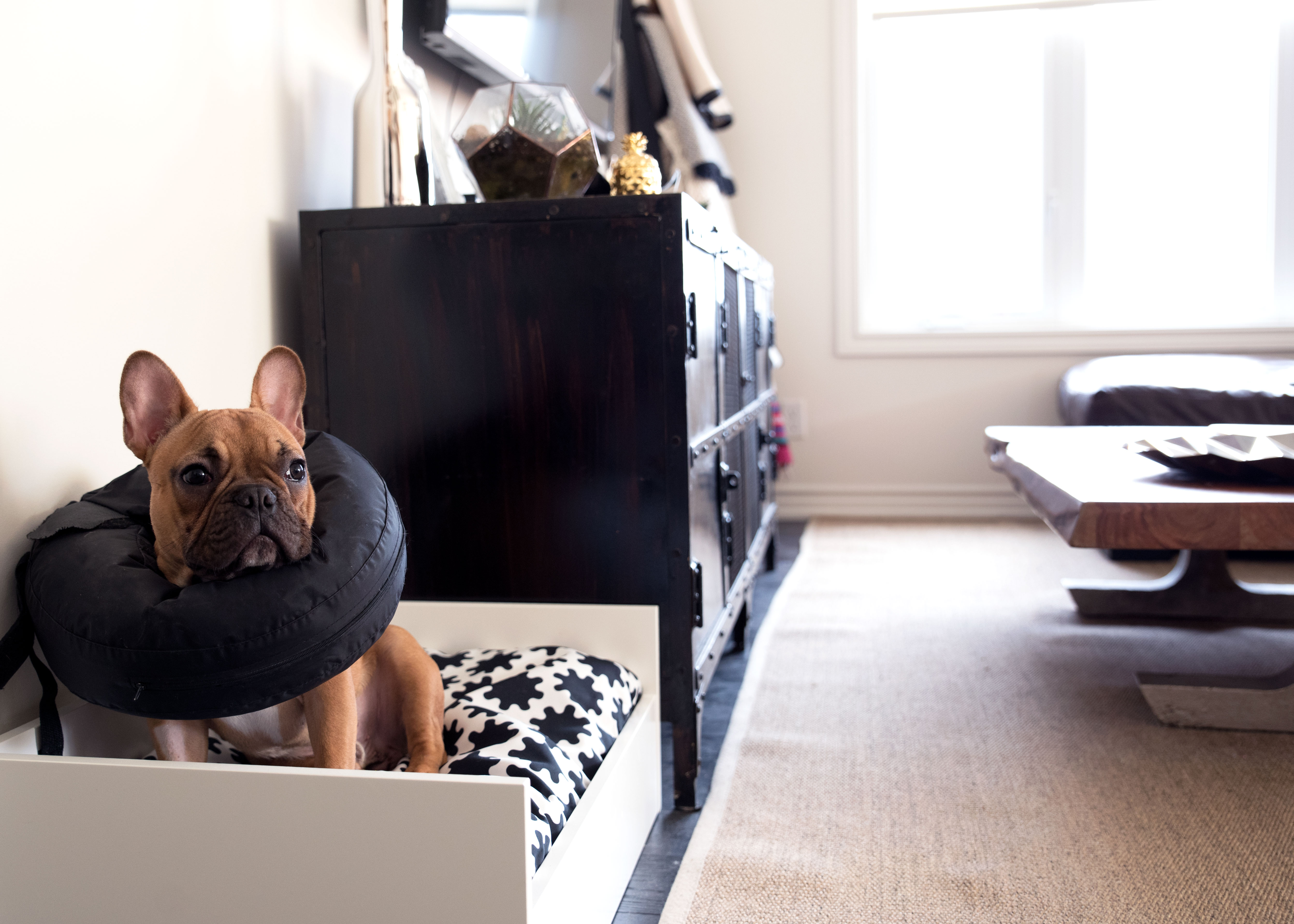 The rest of our accessories and furniture we collected over time or have taken from our parents, who are always downsizing. We wanted our home to feel comfortable (lots of textiles and blankets) and have an eclectic vibe showcasing beautiful and whimsical decor.
Oh and Taco had just gotten neutered when we decided to shoot this room. His cone is basically an inflated pillow and we highly recommend it to any pet owner.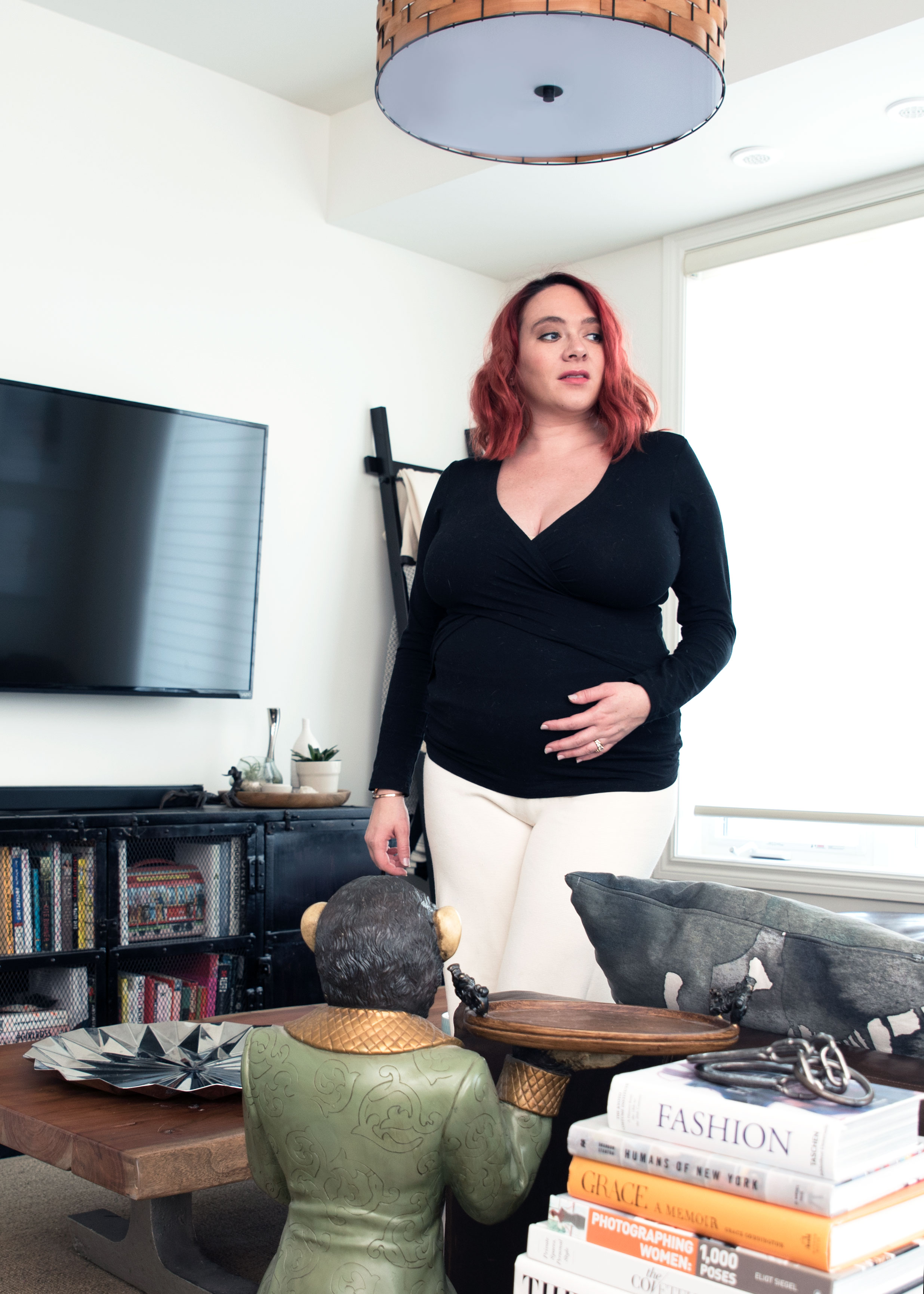 Couch: Restoration Hardware, Rug: Ikea,  Coffee table: CDI from Hudson's Bay, Media unit: Restoration Hardware, Taco's (dog) bed: Ikea, Blanket ladder: Ikea (old), Picture frames: Ikea, Gold shelves: Vintage, Lighting: Target, Window coverings: Mera Window Fashions, Decor & accessories: Georg Jenson, Nambe, vintage, Saje and Kosta Boda 
Barbara is wearing: Top: Ripe Maternity from Carry Maternity, Bottoms: Zara