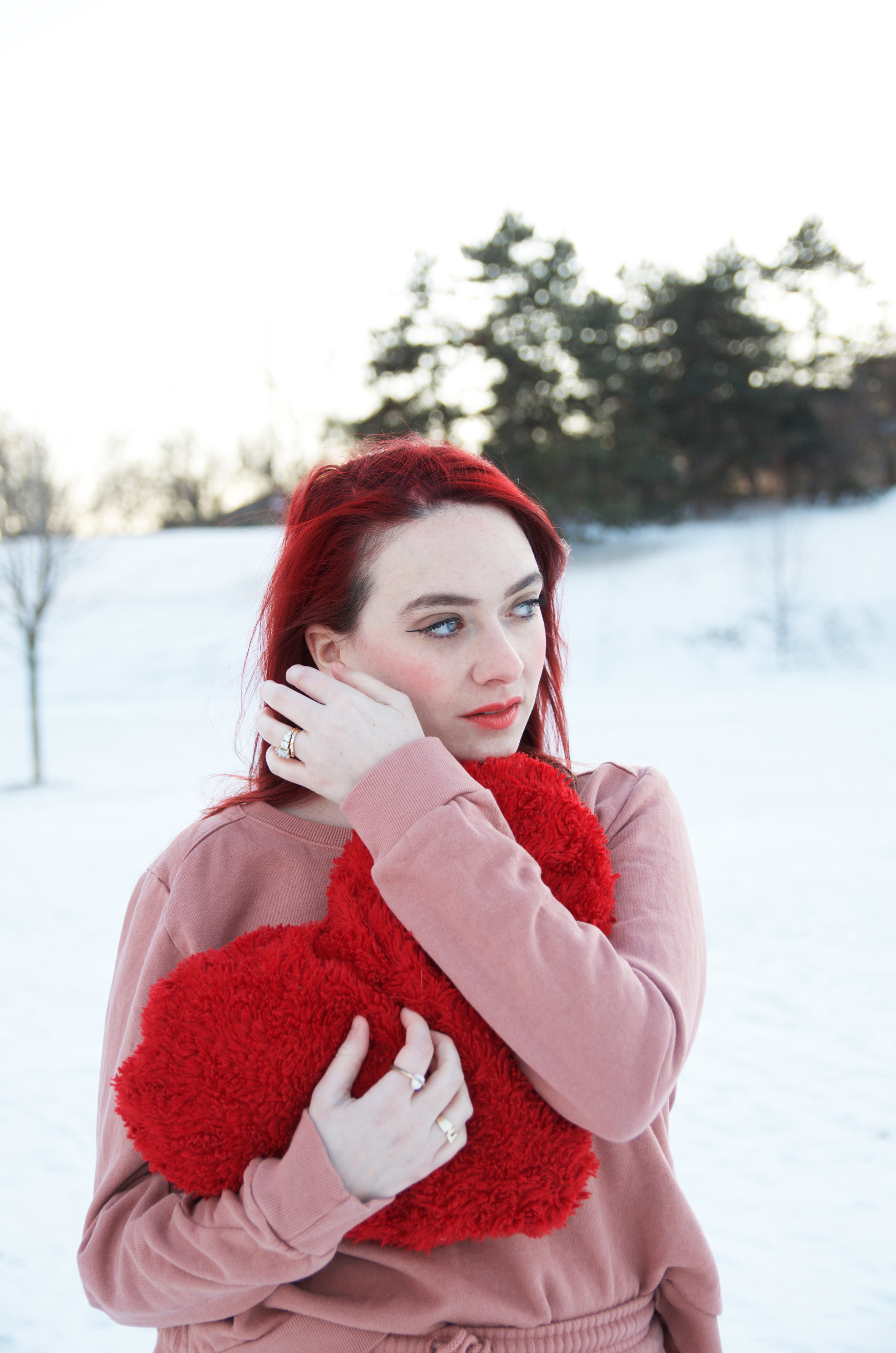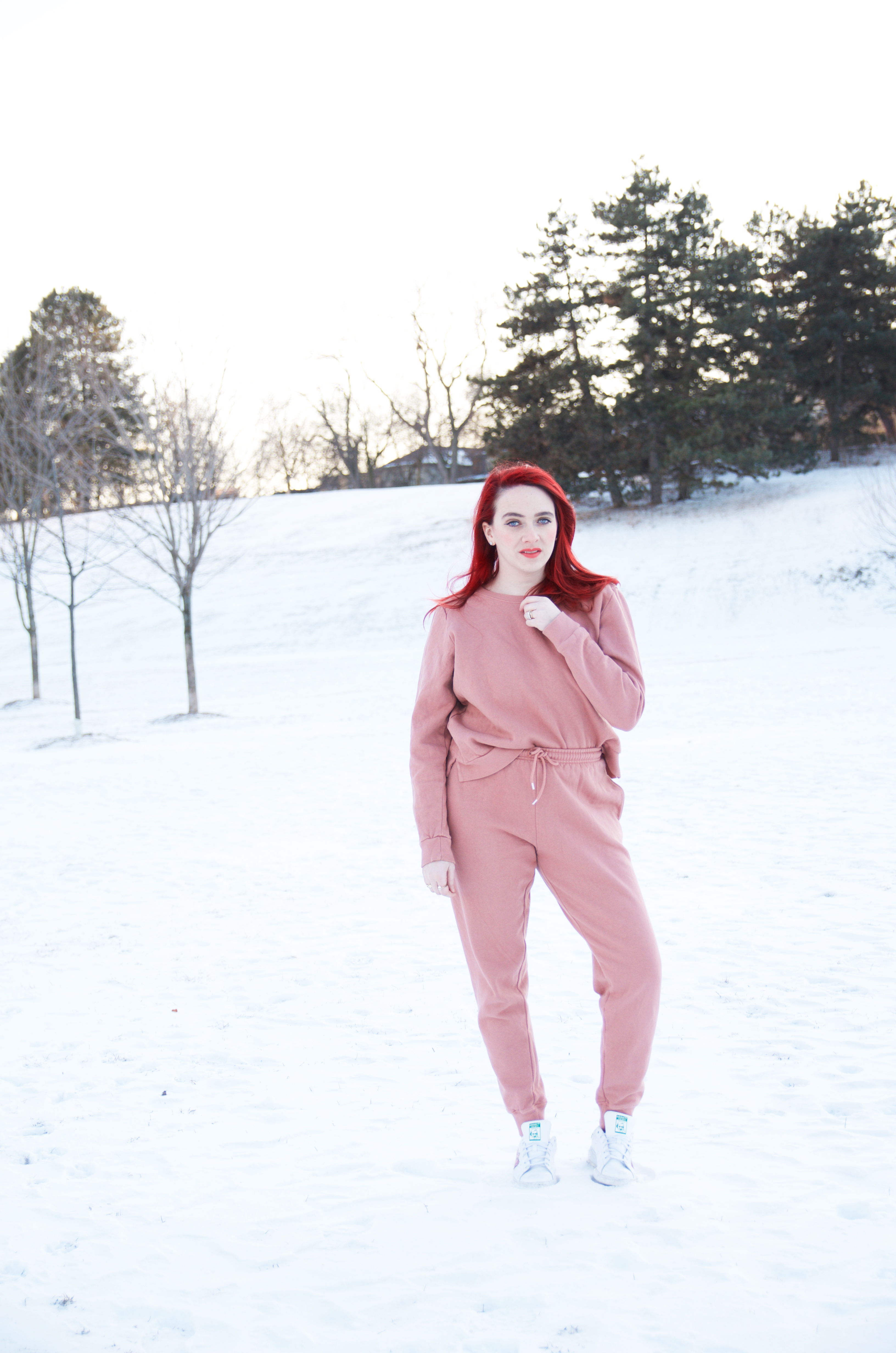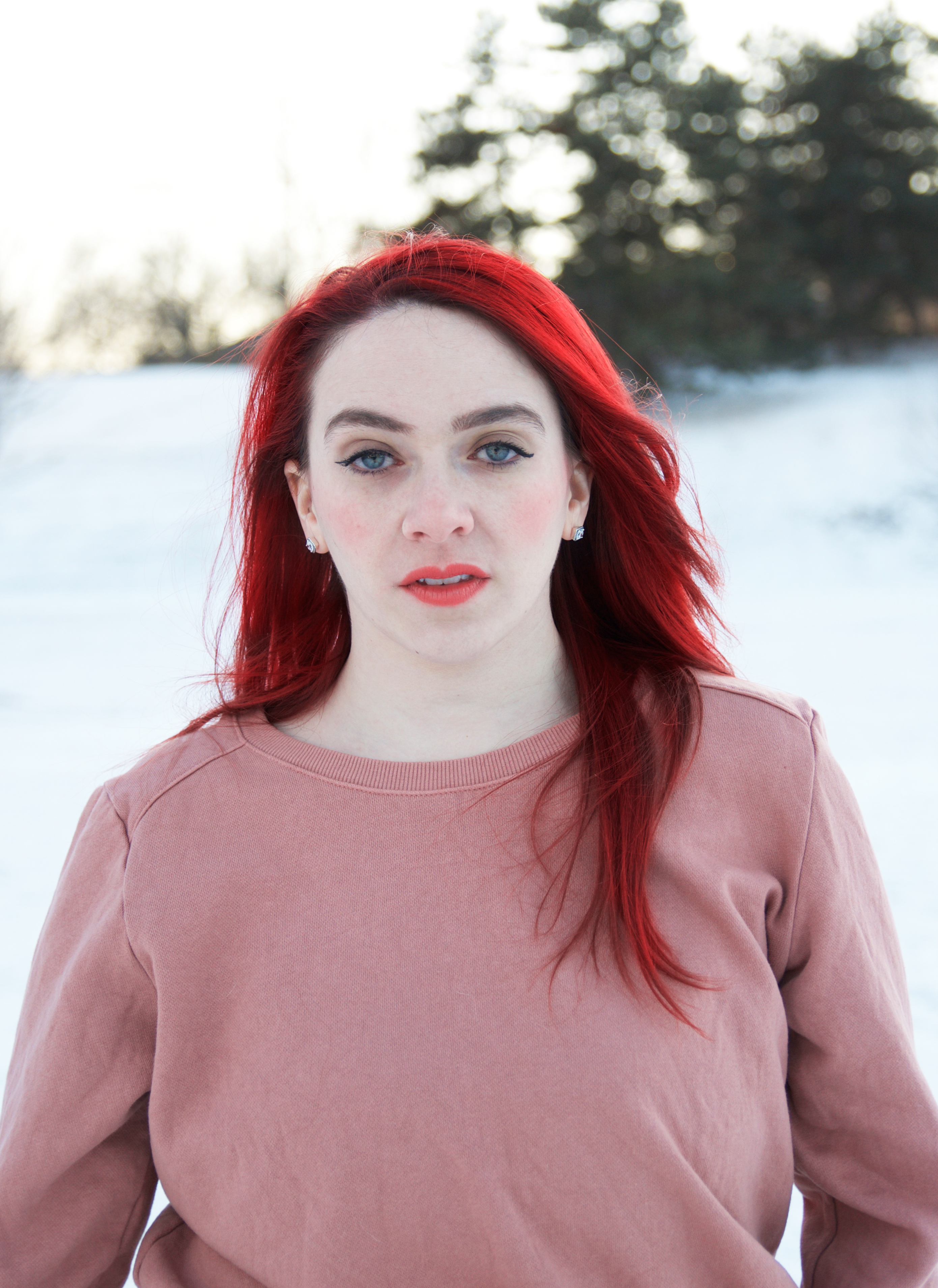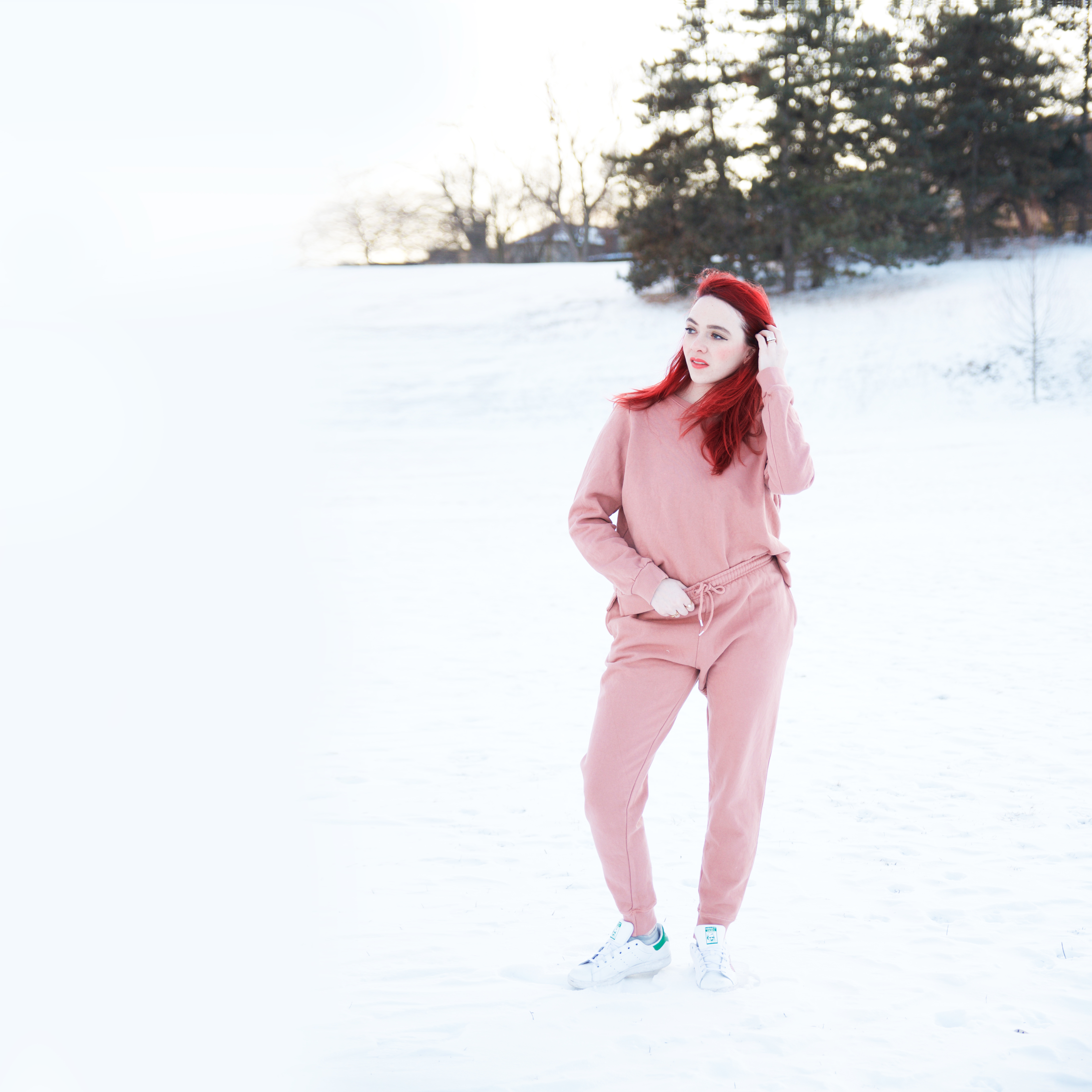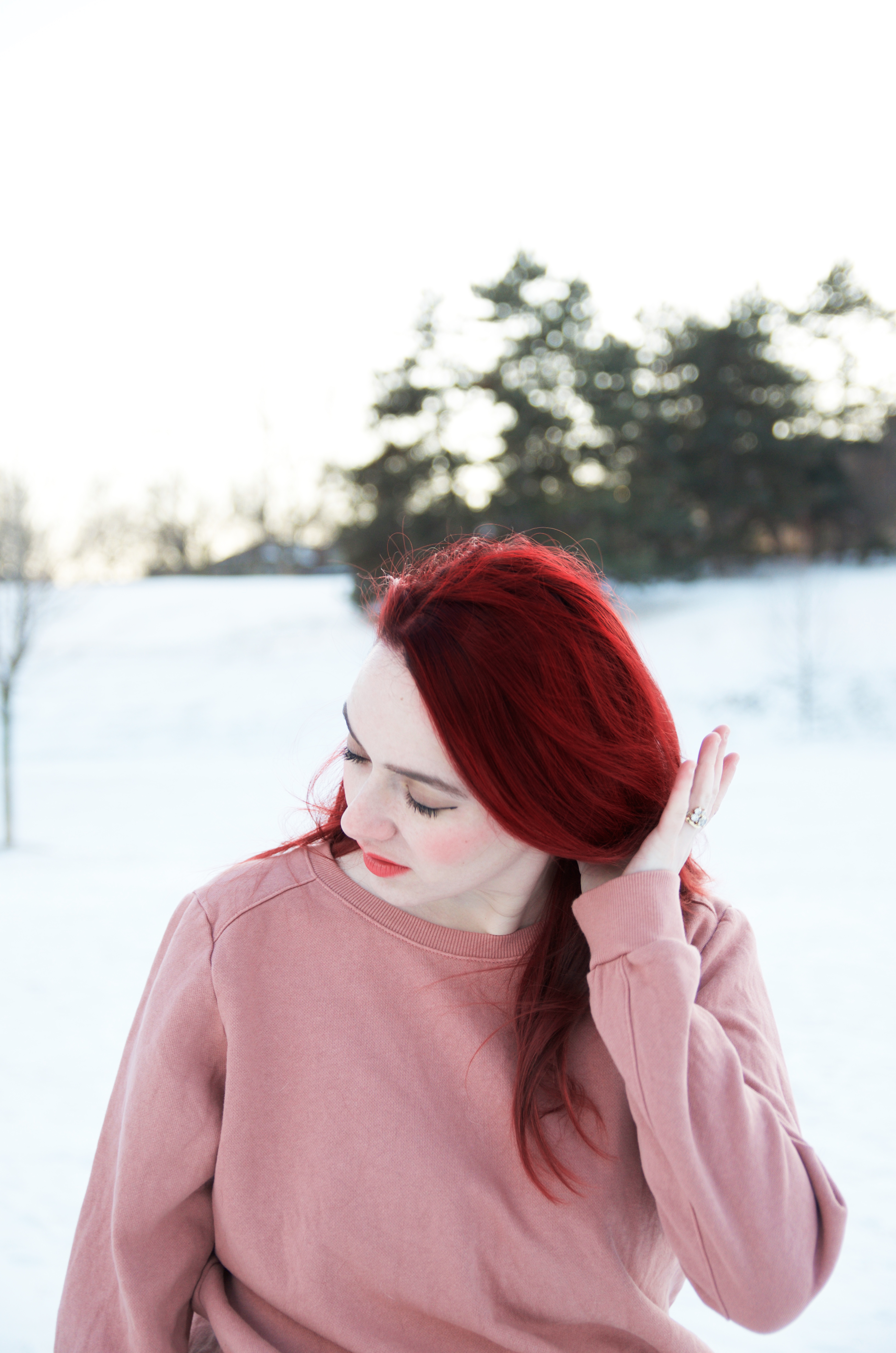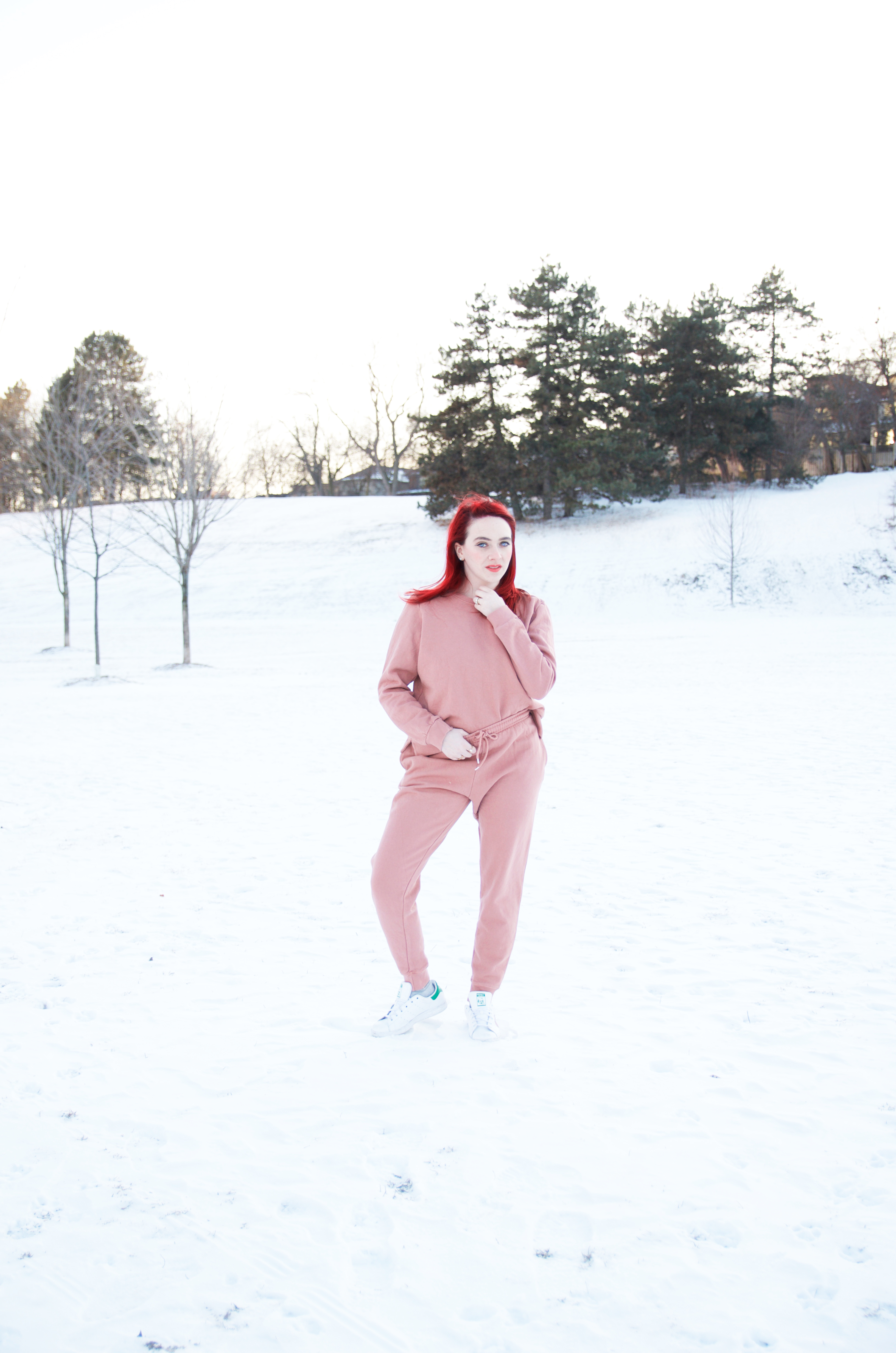 Trevor and I are traditionalist. Valentine's Day isn't necessarily a huge deal for us, as we spend most days expressing our love and gratitude to each other. But we do like to celebrate the sentiment with Thai food.
Other than the delicious dinner we will enjoy tonight, we don't have much planned for our long weekend. I'm still on the mend from my recent knee surgery, so there will likely be a Netflix marathon of sorts, while staying cozy and warm.
There is absolutely nothing better (and cuter) to be wearing while doing nothing, than this sick sweat suit from Toronto brand Skinny Sweats. Adrienne Butikofer, creates her line of luxury loungewear mostly with her own hands, in super-small batches. What I love most about this slow-fashion brand, is that Adrienne takes pride in the process and works with local vendors to create truly timeless products. And luckily for us, to celebrate Valentine's Day, she's put all of her Rose Quartz pieces on sale! She's also shared her plans for her new collection, inspired by the Pantone colours of the year, Blue Serenity and Dusk will be added to the Rose Quartz, which has just been released for pre-sale and are perfect for spring!
So happy Valentine's Day to everyone celebrating this special day make sure to treat your self!! I hope everyone enjoys their day off tomorrow! Stay warm!
Top: Cropped Tailored – Winnipeg cut in Dusty Rose, Bottom: Basic Baggy Sweats in Dusty Rose, Shoes: Adidas Stan Smiths, Earrings: Pandora Timeless Elegance
Photography by 2 Boo Studio