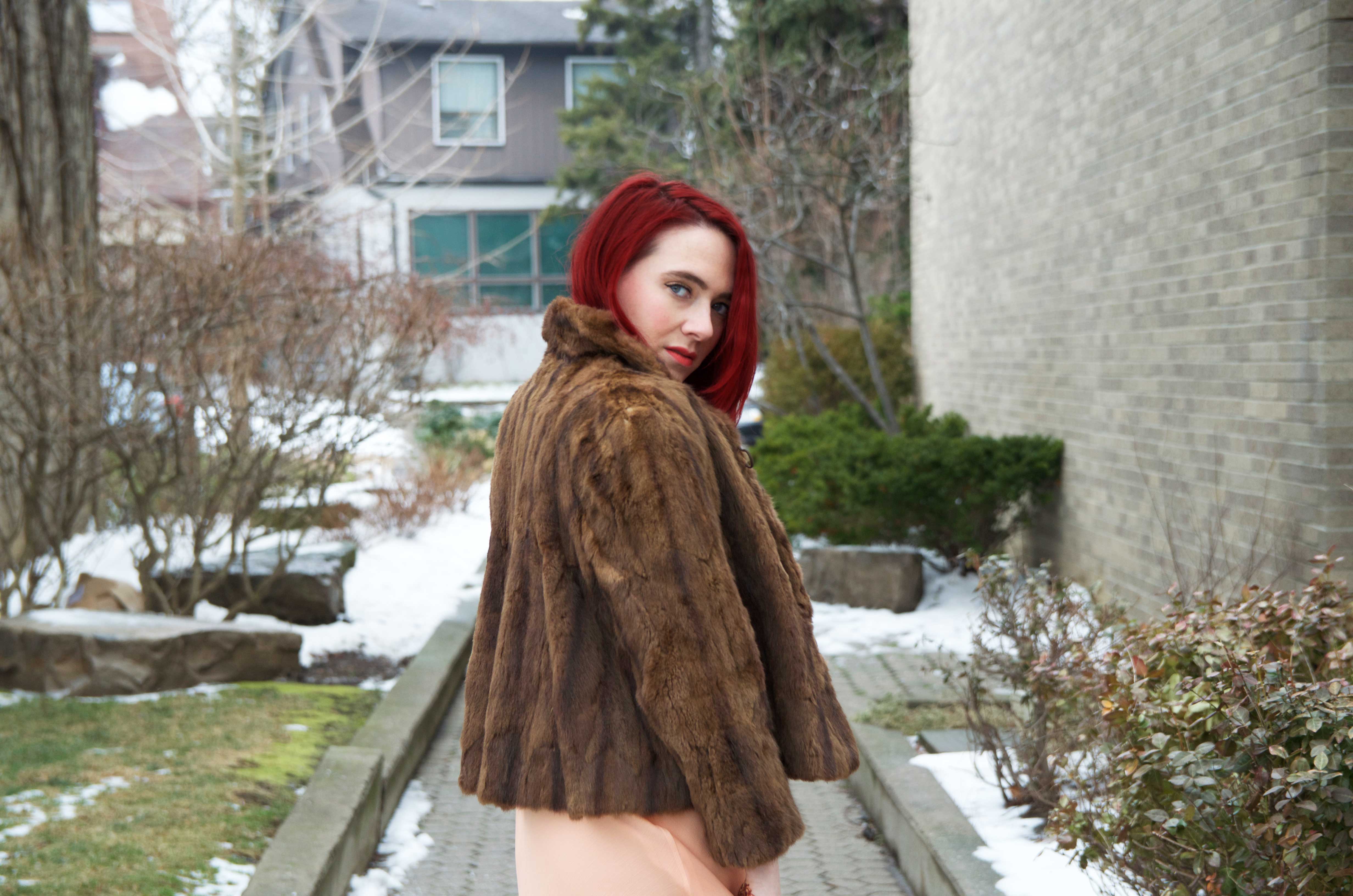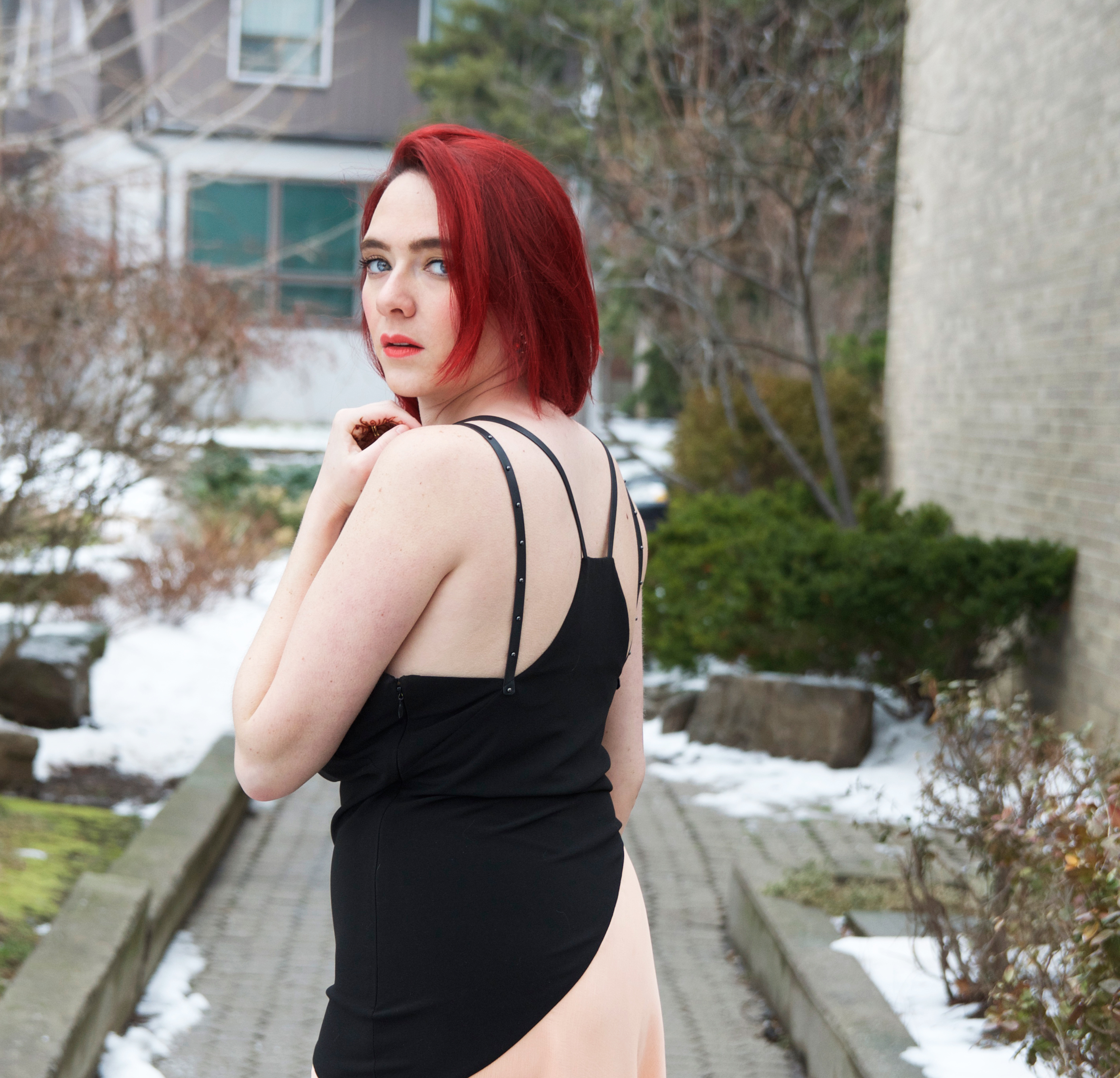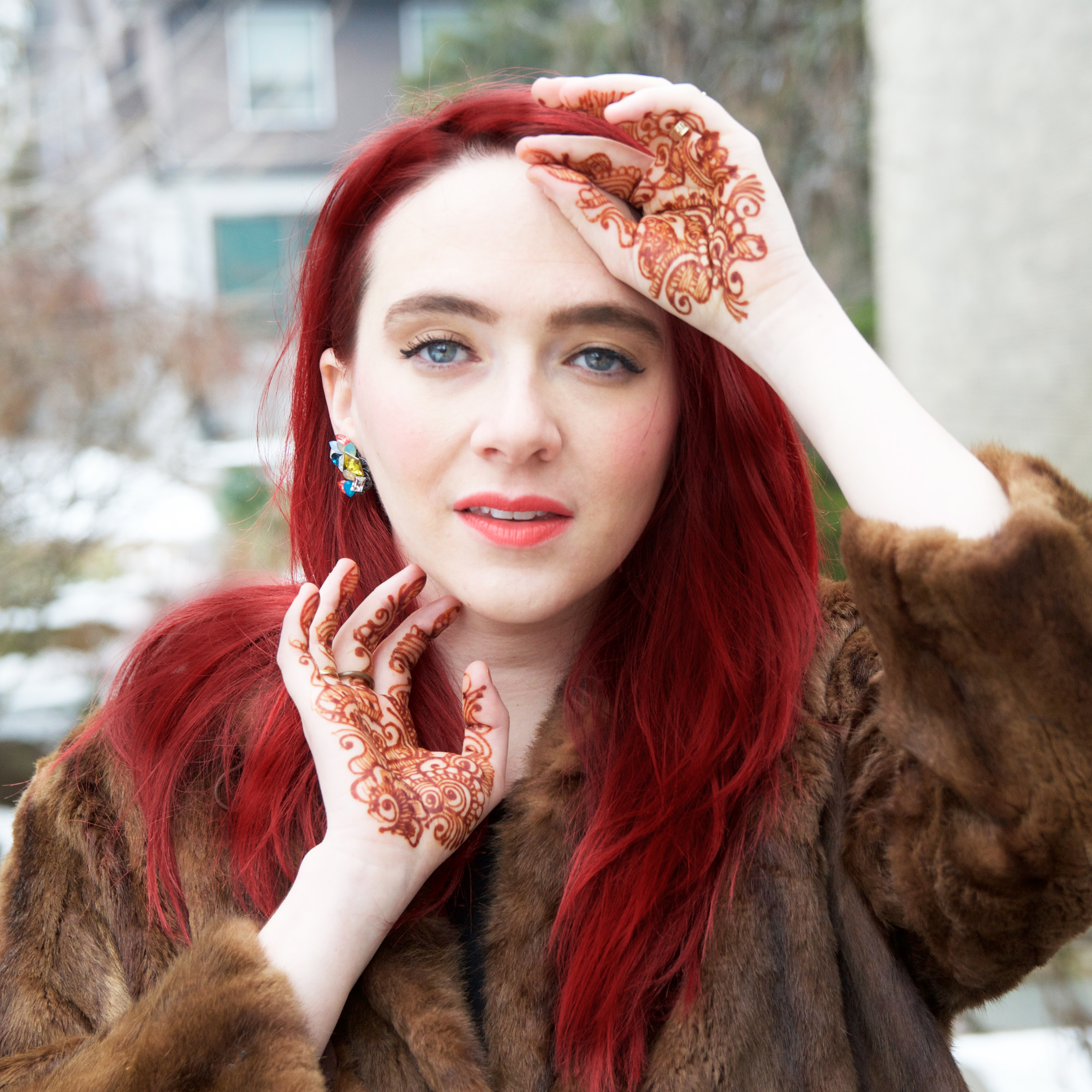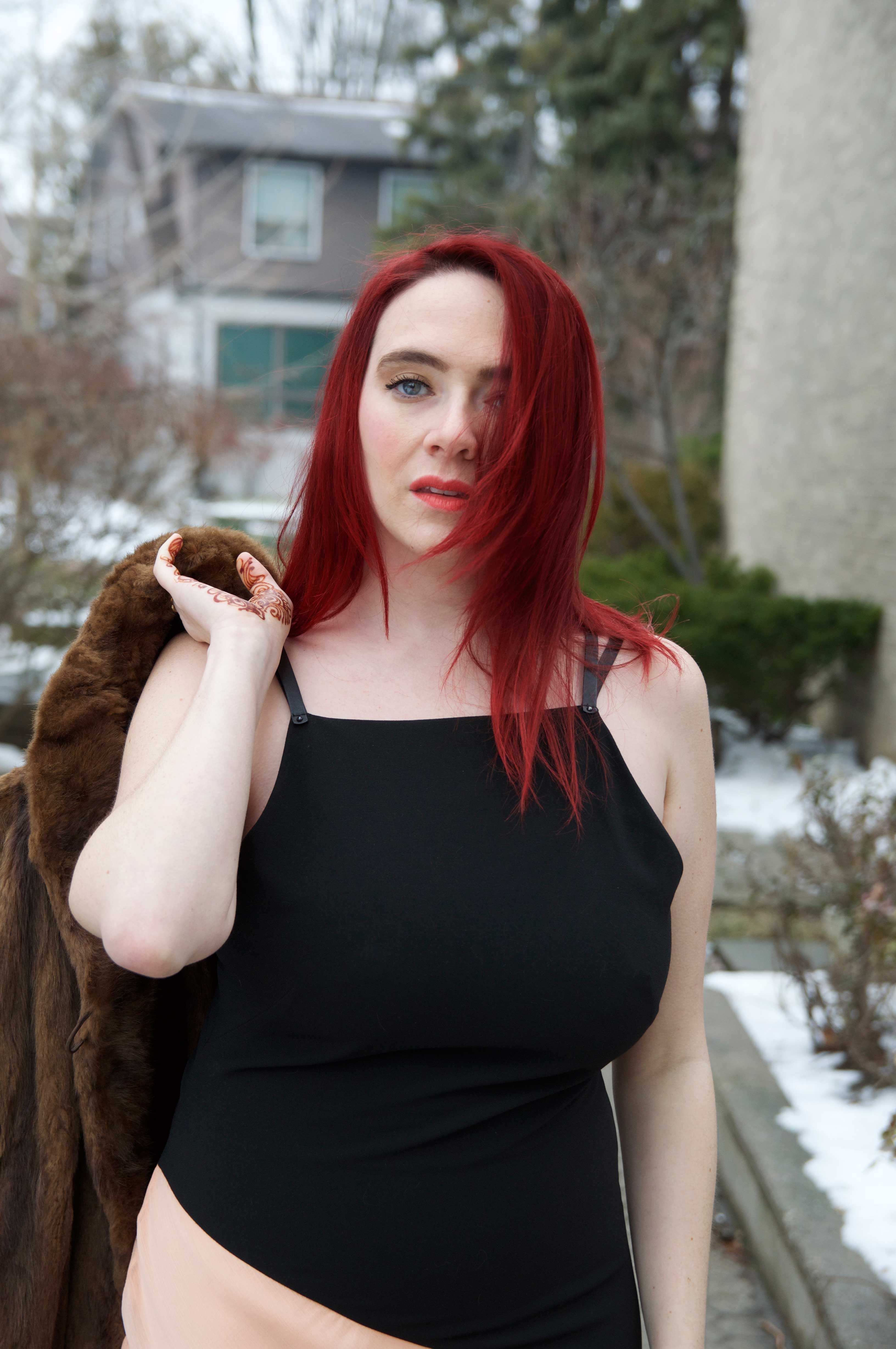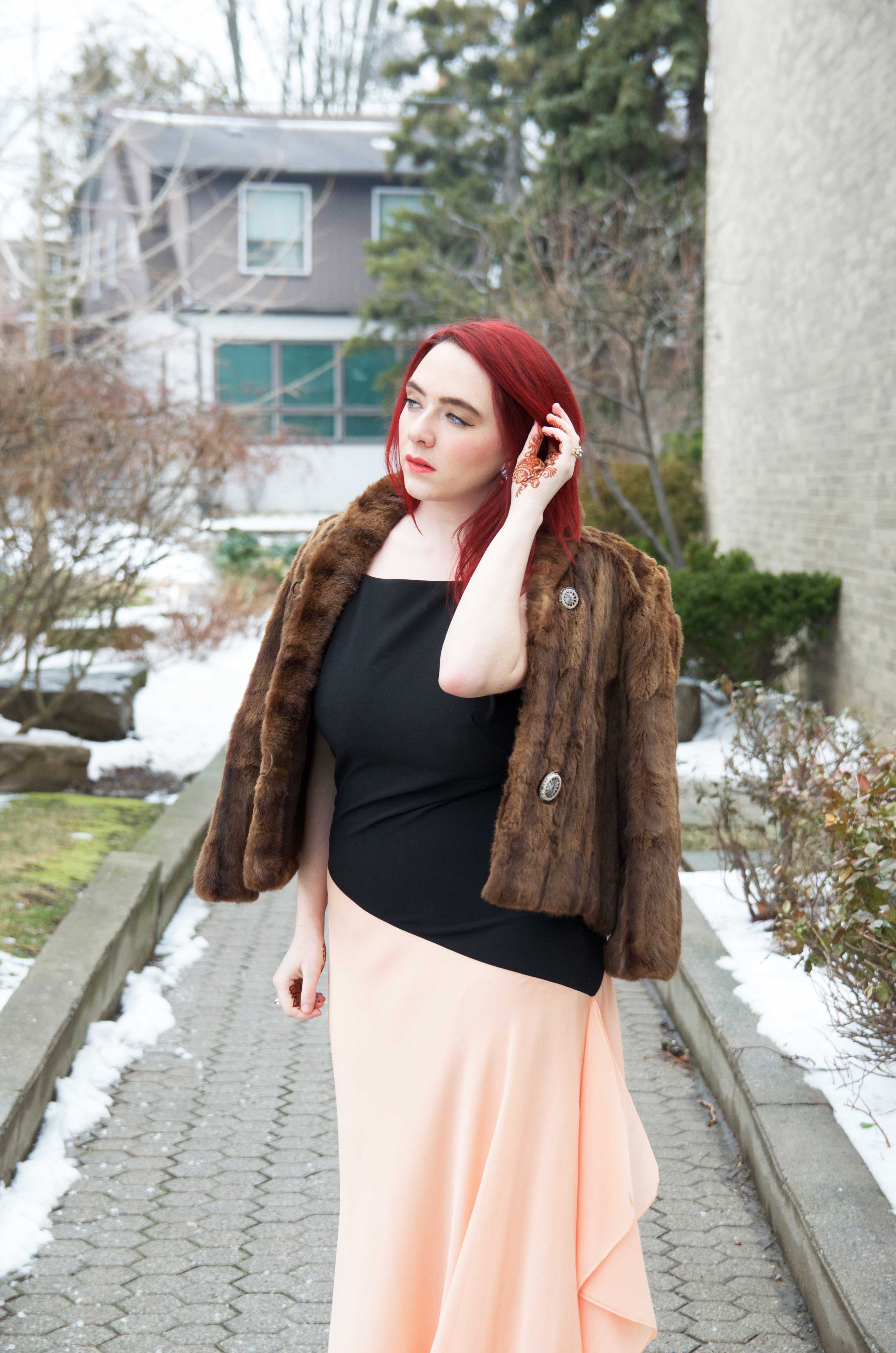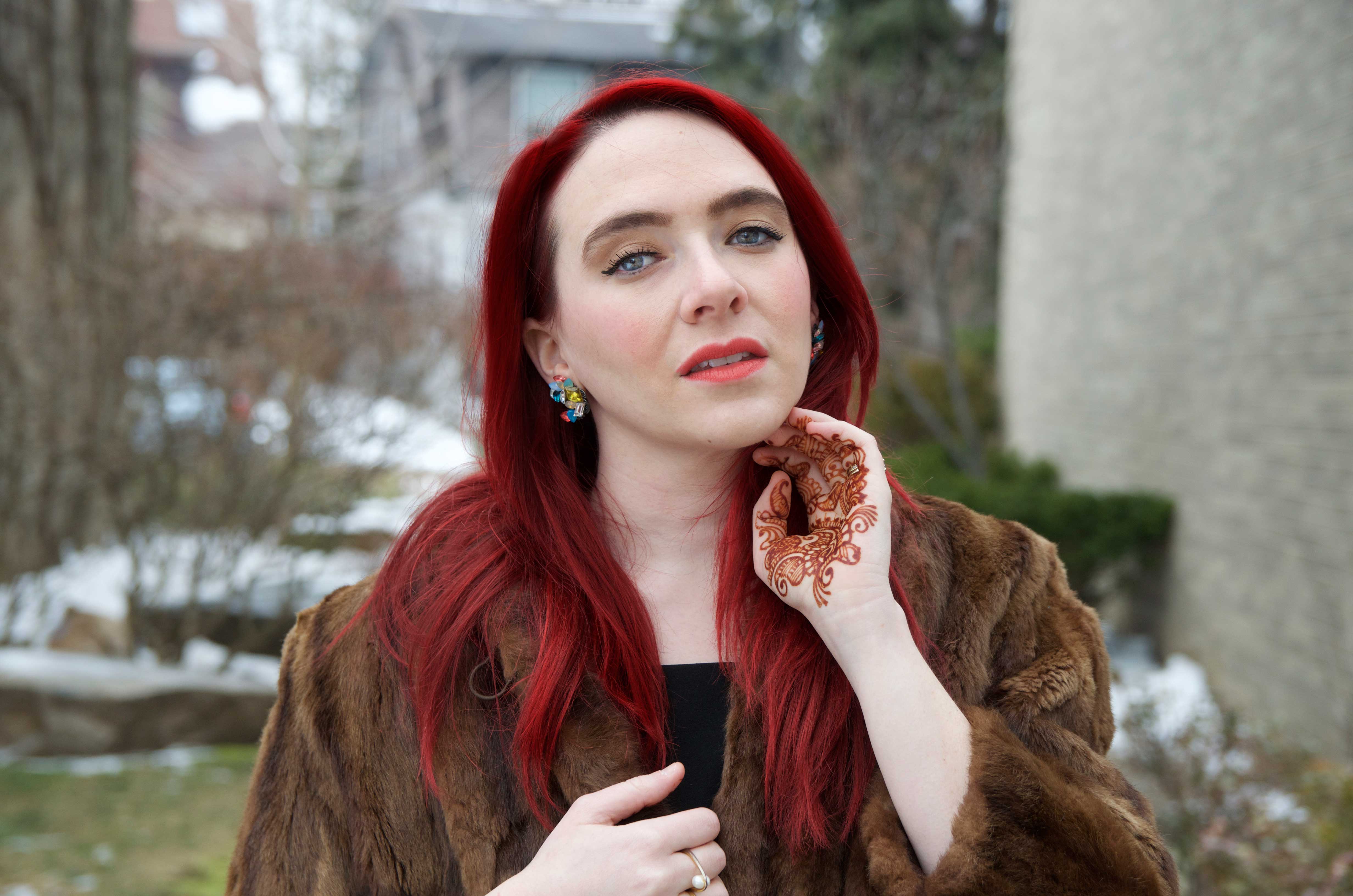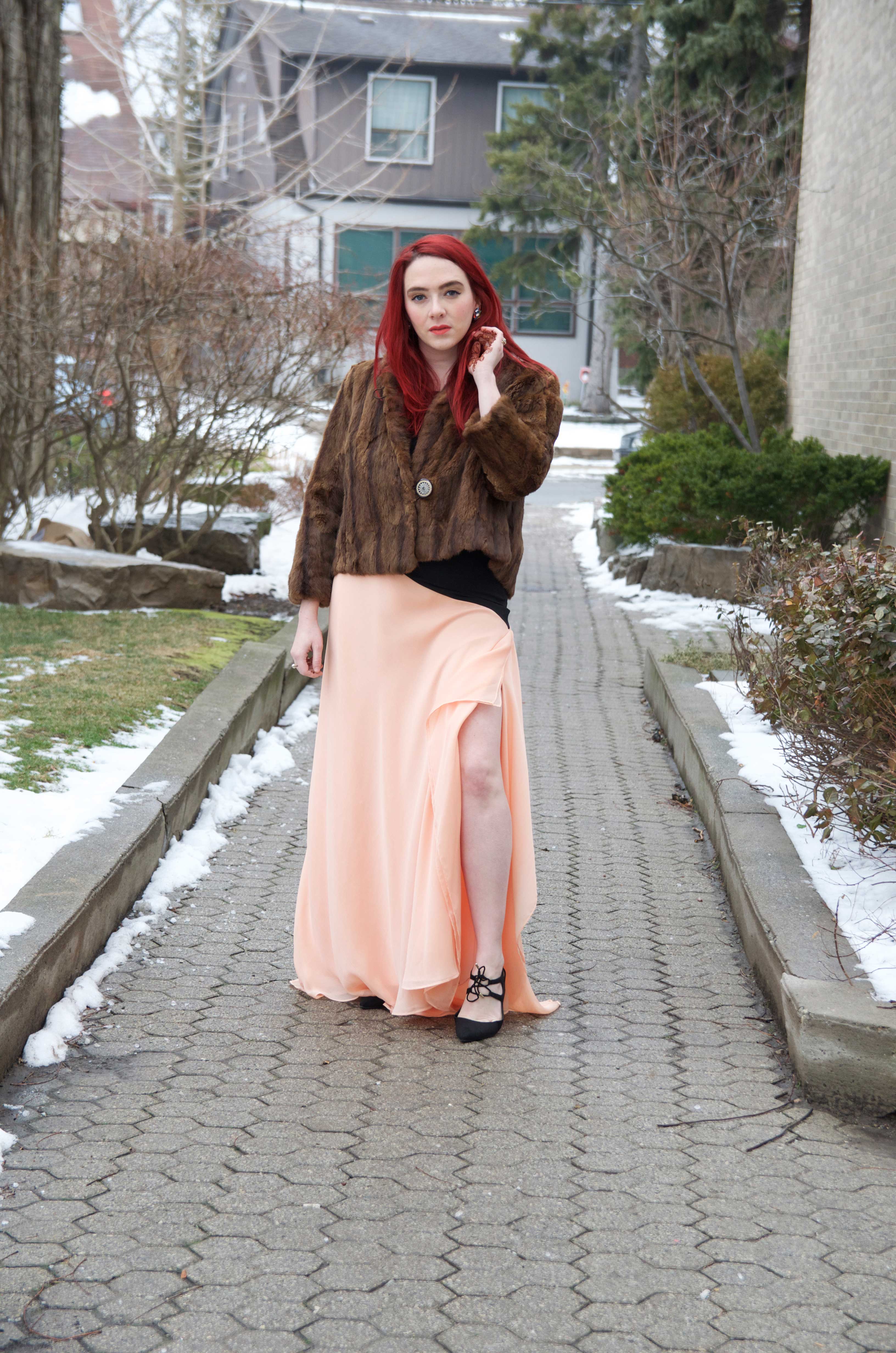 Getting ready for a wedding is one thing. It becomes a completely different story, when you're injured. For those who don't know, I tore my meniscus back in October (after Fashion Week, thankfully), and have been living in running shoes and oxfords for some times awaiting surgery. But when one of your best friends gets married, you know you have to still bring it.
Planning this outfit took more time than expected, as my main concern was my knee, and ensuring I could still walk by the end of the night. The dress, I knew had to be long, incase I woke up that day in pain and would need to wear my knee brace. The heel would have to be minimal which would be a first for me. And I would need to plan ahead with a pair of flats so that I could change at any point.
I found this dress, effortlessly during boxing week, at Hudson's Bay. There were almost too many beautiful gowns to choose from, and ended up buying two. The studded straps sold me on this Halston Heritage gown though, as the bride, in my mind has always been a badass. The shoes, seemed to be more difficult because I procrastinated, and waited too long to go searching, and most places were sold out of my size. I found solid gold at Zara, with these laced-up-chunky-heels that lasted me the entire night! The coat was the easiest part, a vintage fur I found while vacation up north with family, perfect fir a cold winter night.
Check out Part 1 and 2 of this outerwear series.
Dress: Halston Heritage, Fur coat: vintage, Shoes: Zara, Earrings: Erickson Beamon
Photography by Trevor Negin