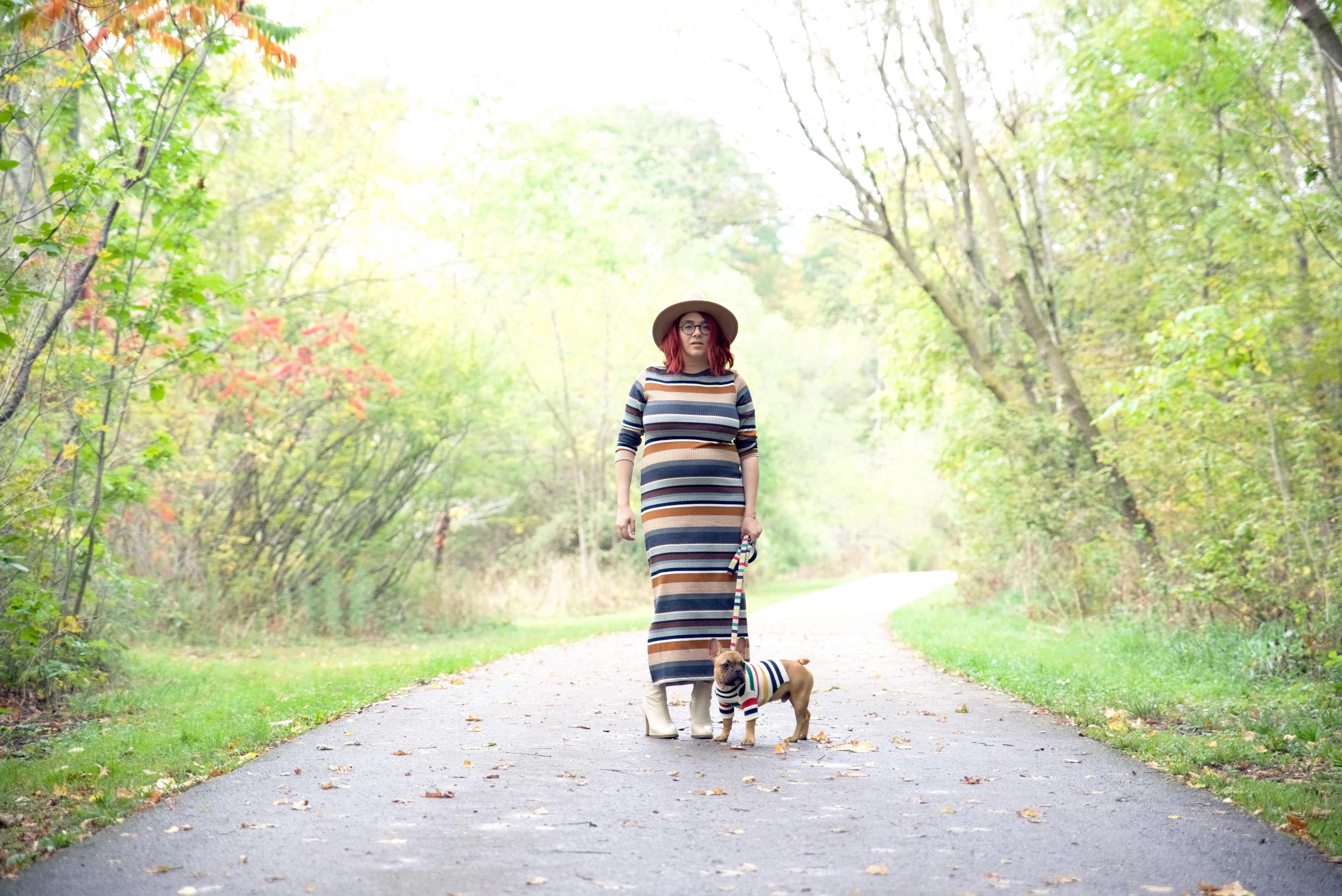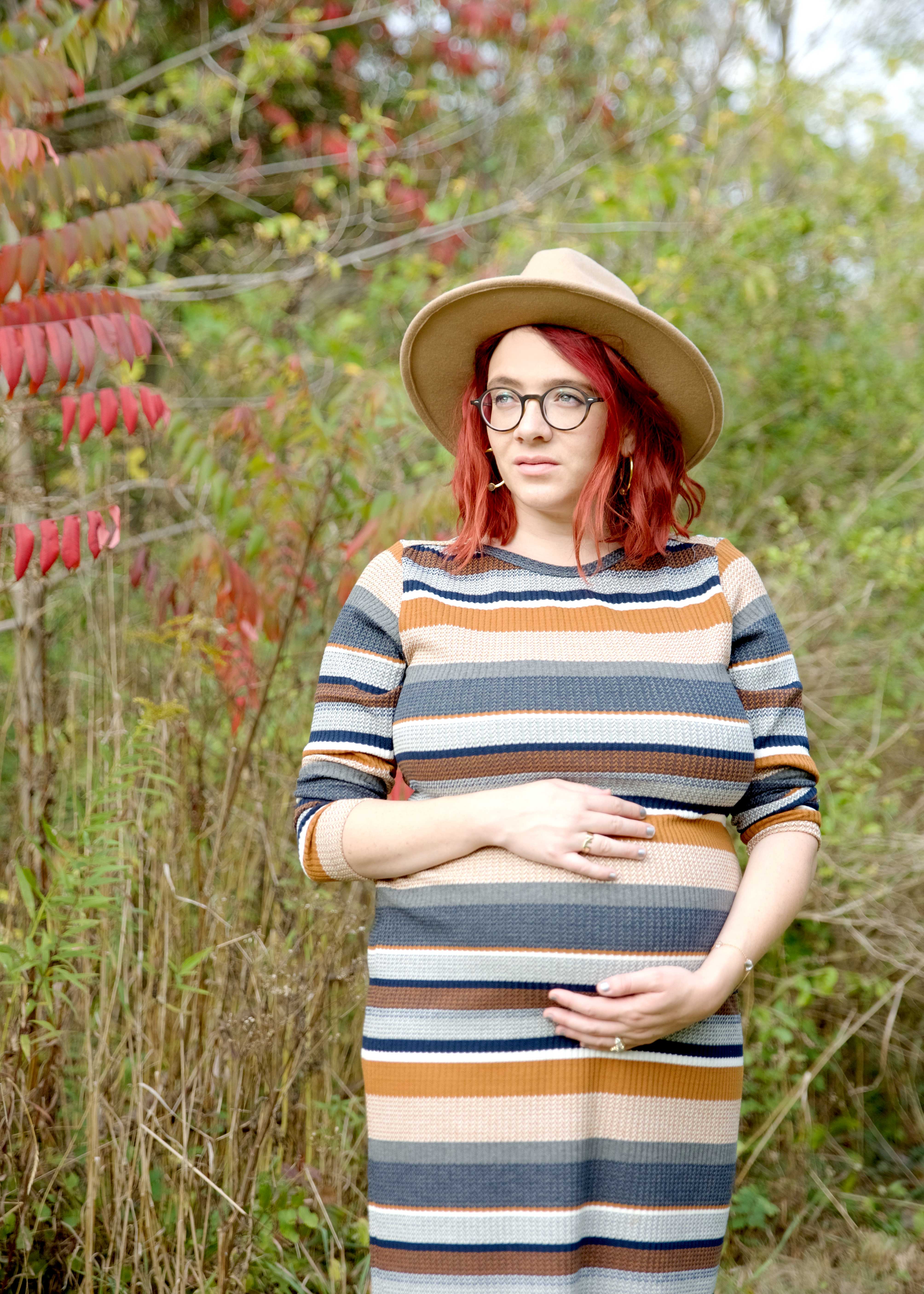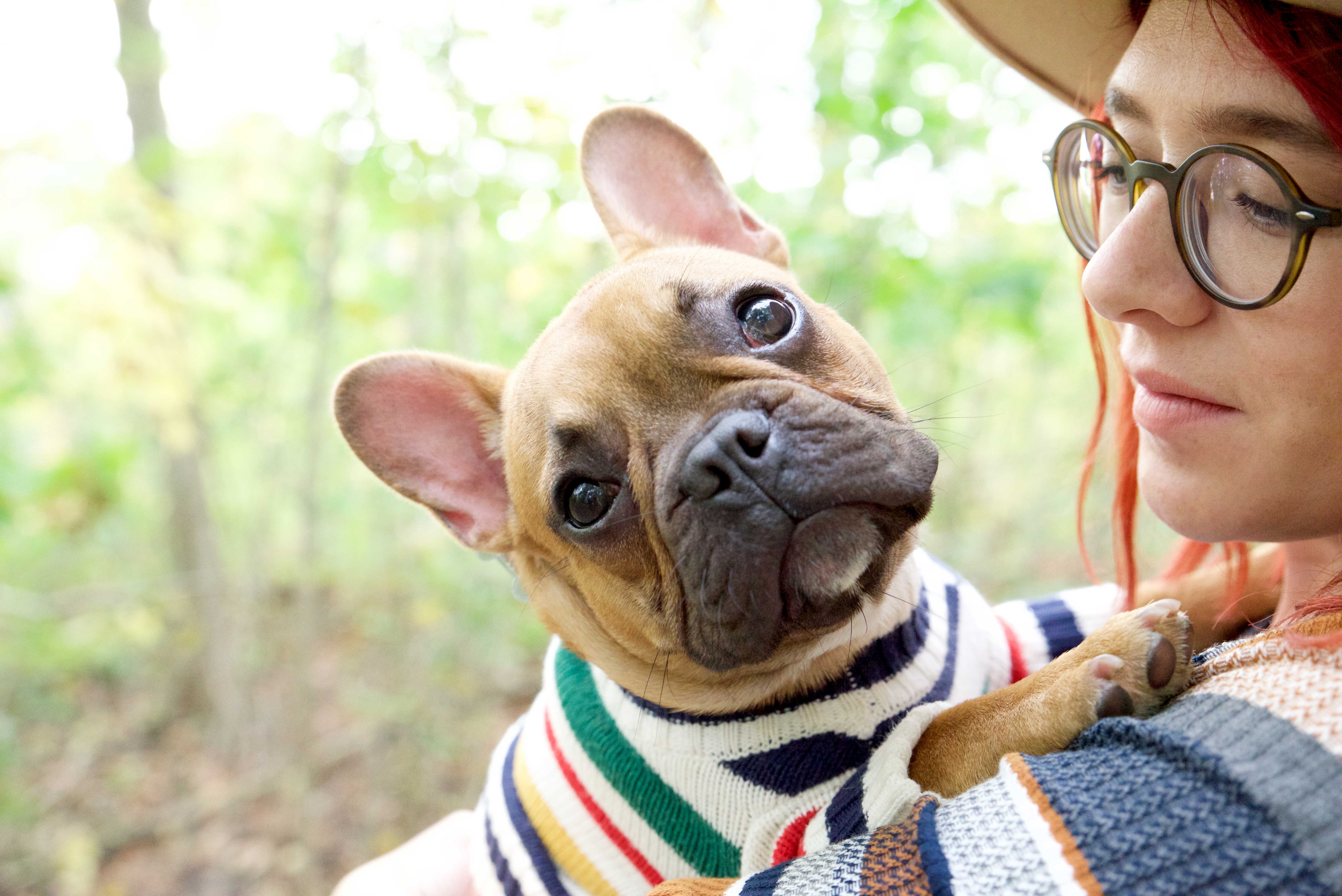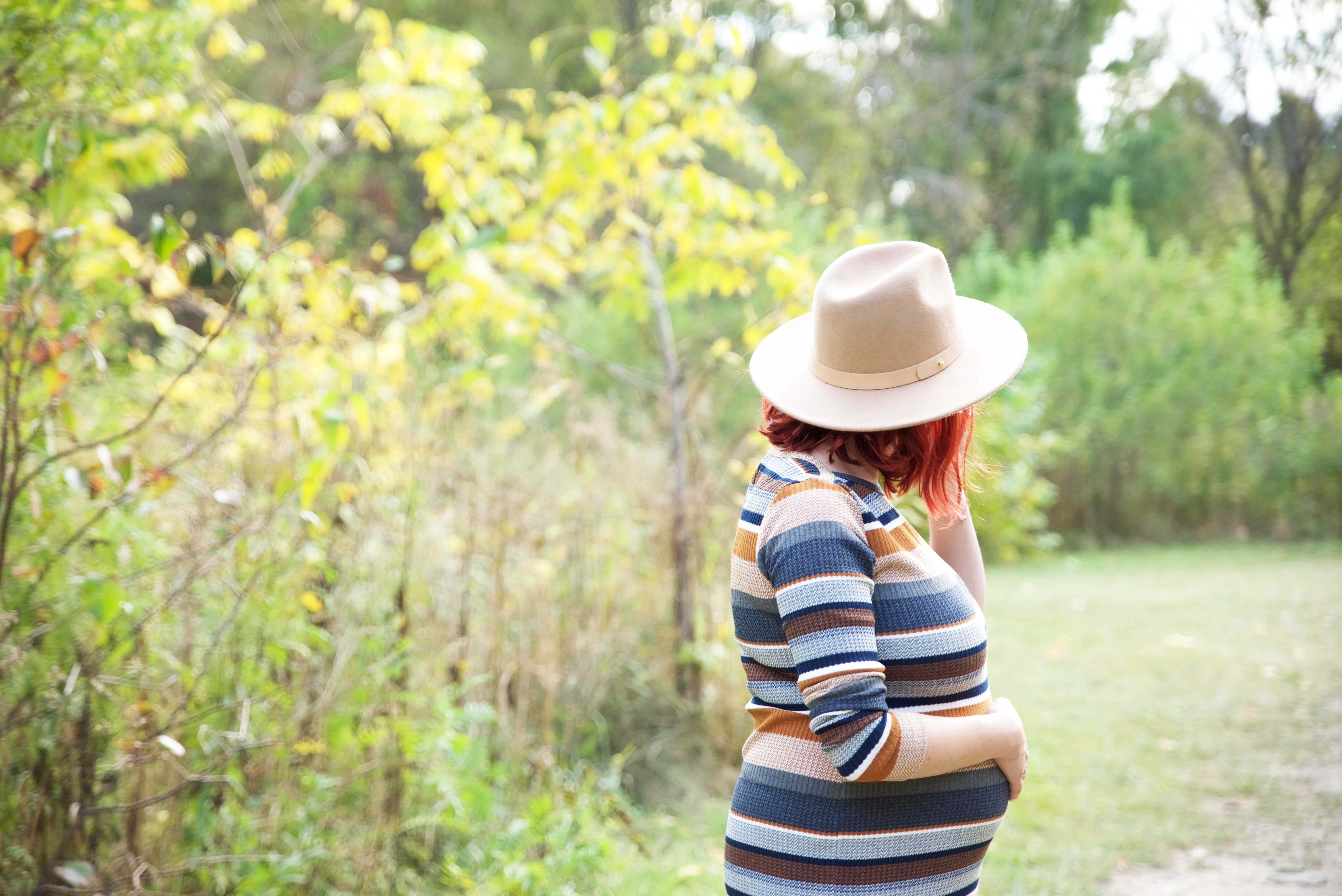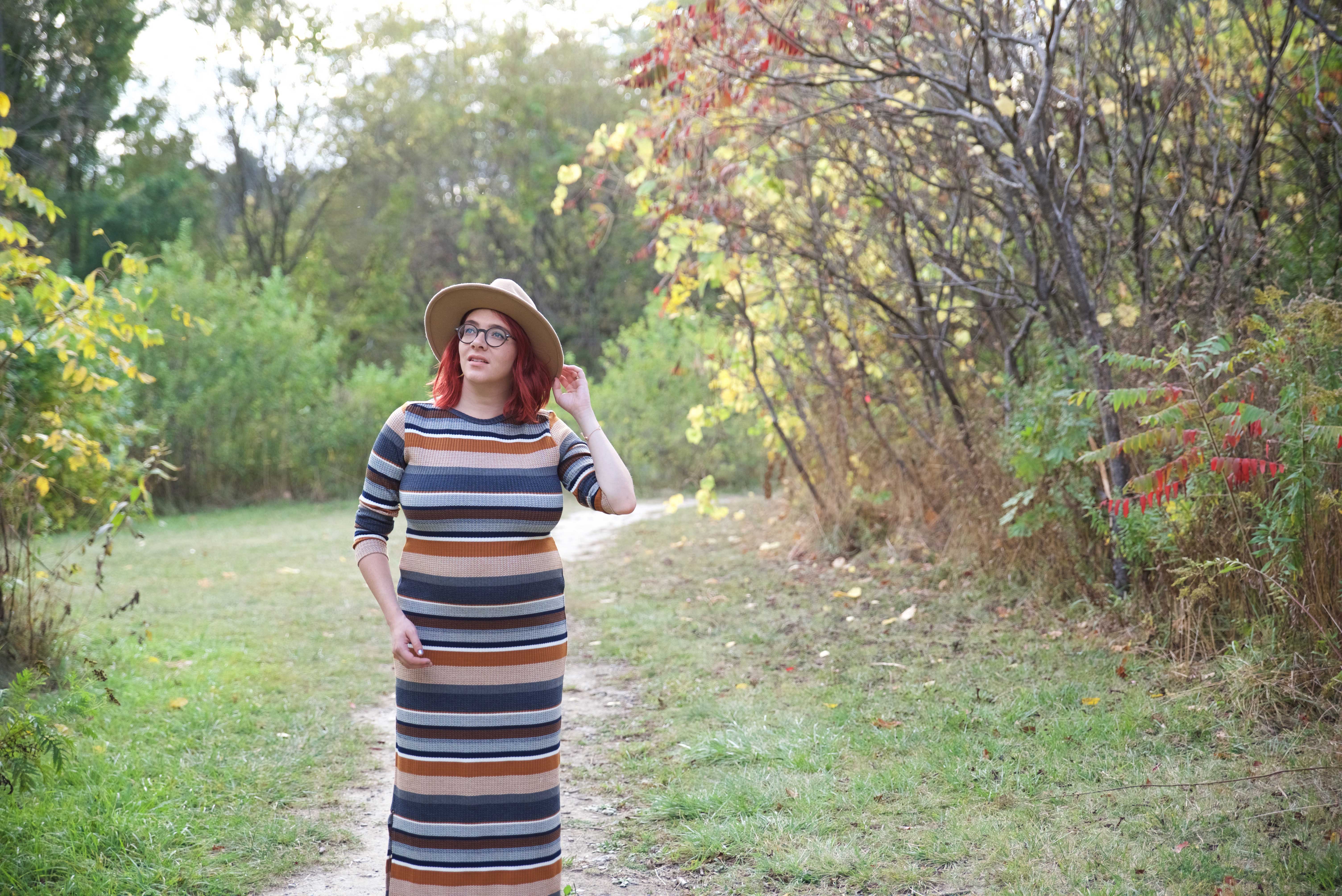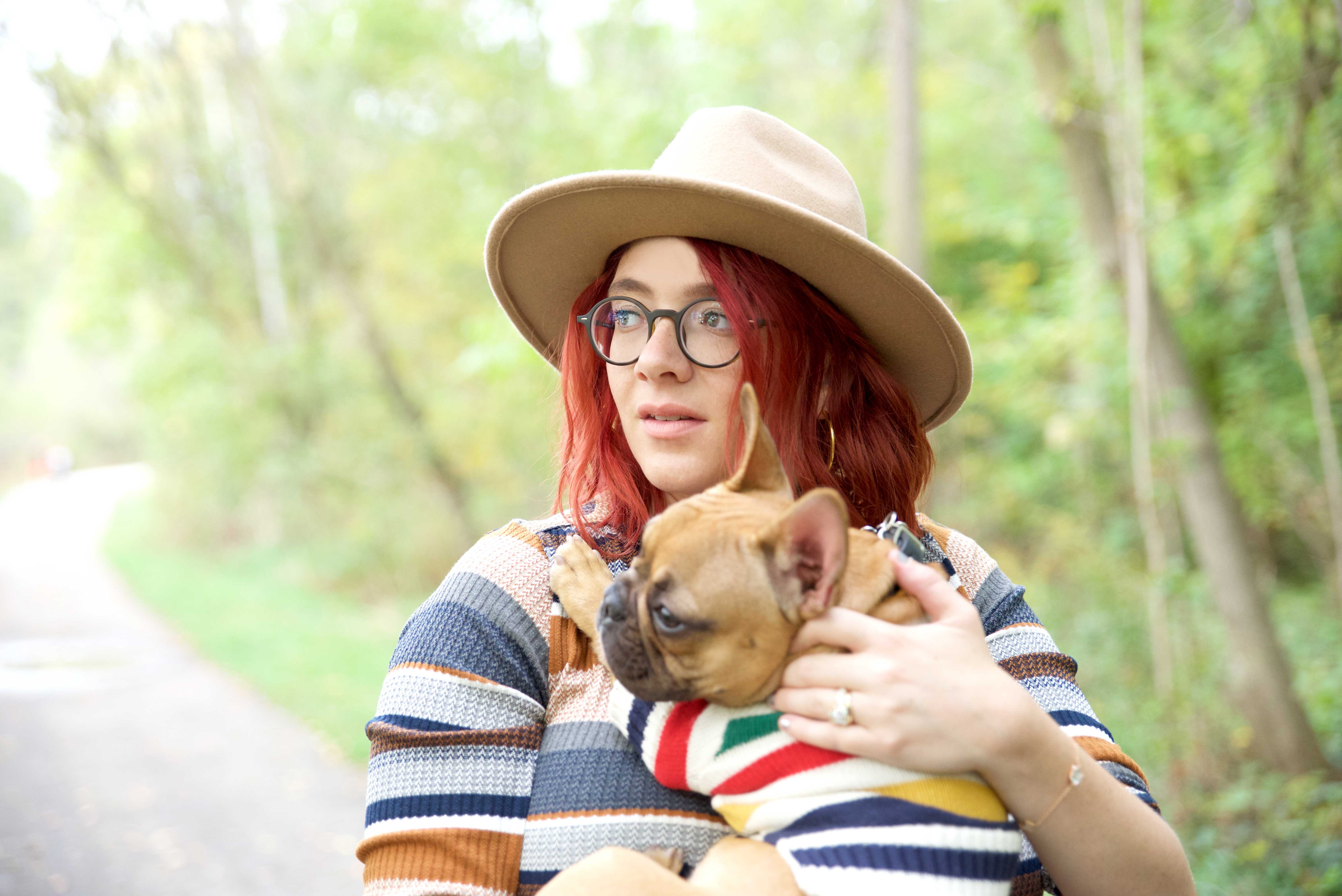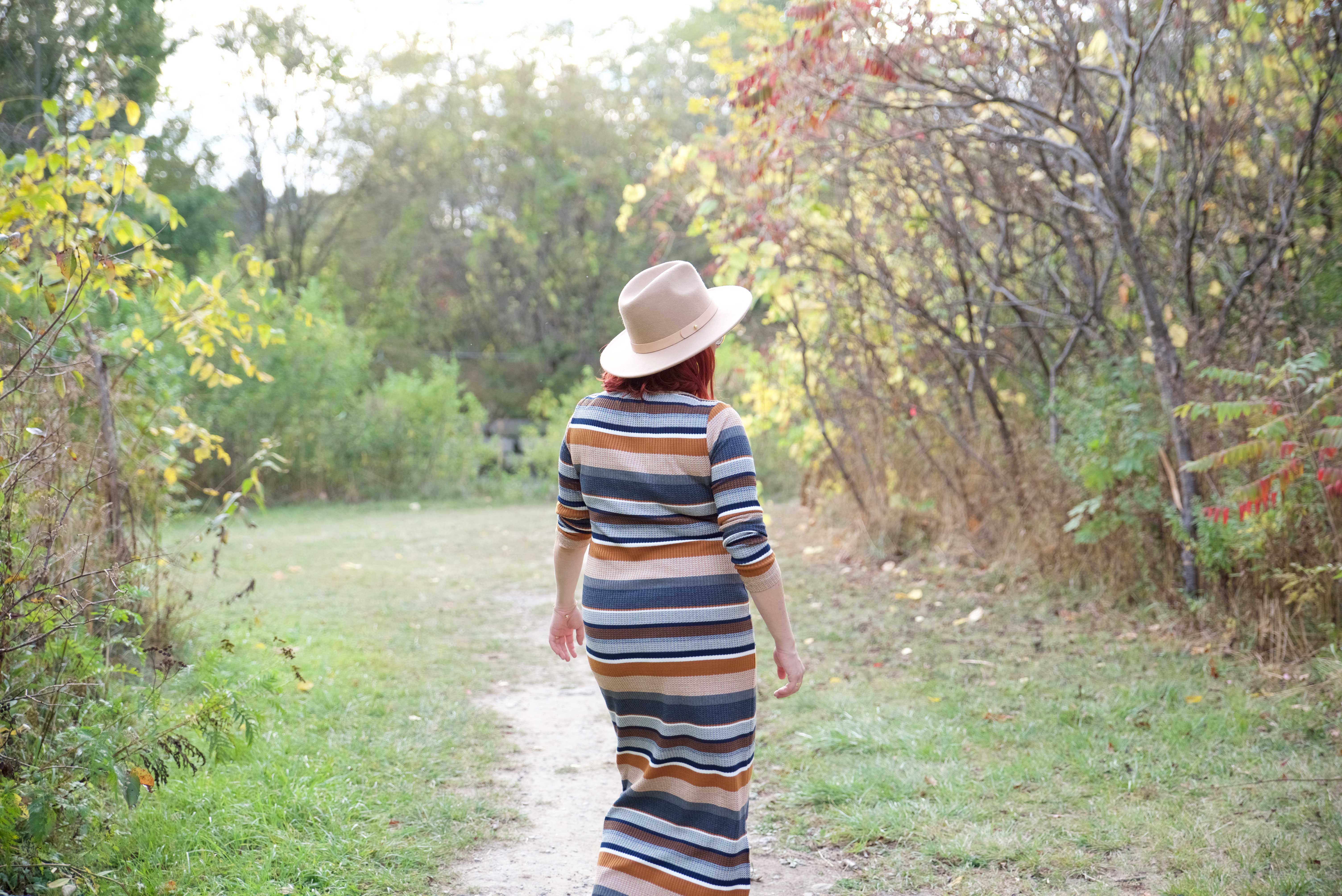 Being a curvy woman, horizontal stripes have always been a touchy subject. Some people think that they highlight the wrong places on your body and can make you look larger. I've found that with picking the right stripe along with a great fitting garment can be super flattering for any body shape. Some of my favourite outfits that I've worn that feature horizontal stripes are 1, 2 and 3.
When I was shopping in my latest go-to boutique, Carry Maternity located in Yorkville, I stumbled upon this long sleeve maxi dress and completely fell in love with the cool tones. Once trying it on, I loved how stretchy and warm it was perfect for my growing bump and will work for post-baby too.
I've paired it with white boots and a wide brim hat, but plan to layer a long cozy cardigan or structured blazer on top and ankle boots for when the weather gets a bit cooler.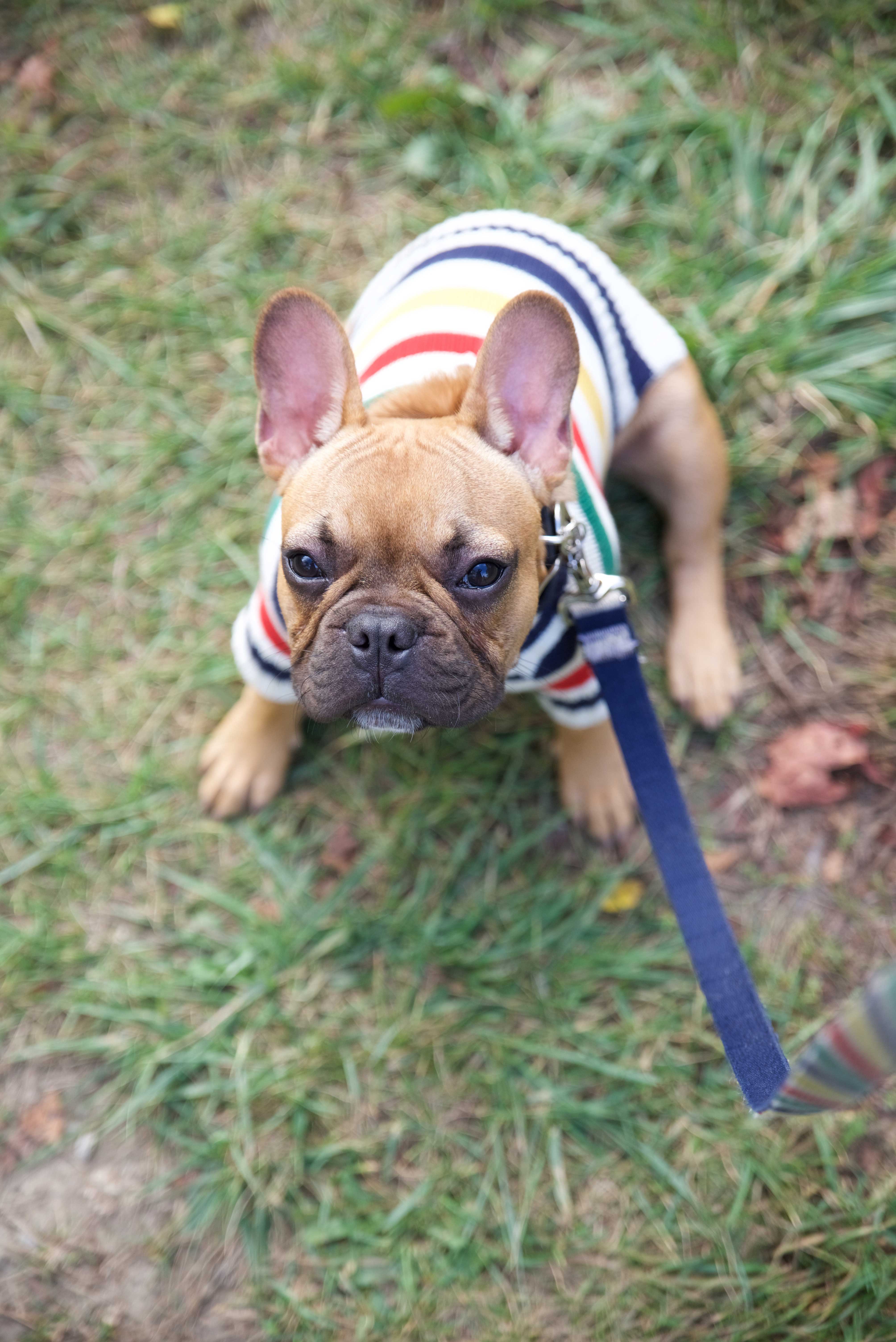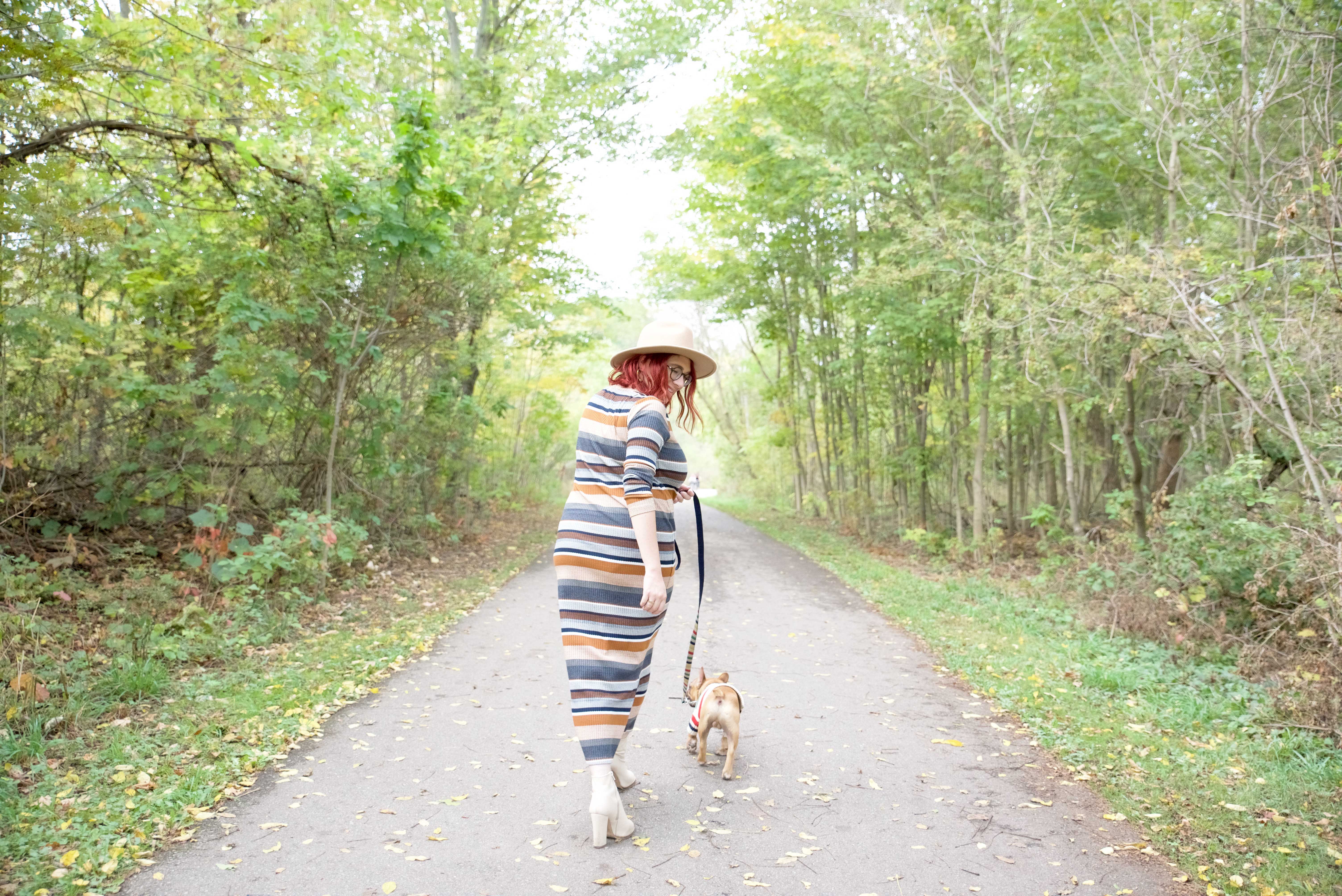 And Taco agrees, stripe are totally in.
Dress: GeBe Maternity C/O Carry Maternity; Hat: Lack of Color,  Boots: Zara, Glasses: Ray Ban C/O Clearly.ca