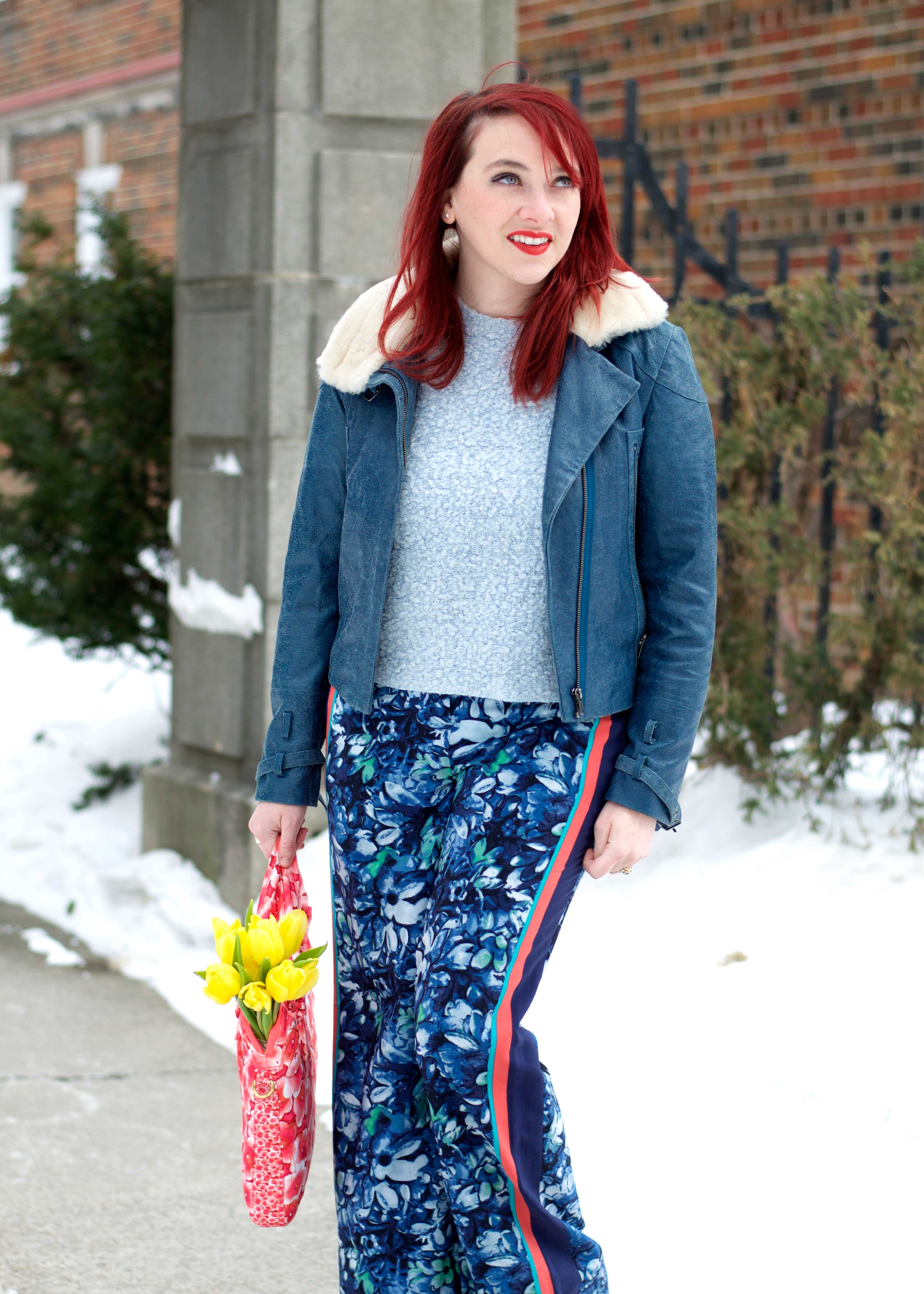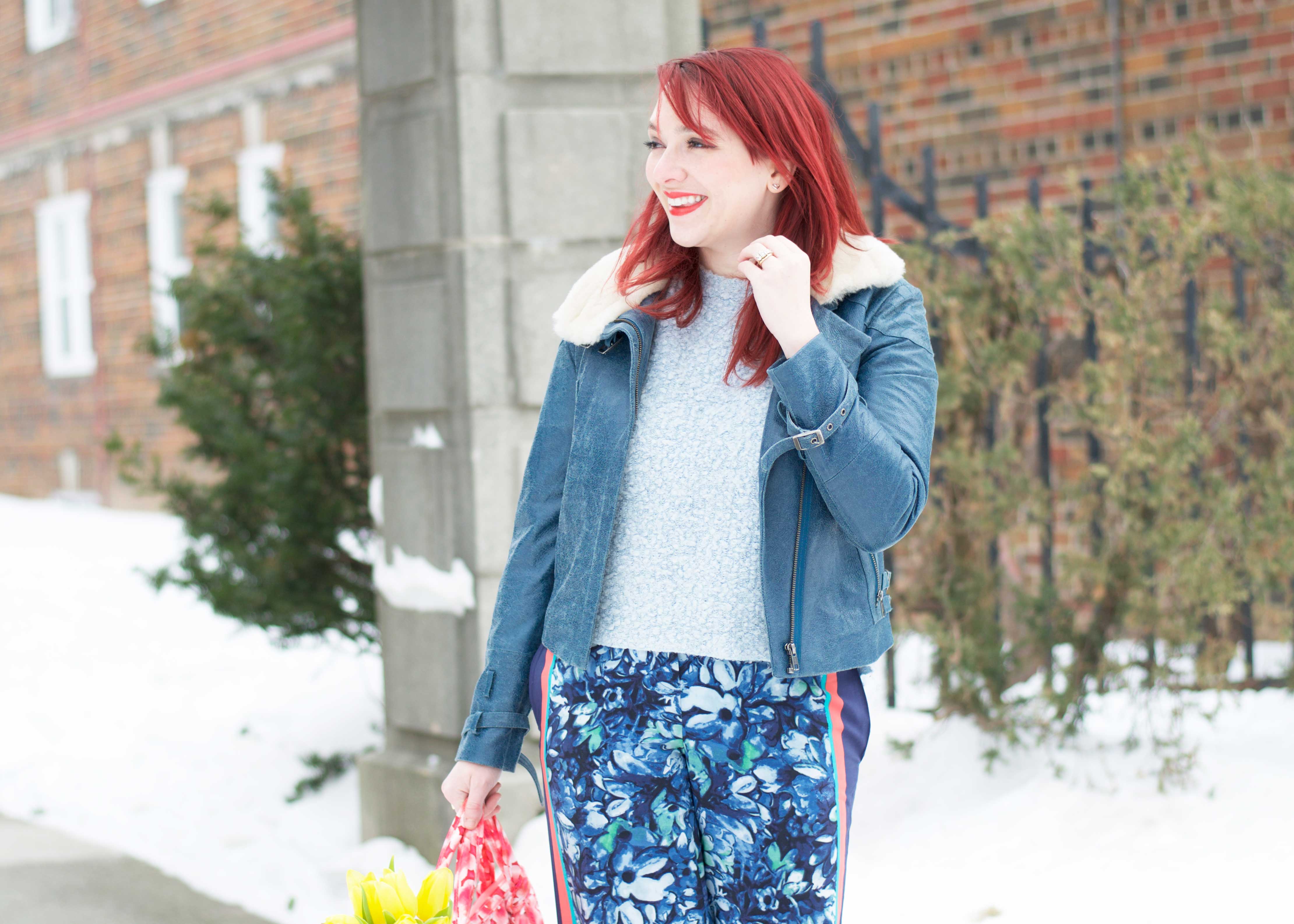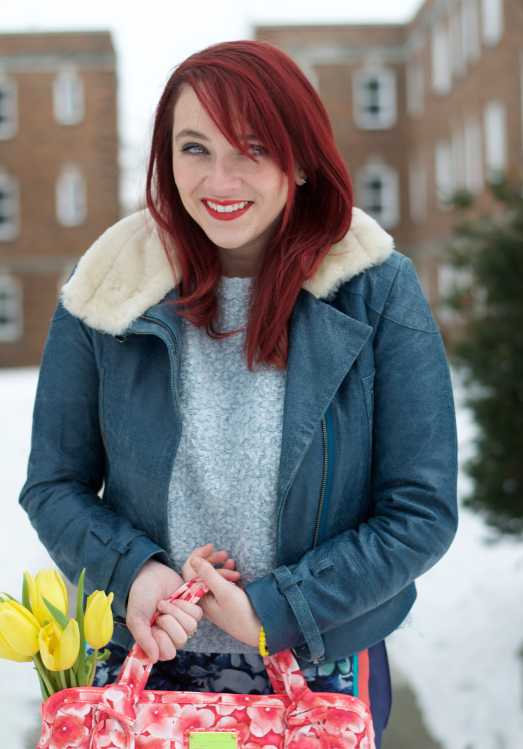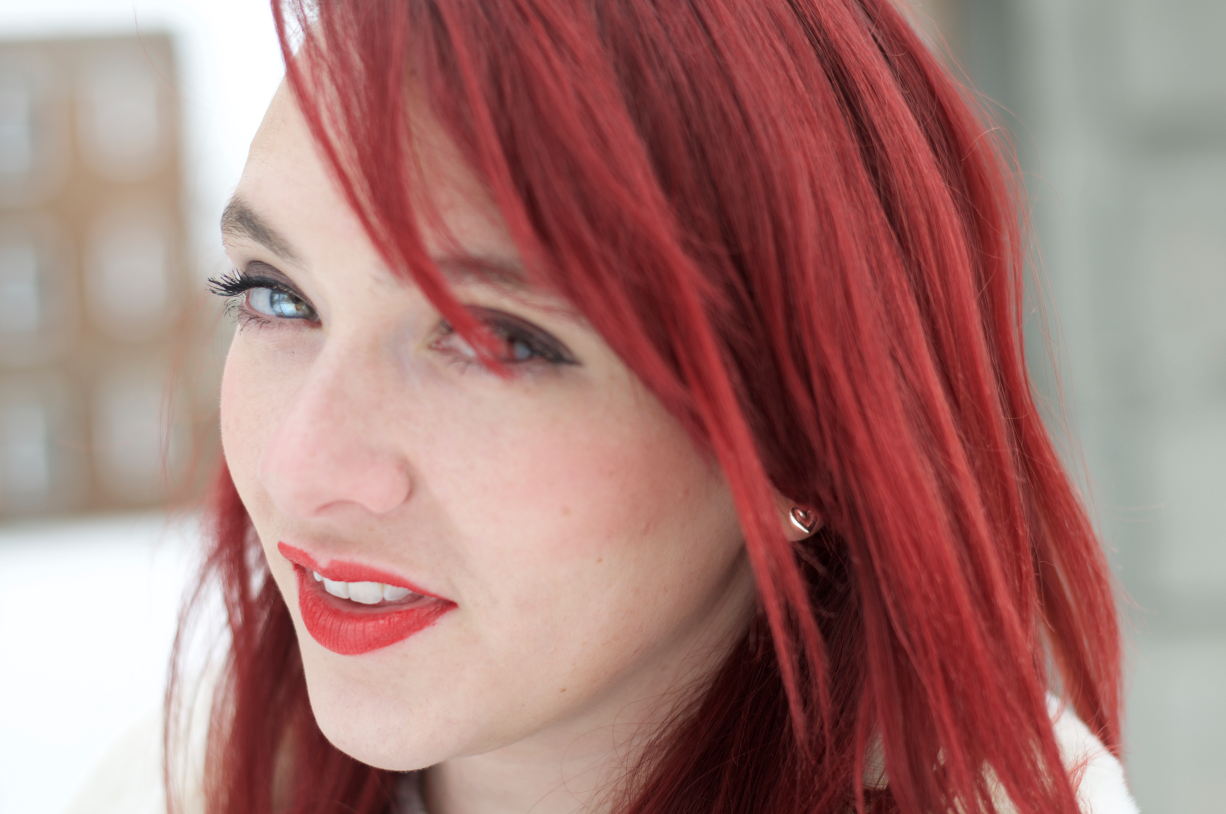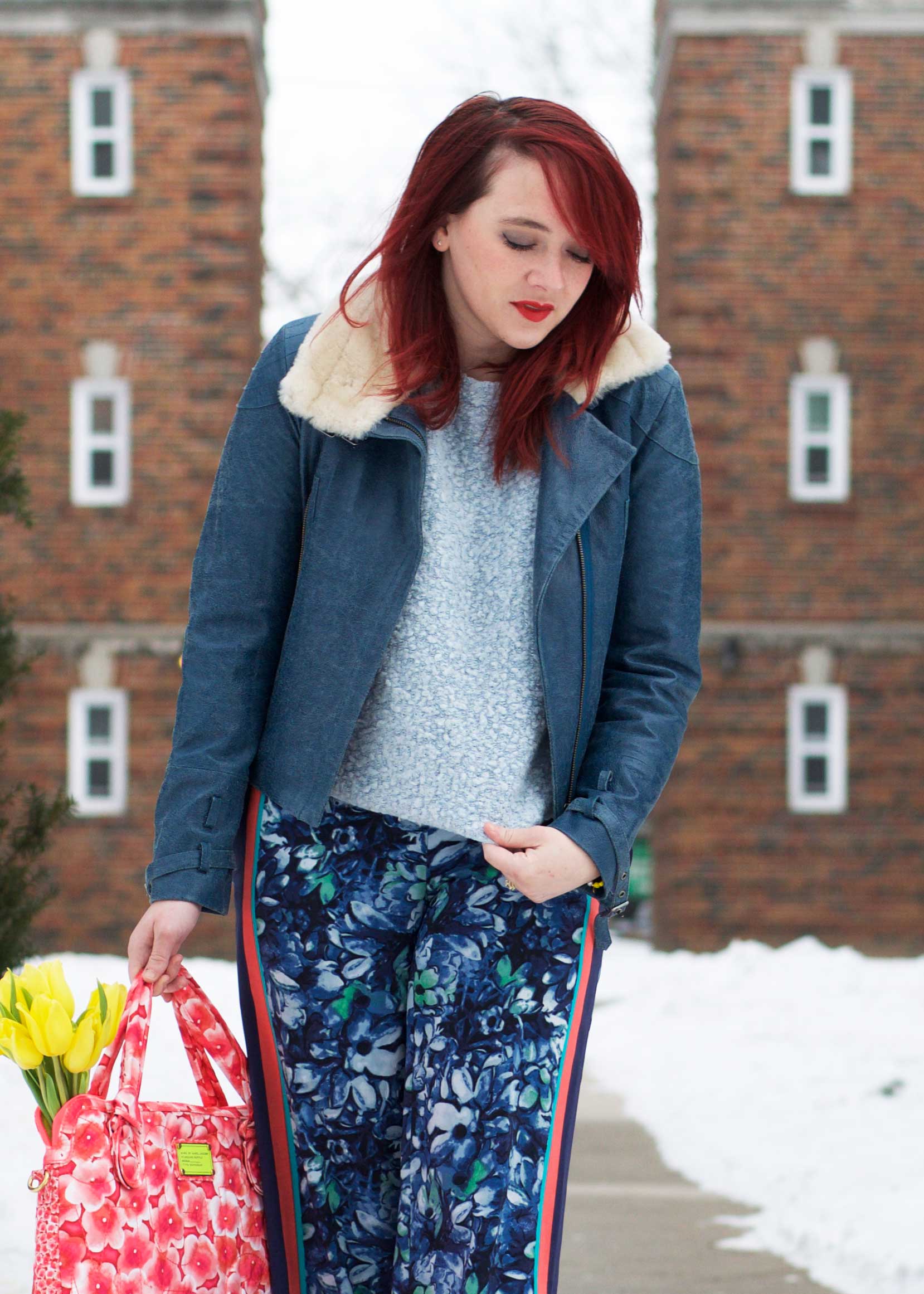 I've been in saving mode for some time, trying to limit my expenses and only buying things that are on major discount. The end of the month of February/beginning of March gets extremely difficult to not find things that are marked down so low that they make you feel like your stealing!
The first thing I found was this coat, mixed in with pea coat in the basement of my local Urban Outfitters. But what I really had found was a beautiful blue leather jacket by Australian brand Ryder. I've always been a big fan of the cool-girl label, which uses a great mix of graphic prints and beautiful colours. The coat was marked down 84%, coming in at less than $100.
The next must-have that I found was this Marc by Marc Jacobs laptop bag, that will double as a purse. I've wanted it since the day I saw it, and that's one of the reasons that I love shopping at Hudson's Bay. If you keep your eye one something, you can always get it at a great price! I ended up with this baby for just over $40, and could not have been smiling any bigger as I left the store last week.
Photography by Trevor Negin
Jacket: Ryder X Urban Outfitters, Sweater: Topshop Canada, Pants: Loft, Boots: Zara, Purse: Marc by Marc Jacobs at Hudson's Bay, Earrings: ALYSHAALEXA